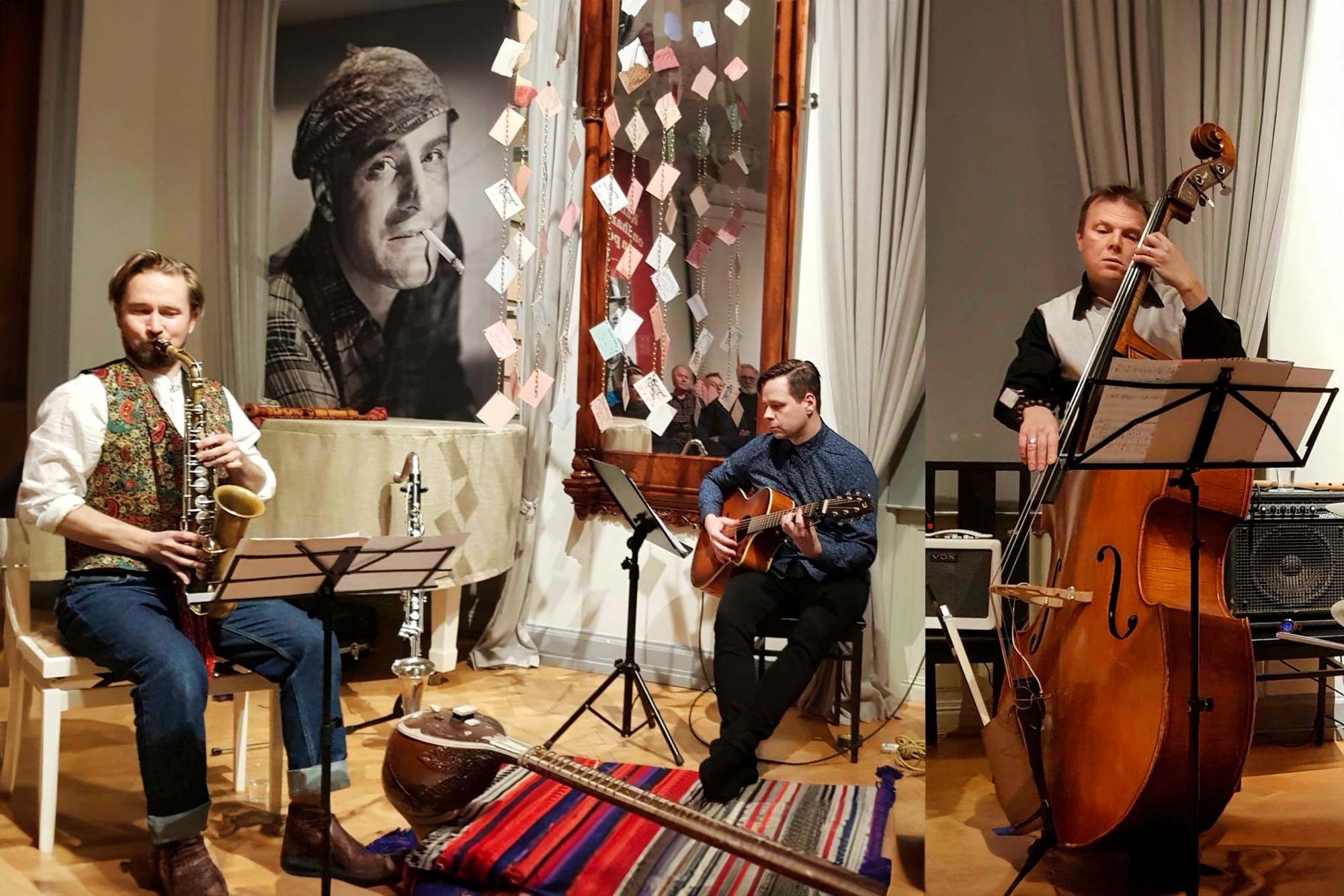 ". . . a consistently strong album, which makes a case for Eskelinen as a composer and improviser with a distinct vision and adequately disciplined technique to fulfill it."
Saxophonist and flutist Otto Eskelinen (b. 1981) is currently best known for the trio The Mystic Revelation of Teppo Repo, which has been reminding us for ten years of the extraordinary, extensive life's work of instrument maker, composer and folk musician Teppo Repo (1886–1962).  
Uusi Aika, founded by Eskelinen two years ago, can be imagined as springing from this same shepherd musical, Finno-Ugric and shamanistic-archaic world of Teppo Repo, though its starting point was quite different. Eskelinen's own mental images echoed a slightly larger acoustic ensemble, which would play something similar to improvised free jazz, but nevertheless strongly melodic and meditative music: gentle, calm, soothing. Something whose music would also lean towards Japanese music as well as new-age and contemporary music – and something where flashes of saxophonists Lester Young and Jan Garbarek, who influenced him, might appear.
And so it happened, as last year's highly praised first album, Uusi Aika (2022), released in November, quietly revealed. Or did it? In the same way as The Mystic Revelation of Teppo Repo, the "music of the worlds" played by Uusi Aika is determined almost equally by the listener's own musical images and preferences. Jazz? Why not. Folk? Sure, that too. Free? Certainly, in a way. And on top of it all, a bit of weird progressive rock? Perhaps – maybe a little.
Otto Eskelinen – alto sax, shakuhachi, bass clarinet
Antero Mentu – guitar, sitar
Tapani Varis – double bass, flutes
Amanda Blomqvist – drums, percussion, vocals