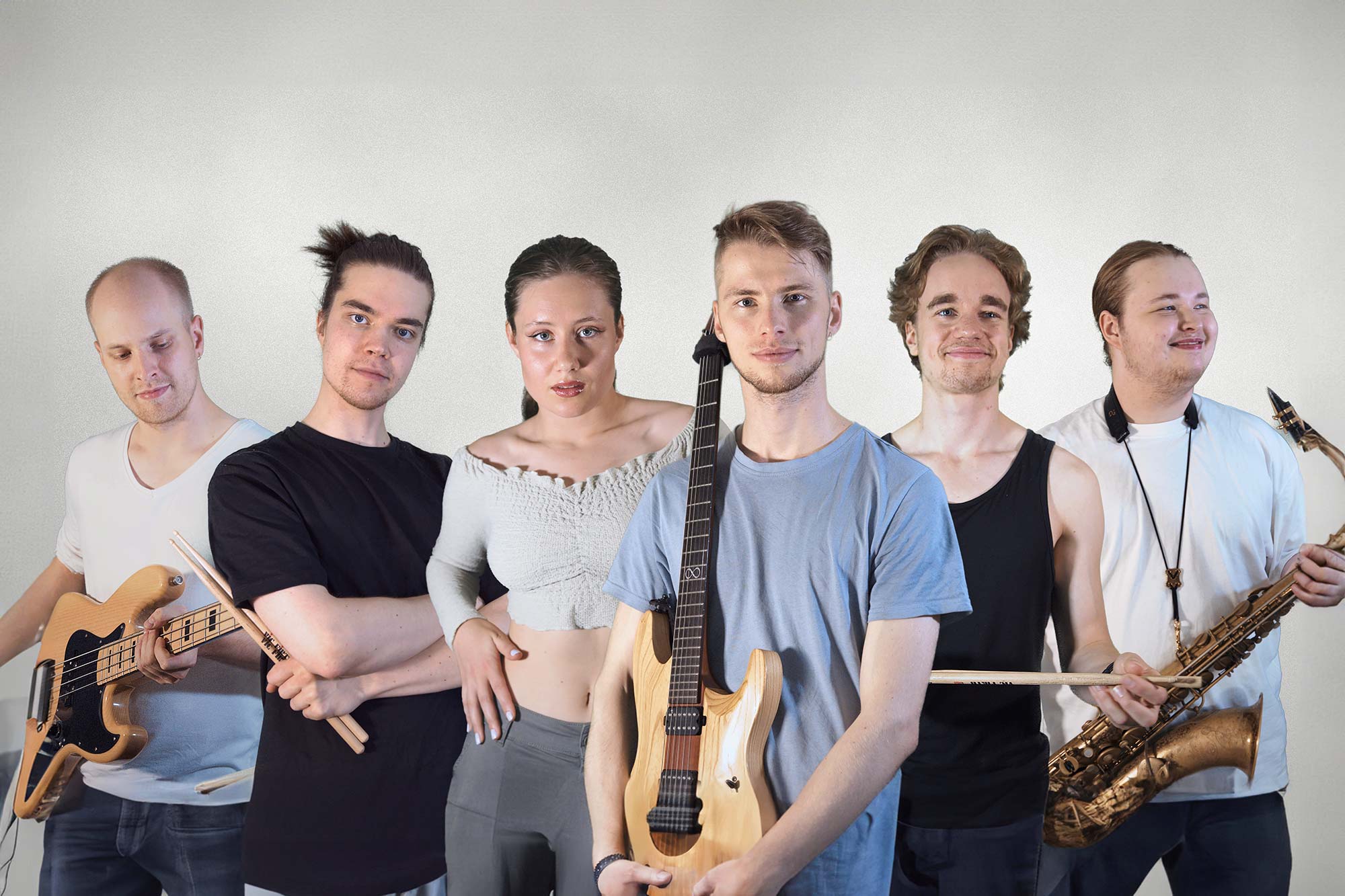 "Layers är en bra debut som bådar gott för framtiden. Det är exakt spelat, men lyckligtvis inte så polerat som ofta i denna subgenre av jazz."
– Jan-Erik Holmberg, Hufvudstadsbladet
The word "peela" does not exist in Finnish. And likewise not in Swedish either, which is the mother tongue of Peela's leader, Johannes Granroth. But it almost is, as you might think. Helsinki's Peela band got its name from the way Swedish-speaking high school students who played music amused each other about ten years ago – by omitting the first letter from some words. The everyday question Ska vi spela (Want to play?) turned into Ska vi peela. 
Founded in 2016, Peela's own music is not so unique, technically speaking, but it stands out clearly from its contemporaries, as few Finnish or even Nordic bands still play "light, entertaining" fusion and jazz-rock. Instead of having dedicated themselves to it. For the six-musician Peela, the virtuoso fusion is therefore not an ironic joke, even though the summer single preceding their third album is called Love Smoothie. And even if, on its sweet pastel cover, there is a picture of a pink milkshake decorated with a small red heart.
Peela's main composer is guitarist Johannes "Jojo" Granroth, who is studying in the jazz department of Sibelius Academy. From the line-up that made their first album, Layers – again a typical play on words – the keyboardist and singer Maja Mannila, Granroth's friend from upper secondary school, remains a participant in Telakka's evening concert.
PHOTO © Johannes Granroth
Johannes Granroth – guitar
Maja Mannila – keys, vocals
Jimi Ahlroos – sax
Oliver Karttunen – bass
Mikko Antila – percussion
Severi Sorjonen – drums