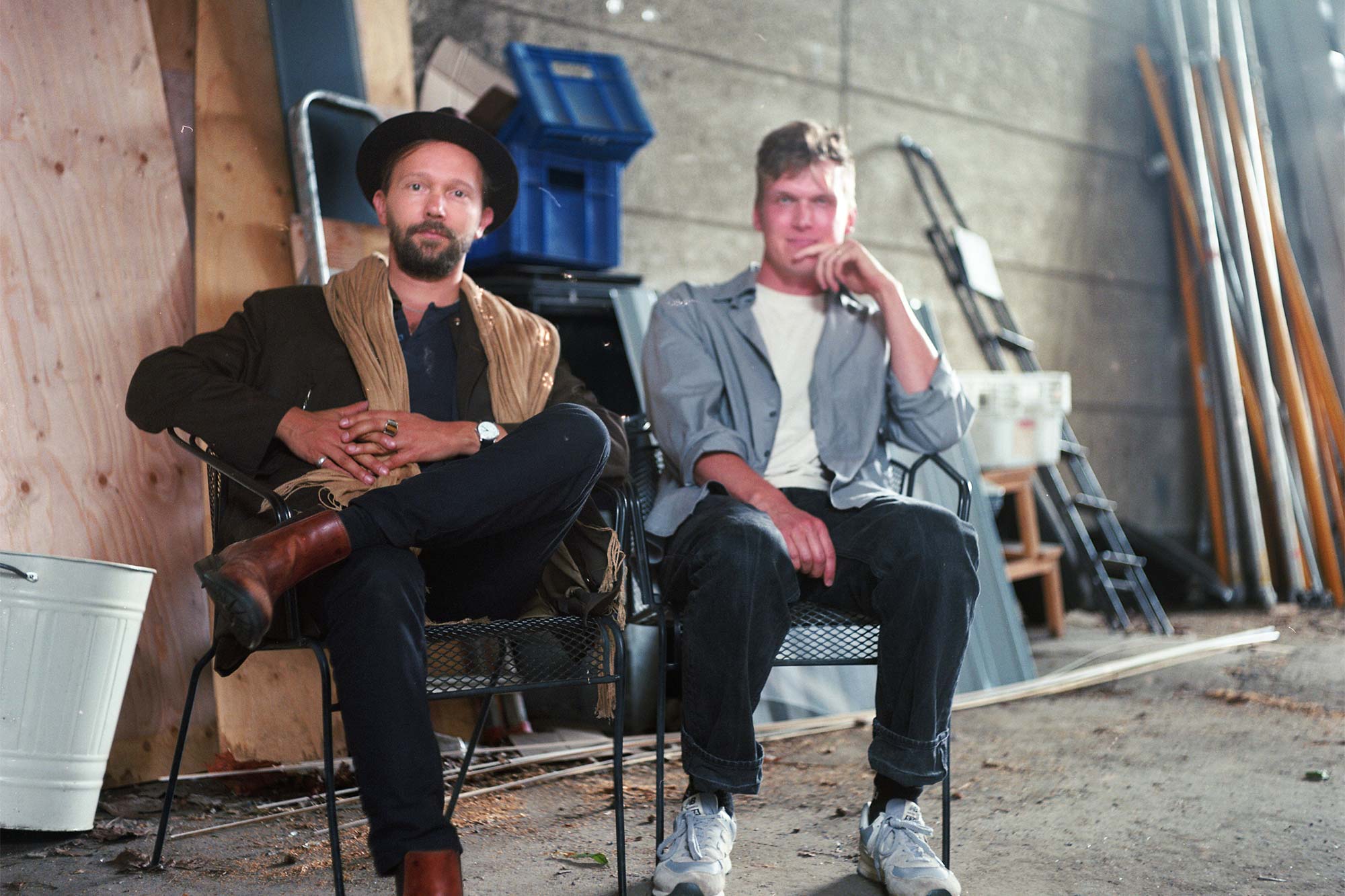 " . . . all distilled through a sort of punk and DIY attitude."
– Valtteri Laurell Pöyhönen
It strongly appears that composer, arranger and bandleader Valtteri Laurell Pöyhönen (b. 1978), likes big-sounding jazz bands above all. He has his own Ricky-Tick Big Band as well as his own Valtteri Laurell Nonet, in addition to the more moderately sized six-musician Dalindèo, which will already turn 20 at the end of 2023. 
The new Laurell & Sun Dog is an exception – basically just a minimalist duo of two musicians. And, exceptionally, it is also a totally equal project of two musicians. And, exceptionally, they are also a totally equal project of two elements, that including their first album. It was also designed, composed, played, mixed and produced together by the duo. 
Pöyhönen's partner, Sun Dog, is drummer Eeti Nieminen (b. 1987). Jazz listeners probably remember him best from Mopo— the high-octane jazz trio phenomenon that he created about ten years ago with saxophonist Linda Fredriksson and double-bassist Eero Tikkanen.
The mysterious Laurell & Sun Dog seem to come from an entirely different direction, however, and their music does not really resemble anything previously recorded by Pöyhönen. In Pöyhönen's own words, "Afrobeat, Weather Report, hiphop and Ornette Coleman, among others – all distilled through a sort of punk and DIY attitude – all simmer together in this postmodernist soup".  
The first album by Laurell & Sun Dog, Mingling with Laurell & Sun Dog, is being released at Tampere Jazz Happening, and features a wind instrument section hosted for the recording that consists of saxophonist Mikko Innanen, trumpet player Janne Toivonen, and trombonist Heikki Tuhkanen. For the group's gigs, the bass player will be Eero Tikkanen.
Valtteri Pöyhönen – keyboards & sounds
Eeti Nieminen – drums & sounds
Special guests:
Mikko Innanen – saxes
Janne Toivonen – trumpet
Heikki Tuhkanen –trombone
Eero Tikkanen – double bass