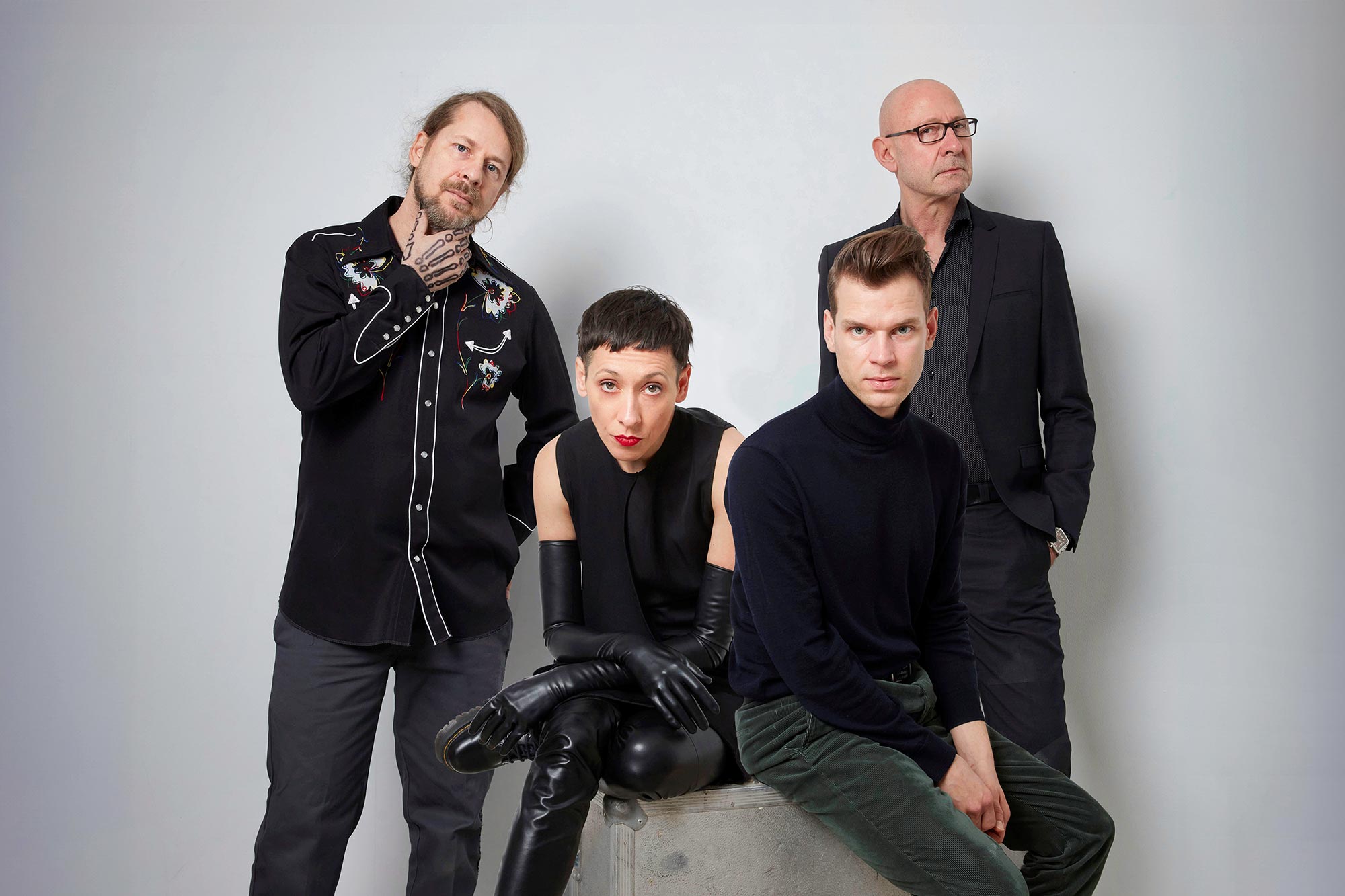 "Ist es Rock? Jazz? Punk? Avantgarde? KUU! zerschlägt alle Schubladen."
The exclamation mark after the band's name always raises some suspicion, and even more so when the name is printed on the record sleeves in screaming capital letters. Can't German band Kuu! – or KUU! – distinguish themselves from the crowd in some other way? Or is the unusual name – Finnish for moon – the most original thing about this lineup of four musicians?
After three albums they have been able to convince the doubters to allow them some leeway in their writing style – and now they can finally prove it for the first time live on stage in Finland, at Tullikamari's Pakkahuone. The Finnish-sounding name is of course explained by the fact that the band's main composer and second guitarist is Kalle Kalima (b.1973), who has been living in Berlin for over 20 years and has performed at the Tampere Jazz Happening at least with the bands K-18 and Tenors of Kalma. 
From these and many of Kalima's other long-standing ensembles – including Klima Kalima and Johnny La Marama – Kuu! do, however, distinguish themselves altogether – instead of just playing instrumental music, they have a lead singer of a rare quality. 
Serbian-born Jelena Kuljić (b.1976) who graduated as a vocalist from Jazz Institute Berlin is also an actress by profession and has been a regular at the Münchner Kammerspiele, Munich's municipal theatre, for a decade. Kuljić has also written some of Kuu!'s English-language lyrics which, especially on their latest concept albums – Lampedusa Lullaby (2018) and Artificial Sheep (2022) – take quite a firm stand on the state of the world. The latter is inspired by the film Blade Runner and the post-apocalyptic science fiction novel it is based on.
The angular and crisp rhythm music of Kuu! with one hyperactive drummer, two electric guitars but no bass is perhaps aiming for a similar post-apocalyptic angle. At the time of Blade Runner (1982), its creation would have been described as no wave, but now it can be classed as post-rock, punk jazz or jazz punk.
Jelena Kuljić – vocals
Frank Möbus – guitar
Kalle Kalima – guitar
Christian Lillinger – drums