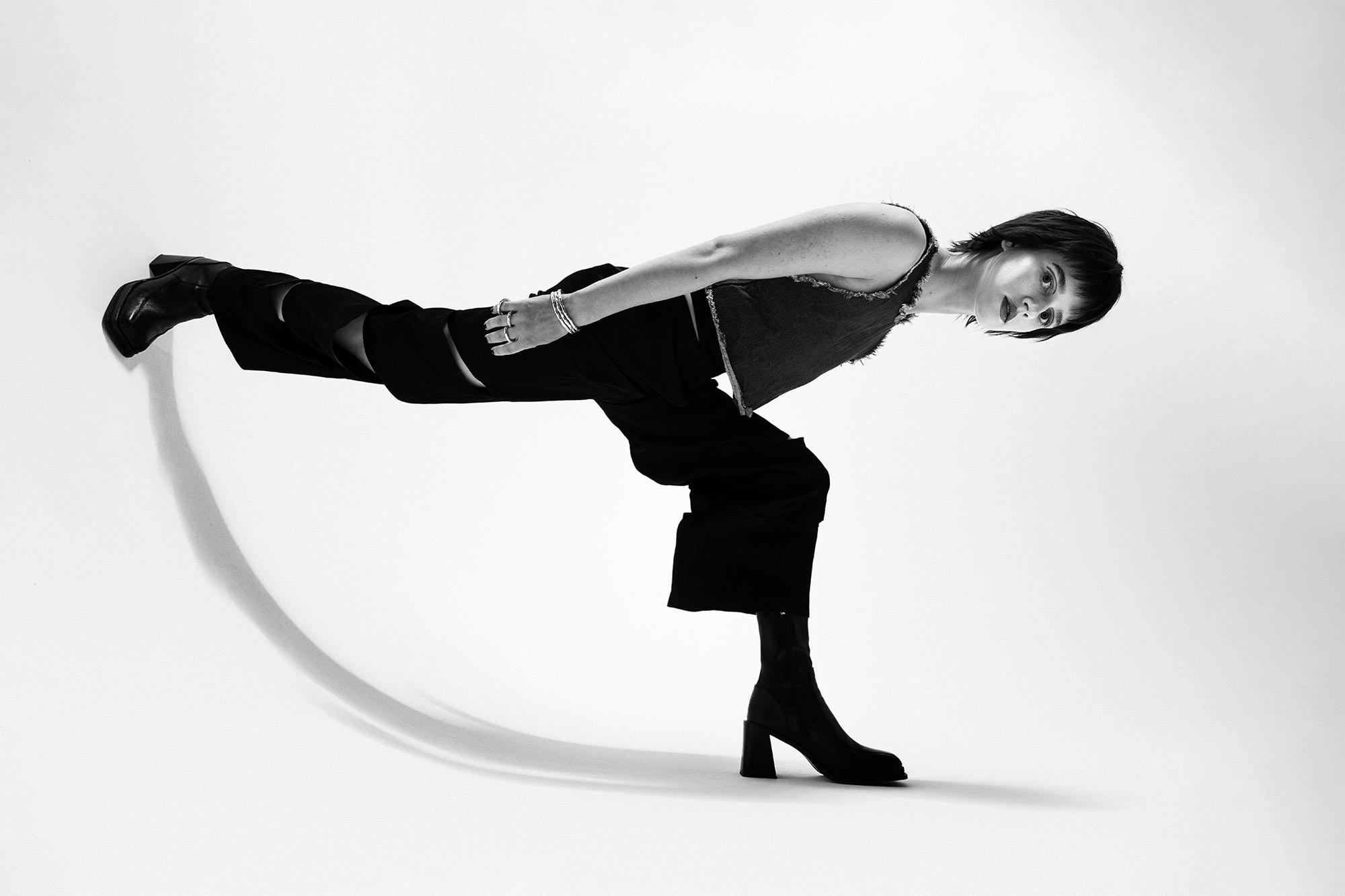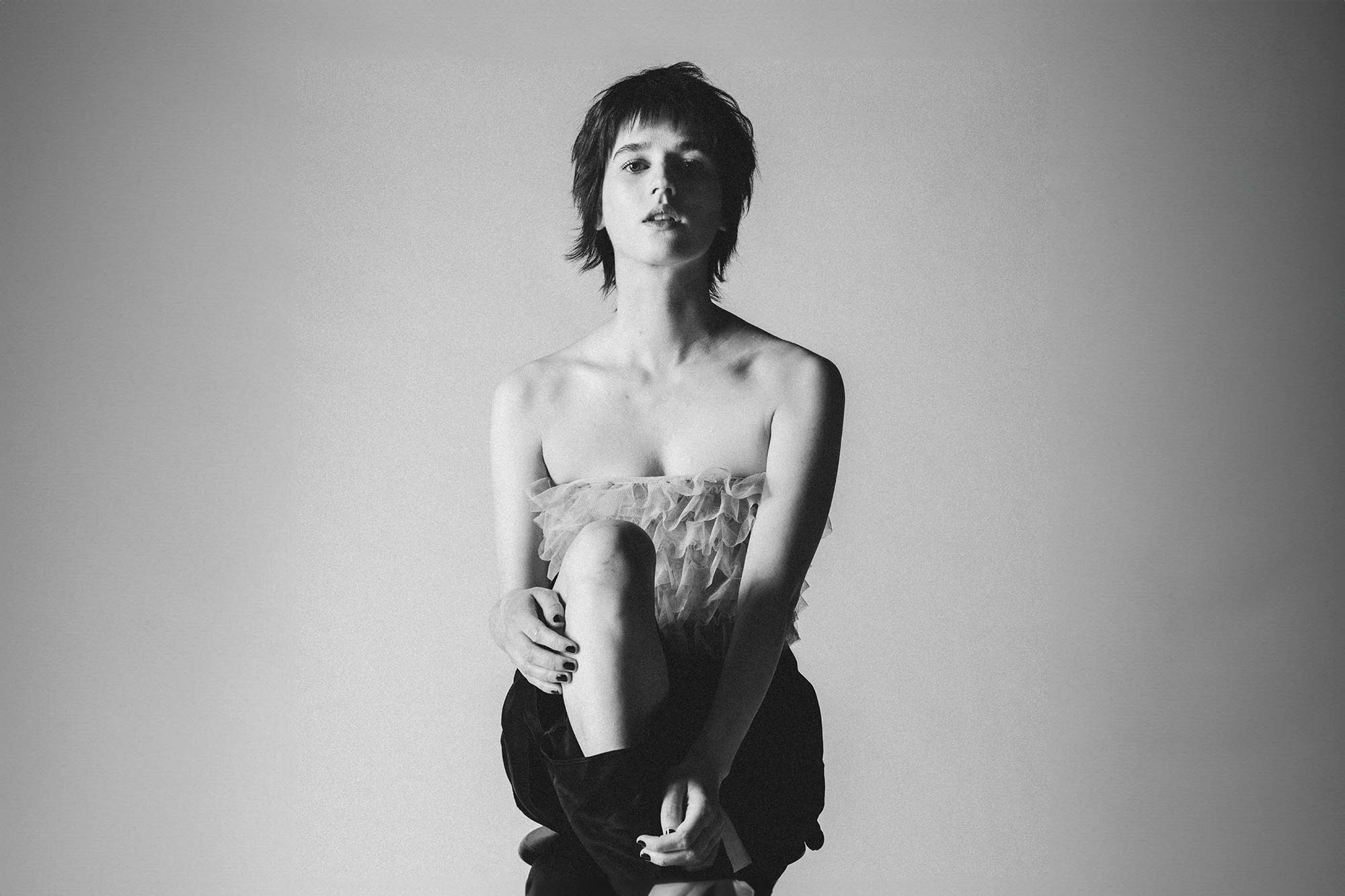 "When I instrumentalise my body musically and visually, it means for me to reclaim the body as an emancipatory tool."
It might be presumed that jazz musicians from Germany and those who have settled there would have performed at Tampere Jazz Happening regularly throughout its history, which started in 1982. In the market region occupied by jazz, however, Germany is Europe's largest, and it is also the home of the largest European record companies of jazz.  But they have not performed that often, even though the now-forgotten saxophonist Ulrich Lask was recruited for the third TJH event in 1984. By far the most famous German at TJH has been saxophonist Peter Brötzmann, who established his own musical "school". Brötzmann passed away last June at the age of 82. He managed to perform at Jazz Happening with various lineups six times: the first time in November 1986 with the wild Last Exit band in the assembly hall, where it was necessary to examine the condition of the plastering afterwards.
This year, German groups or those influential in Germany number, depending on the method of calculation, six or even seven in the programme – and all of them first-timers in Tampere.
At TJH's free-of-charge "Spotlight on Germany" opening concert on Thursday, the stage lights will shine on top of everything else on three ensembles which, influential for merely a few years, are also fresh for Germans, as they have only recently carved a niche for themselves. The bands performing at the Club's theme night are united not only by their homeland, but also by geography and, above all, by participation in the NICA cultural project, which is financed by Germany's richest state, North Rhine-Westphalia, boasting more than 18 million inhabitants. Its official headquarters is the Stadtgarten in Cologne, a city of millions, which was chosen as the best club in Germany in 2022.
The multi-year NICA project, which started in 2019, endeavours to promote the artistic progress and establishment of music makers living in the state through many different means, including residencies, concerts and tours. In September 2023, four new musicians in their thirties were chosen again, but the leaders of the bands performing in Tampere – Kira Hummen, Fabian Dudek, and Rebekka Salomea – are from the previous year and are participating now for the second time.
Having grown up near the border with Holland and now resident in Düsseldorf, Kira Hummen (b. 1994) is a singer, songwriter, and guitarist, who released her first album in April 2020. Already from its name, Growing Pains, it can be concluded that indie pop artist-profiled Hummen's English-language lyrics are to some extent confessional, or at least their narrator approaches themes perceived as privately expressed through herself, and even lived through on the personal level. Hummen's second album, My Body is The Only Place, which was released in November 2022, deepens this method of execution: the finding of one's real self in and through music.
Kira Hummen – vocals, cello, bass, guitar
Karla Lee – vocals, synthesiser
Valentin Brummer – drums