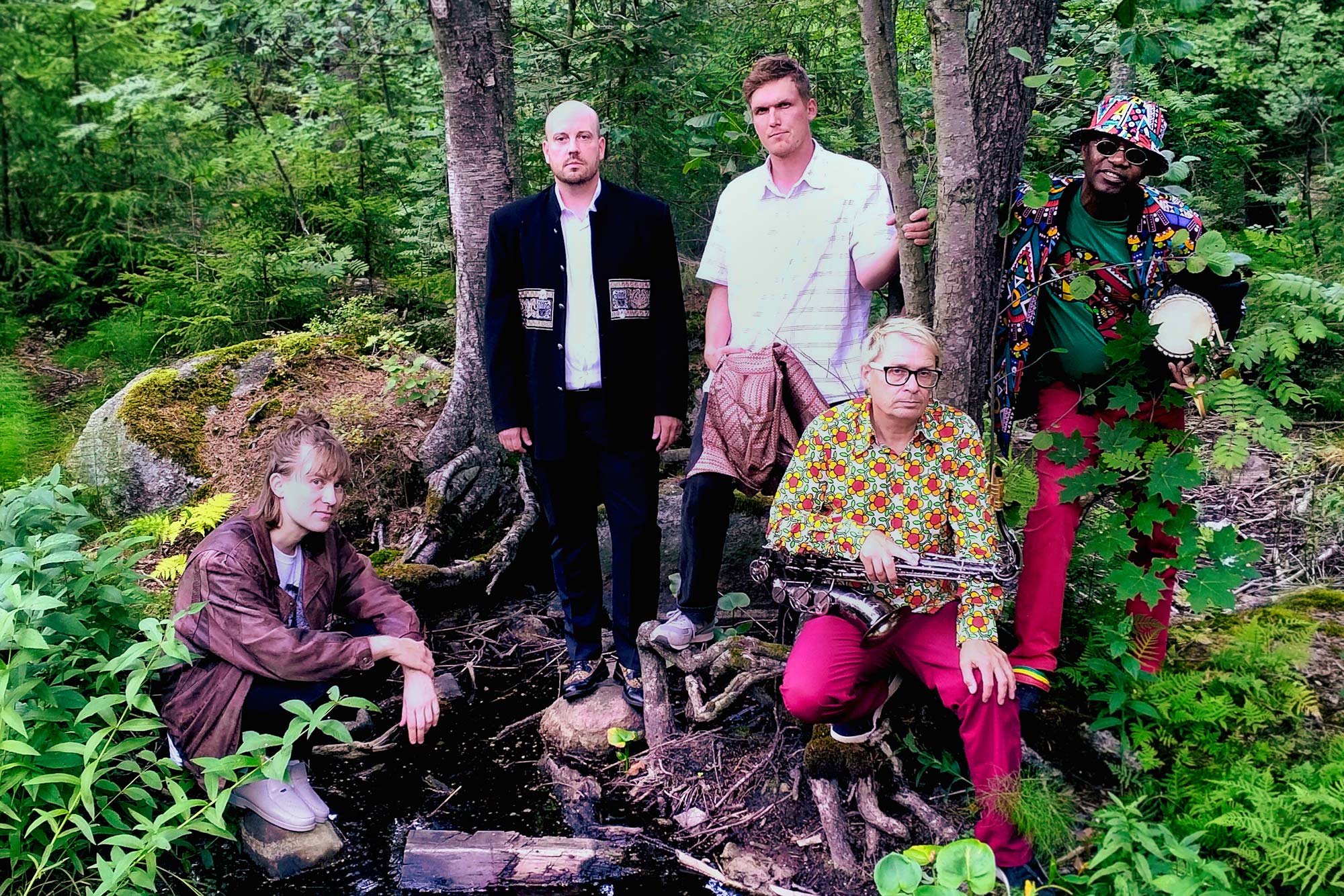 "Ehdotin, että ruvetaan vaan soittamaan ja harjoittelemaan, kun ei juuri mitään muutakaan voitu."
Jimi Tenor (b. 1965), who has made about thirty albums of his own, has not rested on his laurels in thirty years – as is, of course, appropriate for an unfettered cosmopolitan of his kind who has never really planned his own career. Not only may he occasionally try to stay one step or two ahead of expectations, but he also surprises himself and, at best, his audience as well.  
In fact, Jimi Tenor's wide-ranging and exceptionally sinuous production seems mainly to be about structuring his will and skill in making his own music in accordance with his own preferences: freeing himself and discarding the need to consider moulds and second-guess the reception. Like now with the Jimi Tenor Band, which was founded about two years ago as a consequence of half-coincidence. 
He assembled it out of professional musicians he was familiar with during the worst period of the coronavirus pandemic and who happened to live in the vicinity of his home in Eastern Helsinki. "I suggested we just start playing and rehearsing when there was little else we were able to do," Jimi Tenor says, now regretting the fact that the Jimi Tenor Band is not actually linked with this more exciting story, this weirder starting point.
Though it is enough to take a look at the quintet's instrumentation, which is a bit unusual for Jimi Tenor. There is trombonist Heikki Tuhkanen, who also plays the bass on the tuba, along with Lauri Kallio on the electric guitar, who also plays a rather big role. But Jimi Tenor particularly emphasises the fact that all the musicians in the band actually sing, polyphonically as well. "We've even had several singing rehearsals – there was ample time for this during the pandemic."
Jimi Tenor has not yet composed a new repertoire for the Jimi Tenor band, since his old recorded songs offer plenty to reinterpret and rediscover. This is why an early single is included in the ensemble's gig set, Outta Space (1997), originally released by the Warp company. It represents the future jazz of its day, which these days sounds timeless.
Jimi Tenor – sax, flute, synths, vocals
Lauri Kallio – guitar, vocals
Heikki Tuhkanen – tuba, trombone, vocals
Eeti Nieminen – drums, vocals
Ekow Alabi Savage – percussion, vocals