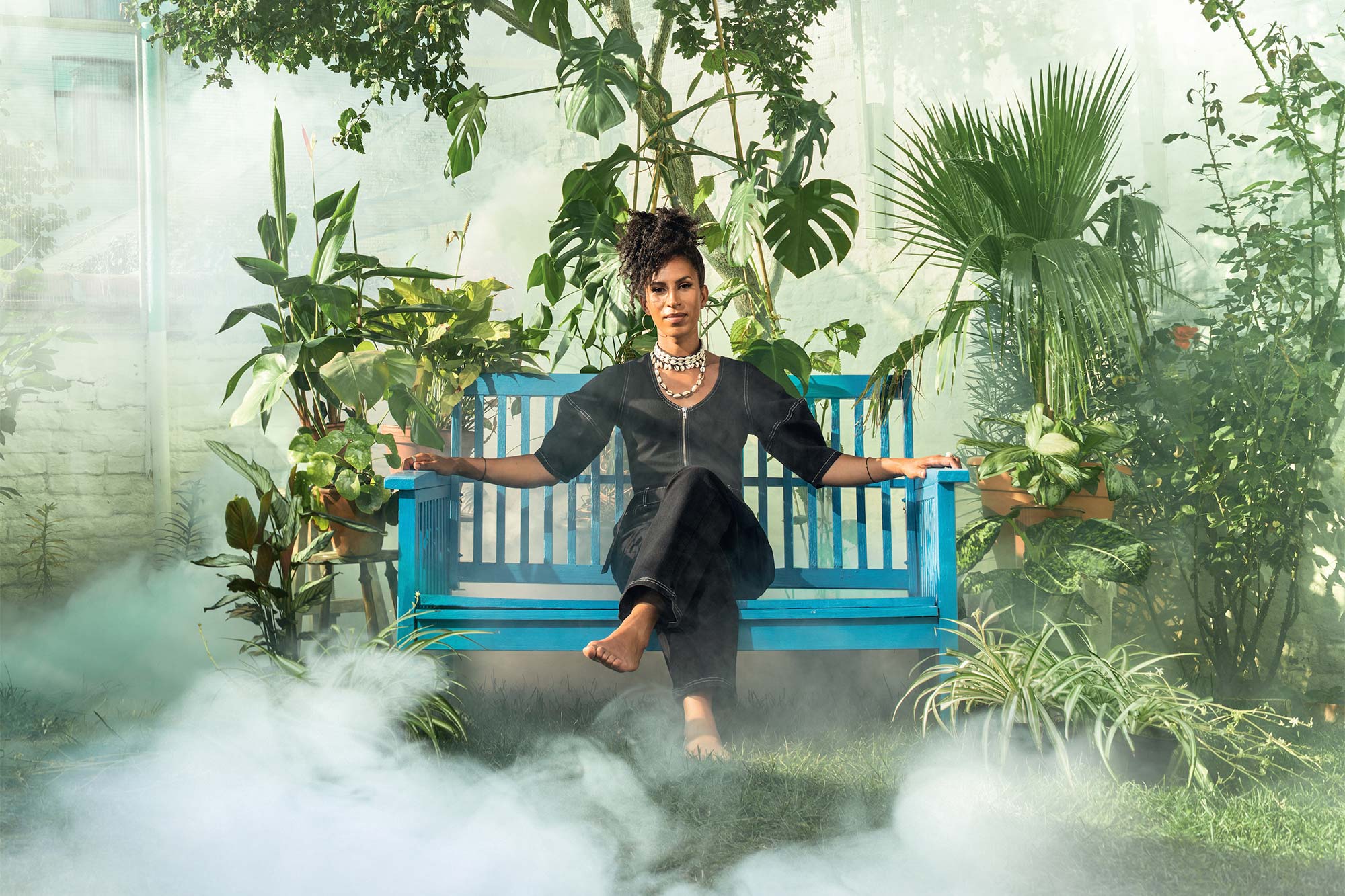 BE | Spotlight on Belgium
"Whilst her Ghanaian roots shine through with powerful ancestral rhythms, they are entwined with contemporary melodic flute and layered sounds creating a boundless musical experience."
– Amy Sibley-Allen, London Jazz News
The second Belgian ensemble performing in Thurday evening's Spotlight event is, just as Echoes of Zoo, still a relatively new artist on record: Esinam's debut album Shapes in Twilights of Infinity was released only in September 2021. The ensemble's founder, leader, flutist, keyboardist, singer, and composer has obviously a much longer musical history already though. Esinam Dogbatse (b. 1985) has played and recorded in various collaborations and ensembles for much more than twenty years already.
Shapes in Twilights of Infinity, which includes eleven compositions and was prepared by Esinam Dogbatse for a long time, is a personal and a somewhat autobiographical album: an entity intended to be listened to from the beginning to the end and including a world music and an "afro-futuristic" approach partially due to Esinam's own background. She grew up in the multicultural Saint-Joss municipality in Brussels, studied the piano from an early age, and is herself bicultural, Ghanaian from her father's side.
It is a bit challenging to describe Esinam's music, because Dogbatse's world does not seem to have any limits. This is reflected by her Discogs-page that lists the new acoustic-electronic album within the genres of Electronic, Hip Hop, Jazz, Funk/Soul, Folk, World & Country, and the style as African, Contemporary R&B, Downtempo, and Future Jazz. Befittingly, Dogbatse's first name in the Ewe language means something to the effect of "she has heard". 
Esinam Dogbatse – flute, voice, percussion, keyboards, effects, loops, samples