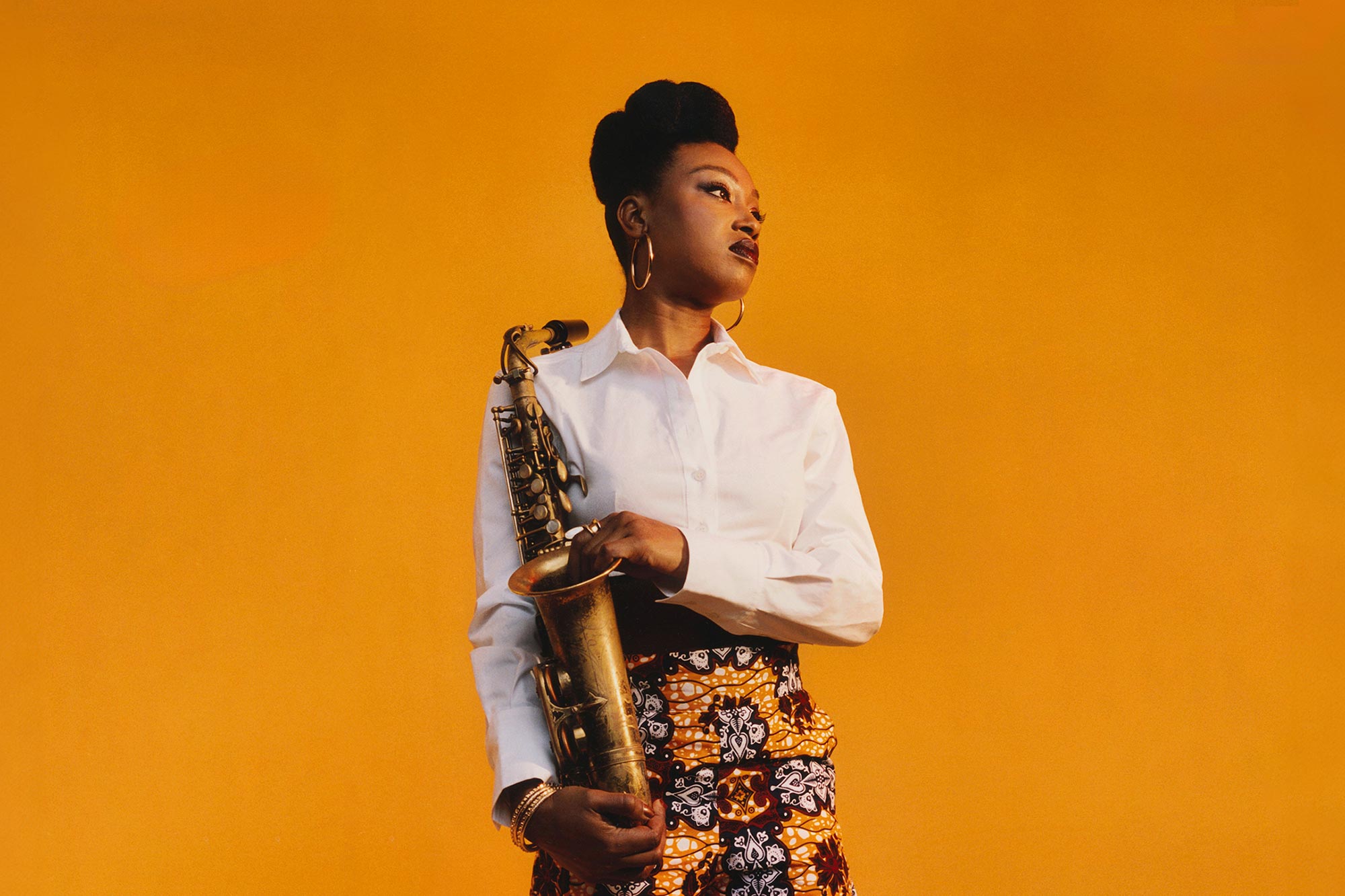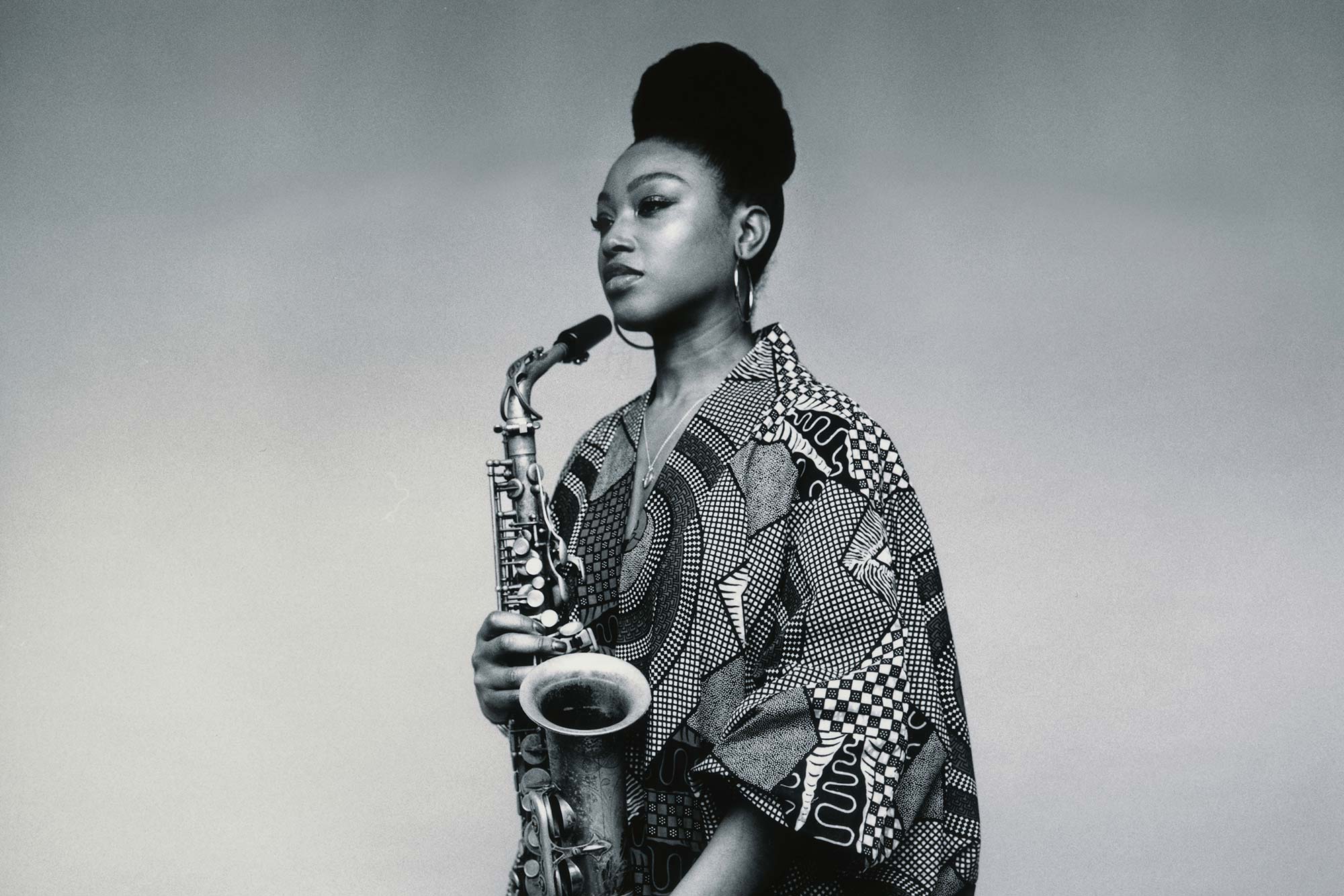 "Ibio-Ibio stands out for its well-crafted compositions and instrumental strength." 
– Mike Hobart, Financial Times
British musician, composer and group leader Camilla George (b. 1988) graduated with a degree in antique and medieval history from the university, but ultimately music came first and, above all, Afro-American jazz.  London-based George, who has been playing the alto saxophone since she was eleven years old, graduated in 2012 with a master's degree in music from the prestigious Trinity Conservatory in London – her main instrument being, of course, the saxophone. Perhaps her greatest living role model is the American Kenny Garrett.
An interest in history and, to some extent, her own heritage can, however, be heard in her works. She already indicates this in her debut album Isang (2017), one of the six compositions of which is Dreams of Eket, which opens as a relaxed jazz ballad in similar manner to Song for Reds, which is dedicated to her father, a tailor born in Grenada in the Caribbean. The previously referred to Eket is an industrial city slightly larger than Tampere on the Atlantic coast of Nigeria, from where Camilla George moved to England with her parents when she was one and a half years old. 
On George's third album, Ibio-Ibio (2022), released last autumn, her own history is an even more essential part of the music, as it is both structured and given more depth from beginning to end by the stories of her own Nigerian Ibibio tribe. At the same time, however – if compared to Isang from five years ago – the music is more contemporary and presumably more biographical as well. That is, more of her own style for a thirty-something jazz musician jazz musician from London who has not been able to avoid hearing Afro-beat, hi-life, funk and hip-hop, among other things.
Camilla George – alto sax
Renato Paris – keys, vocals
Artie Zaitz – guitar
Karl Rasheed Able – bass
Rod Youngs – drums
Sanity – rap