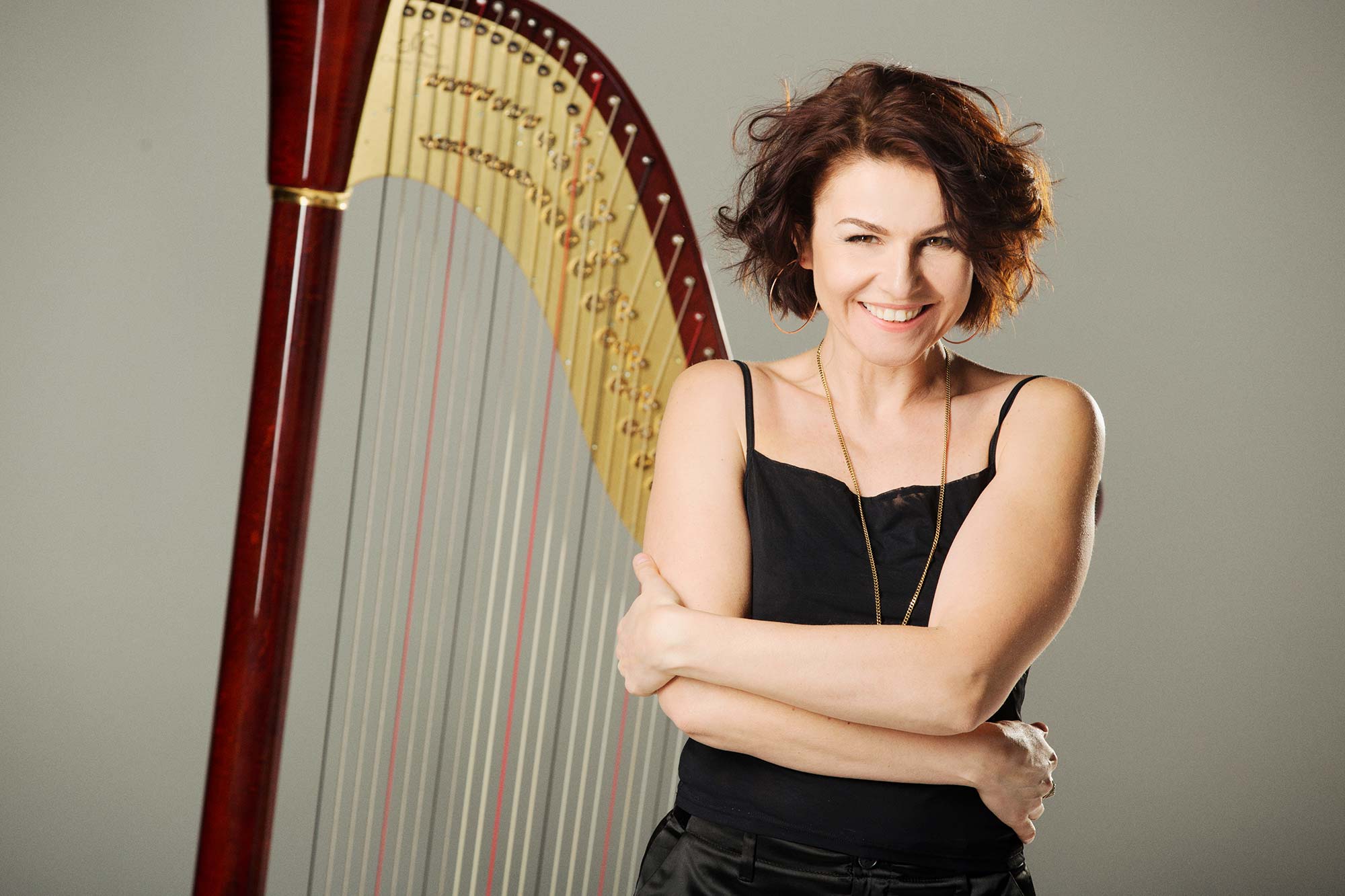 Alina Bzhezhinska HipHarp Collective
"Bzhezhinska forges ahead with a mission to re-imagine the harp in a jazz context and develop her own language in the process."
– Jane Cornwell, Jazzwise
For the past two November concerts, Jazz Happening has commemorated pianist, harpist and composer Alice Coltrane, who seems more relevant and appreciated today than ever during her lifetime. The most recent example of this is DownBeat magazine's traditional Jazz Hall of Fame, into which she was just inducted in August – 16 years after her death, the tenth female artist to be given the honour since 1952.
And perhaps there will come a time when Alice Coltrane, who has made 20 albums of her own, can be spoken of entirely without her messianic husband? Without the assumption that she only continued as a musician roughly from where John Coltrane, who died in 1967 at the height of his most "experimental" and "spiritual" period, had to stop at the age of just 40. 
Last year, this strong increase in Alice Coltrane's value was indicated in Tampere by percussionist Hamid Drake's band and the year before by alto saxophonist Lakecia Benjamin's band – both from the United States. But, of course, everything comes in threes. Now, for the first time, she is proving to be the inspiration for professional harpist, Alina Bzhezhinska, born and raised in Lviv, Western Ukraine.
Compared to her predecessors, however, Bzhezhinska is being more her own person, although her first album Inspiration (2018) did still feature three Alice Coltrane compositions out of eight. By the second Reflections album (2022), only half of one remained – Fire, which Coltrane both wrote and recorded with saxophonist Joe Henderson. 
But even more revealing is the double – if not triple meaning of the name of Bzhezhinska's ensemble – HipHarp Collective: the music is more electronic and finely produced than the first album and, with its hip-hop references and rap, also more fashionable. At the same time, HipHarp is intertwined with another essential influence, the American Dorothy Ashby, who preceded Coltrane by ten years. She was the first jazz harpist whose second album Hip Harp (1958) is now an early classic of its genre.
Hip Harp is also the album that made Bzhezhinska, a graduate of Warsaw's Chopin University of Music, reflect on her professional direction and her identity as a harpist in general. Could she perhaps contribute to making the 47-stringed concert harp hip – as now seems to be happening a little.
PHOTO © Tatiana Gorilovski
Alina Bzhezhinska – harp
Tony Kofi – sax
Mikele Montolli – electric bass
Matt Holmes –drums
Joel Prime – percussion