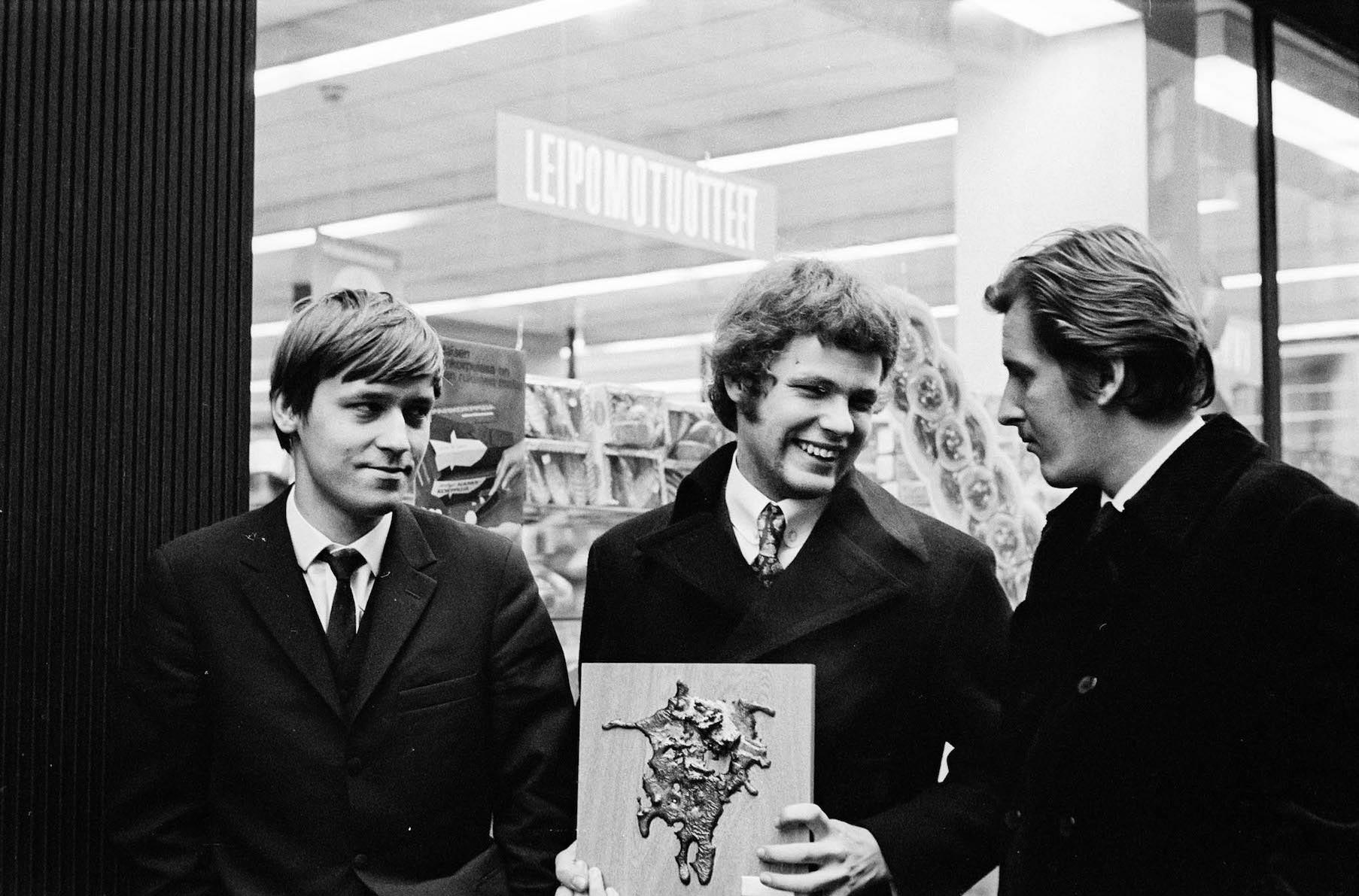 The most prestigious prize given to jazz musicians in Finland, Yrjö Award (Georgie Award) will be presented by the Finnish Jazz Federation for the seventh time during the Tampere Jazz Happening. The event will culminate in a performance by the winner of the award. 
Eero Koivistoinen (center) was the first to receive the Yrjö Award in 1967. He plays saxophone in Reiska Laine Quintet, which will perform at Jazz Happening this year. Reiska Laine (right) got his Yrjö in 1981 and bassist Pekka Sarmanto (left) in 1978.
KUVA: Jazzliiton jakaman Yrjö-palkinnon sai  ensimmäisenä Eero Koivistoinen vuonna 1967. Hän on Jazz Happeningissa tänä vuonna esiintyvän Reiska Laine Quintetin toinen saksofonisti. Reiska Laine (oik.) sai oman Yrjönsä 1981 ja basisti Pekka Sarmanto 1978.