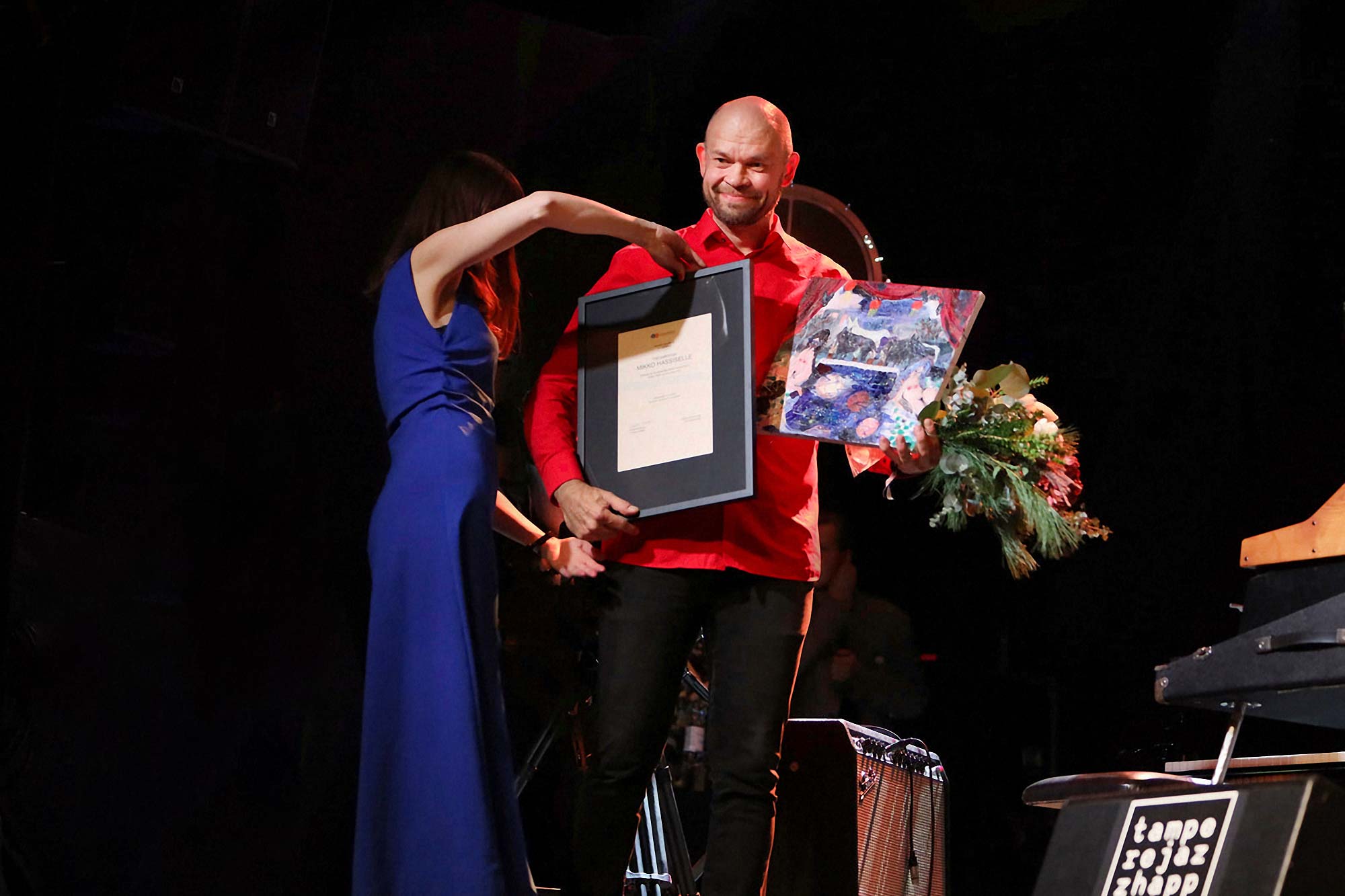 Yrjö Award and Andania Award 2022
The most prestigious prize given to jazz musicians in Finland, Yrjö Award (Georgie Award) will be presented by the Finnish Jazz Federation for the eight time during the Tampere Jazz Happening. The event will culminate in a performance by the winner of the award.
Photo: In 2021 Jazz Finland granted the annual Yrjö Award to the drummer Mikko Hassinen.