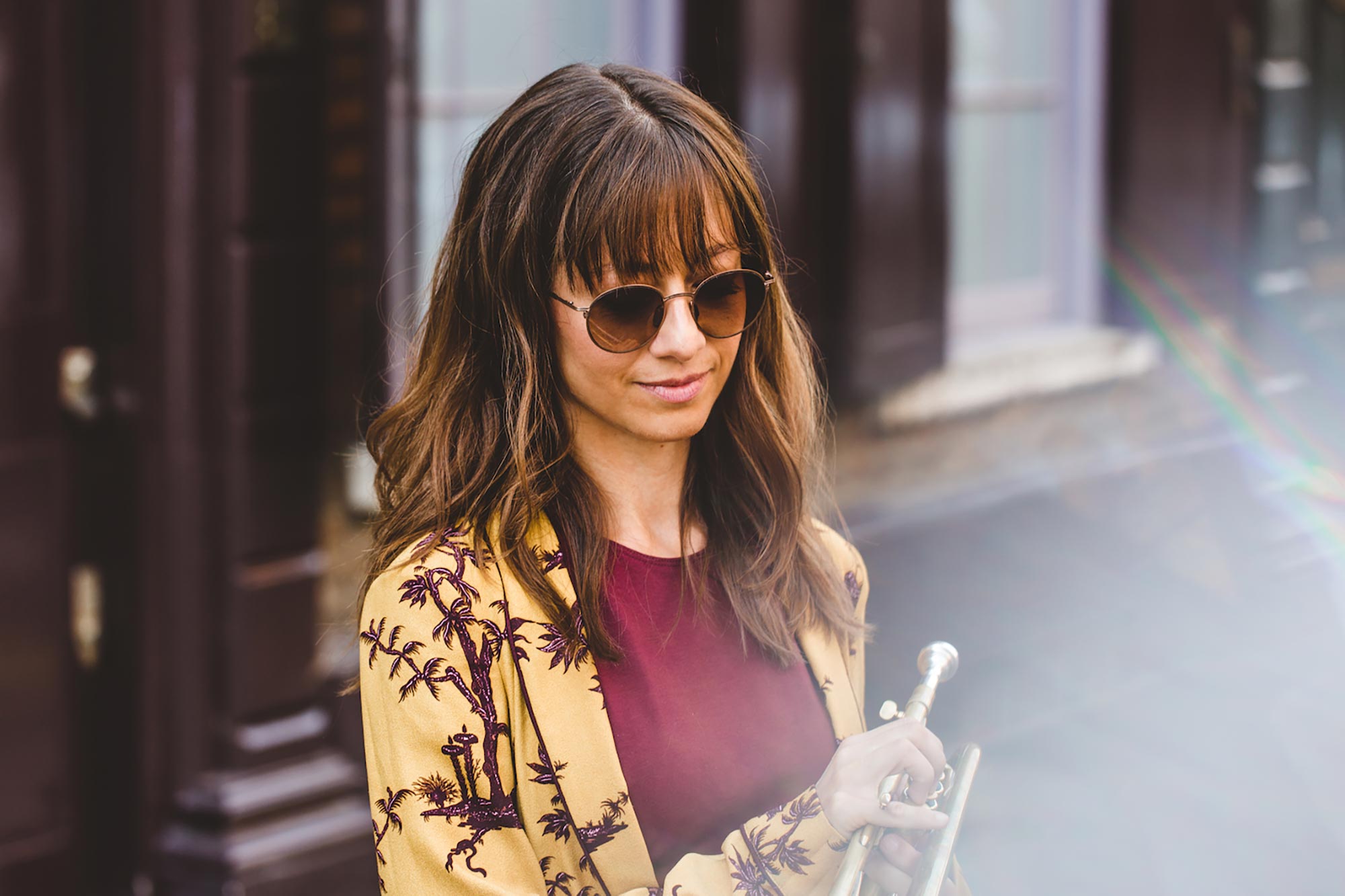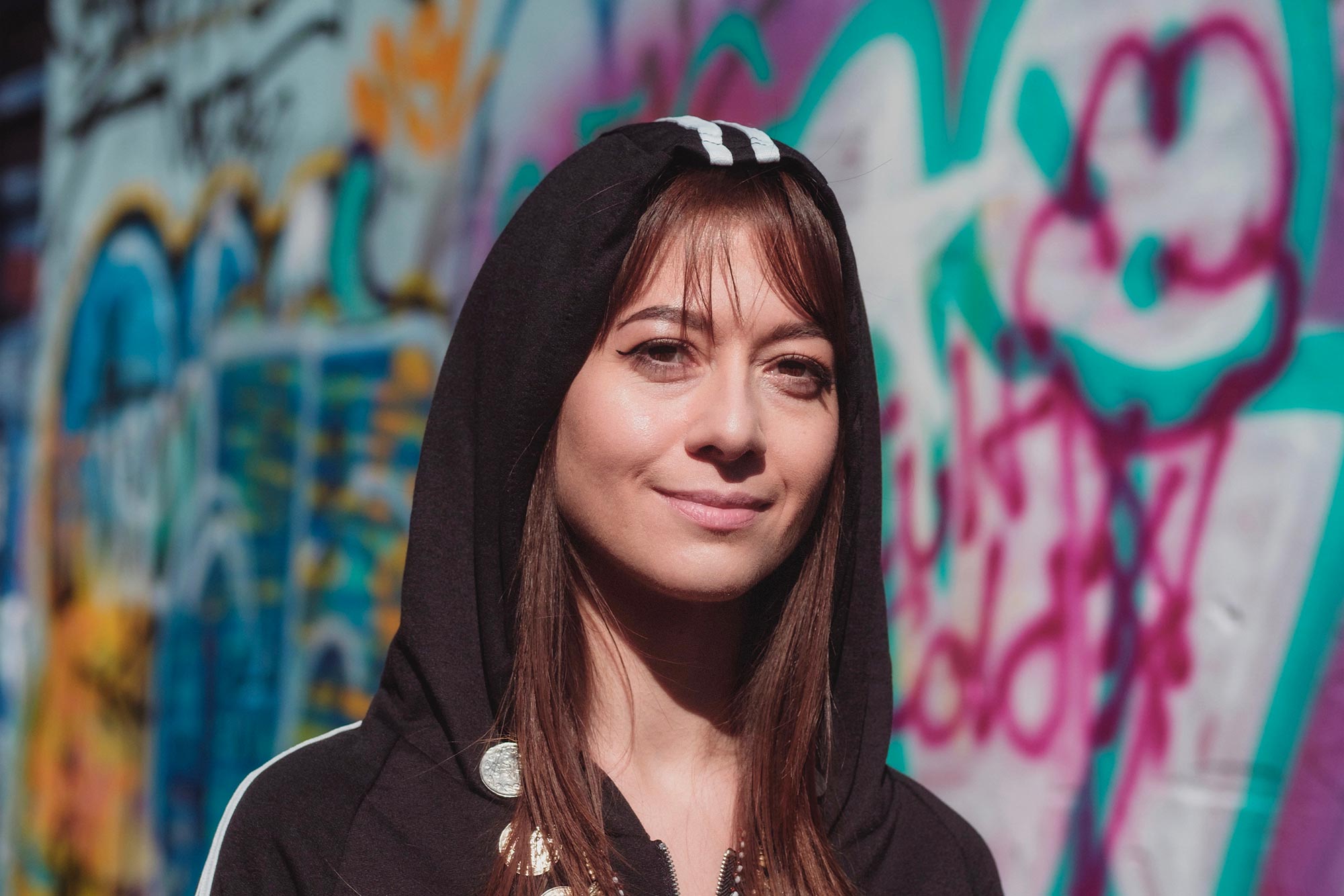 "Evidenced by Polyhymnia's ambitious scope and flawlessly executed meld of compositions, charts, and focused improvisation, Ahmed and her work no longer belong strictly to London, but to jazz the world over."
– Thom Jurek, All Music Guide
Real or not, the first name Yazz seems extraordinarily befitting to Yazz Ahmed (b. 1983), who arrives in Finland for the second time. The composer, trumpeter, and flugelhorn player lived her earliest years in Bahrain on the Persian Gulf, and now lives in London. Her musical style belongs inherently to the latest British jazz generation's multicultural and international yazz, with her original and youthful approach, even though as an artist she is no beginner anymore, and not even very young. Nevertheless: Ahmed, who earned her master's degree from the prestigious Guildhall School in London, began to gain wider attention with her second thematic album, La Saboteuse (2017), released four years ago. 
This album, recorded gradually with a small ensemble and predicated by Ahmed's internal reflections and questions regarding her own bicultural roots: Who am I really? In the following album, titled Polyhymnia (2019), Yazz Ahmed opens up and looks around, even far away. The album is named after the Greek Muse and dedicated to women – and first and foremost to the "courage, determination, and creativity of women". For Ahmed, these role models include, for instance, human rights activists Rosa Parks and Ruby Bridges, film director Haifaa Al-Mansour, jazz saxophonist Barbara Thompson, and Nobel Prize laureate, young peace activist Malala Yousafzai. The latter gets to speak in the composition One Girl Among Many, the speech excerpts in which actually provided the inspiration for the melody of the piece.
Yazz Ahmed recorded the multifaceted and widely-reaching Polyhymnia mostly already in 2016 with an ensemble consisting of more than 20 musicians, most of whom are women. At the Tampere Jazz Happening, she will interpret these same compositions together with a much smaller ensemble, a quartet.
Photos © Seb Peters & John Jarrett
Yazz Ahmed – trumpet
Martin France – drums
Ralph Wyld – vibraphone
Dave Mannington – bass