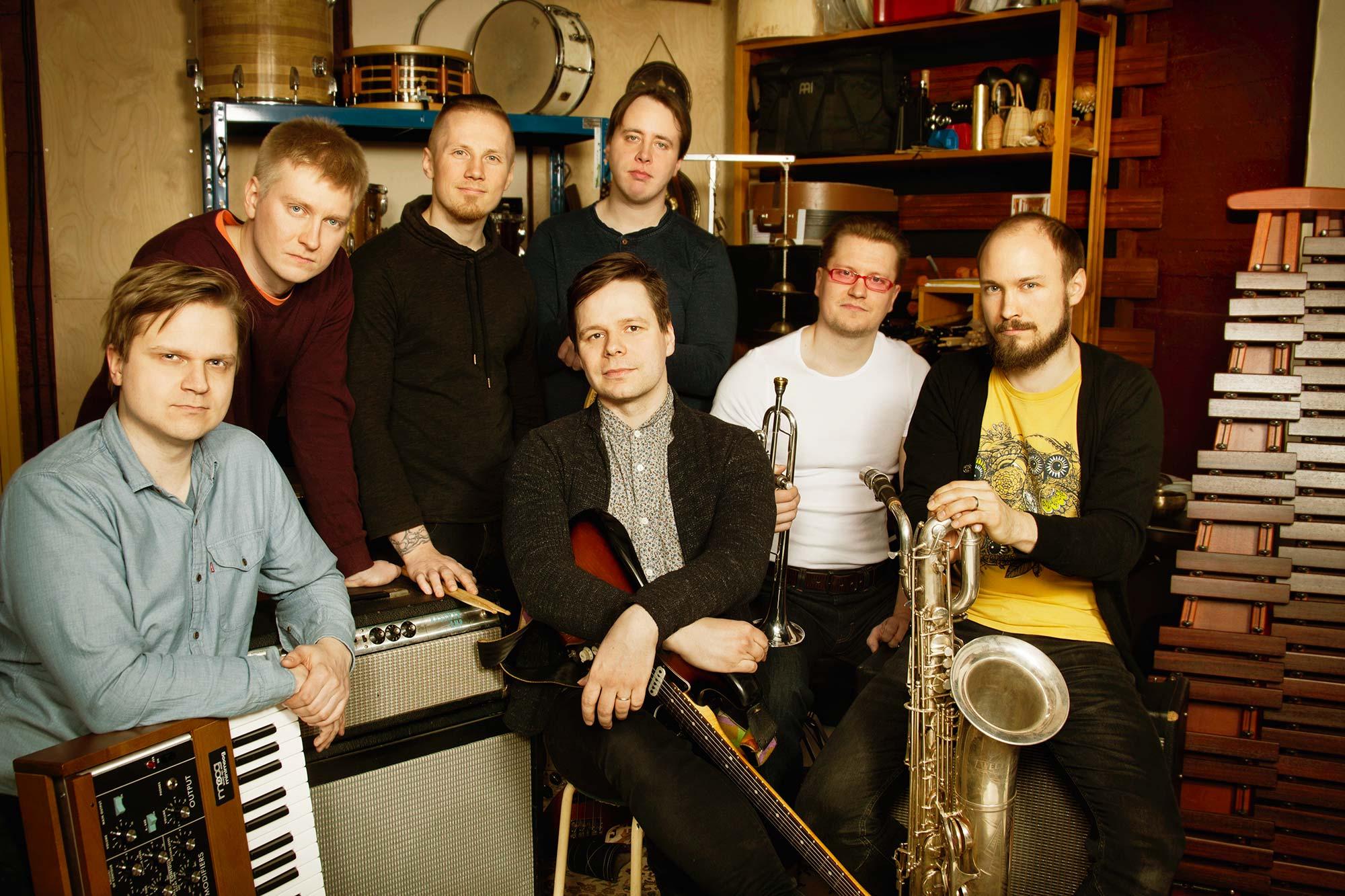 Markus Pajakkala (b. 1986), a saxophonist and composer from Tampere, and the leader of the ensemble Utopianisti, does not even try to hide the influence of his musical forebears, while at the same imagining and conjuring up the kind of music they would have perhaps created, were they still alive today. And maybe even the kind of music they would have created playing in the same ensemble – namely, guitarist-composer Frank Zappa and bassist-composer Pekka Pohjola.
However, the idea is not as utopian as it might seem. Old black-and-white photographs prove that in the 1970s, a long haired Zappa and a long haired Pohjola met a few times in Helsinki and seriously discussed a collaboration. The former wanted to invite the latter to his orchestra for "a massive symphony-rock project, which was cancelled for financial reasons, as Pohjola stated in a magazine interview. "Zappa was very sorry for the turn of events and promised that we should do this at a later time. We didn't end up doing so."
In contrast, Markus Pajakkala, who studied music technology at the Sibelius Academy, has forged ahead with his own long-term rock project. Utopianisti, which has released three albums (2011, 2013, 2016), has gradually evolved into a robust ensemble of seven musicians, whose style is at once progressively rocking and rockingly jazzy, and upholds the freewheeling spirit of their predecessors.
Markus Pajakkala – saxophone, flute, percussion
Olli Helin − trumpet
Antero Mentu − guitar
Anssi Solismaa − keyboards
Tuomas Marttila – marimba, percussion
Jaakko Luoma − bass
Rolf Pilve − drums