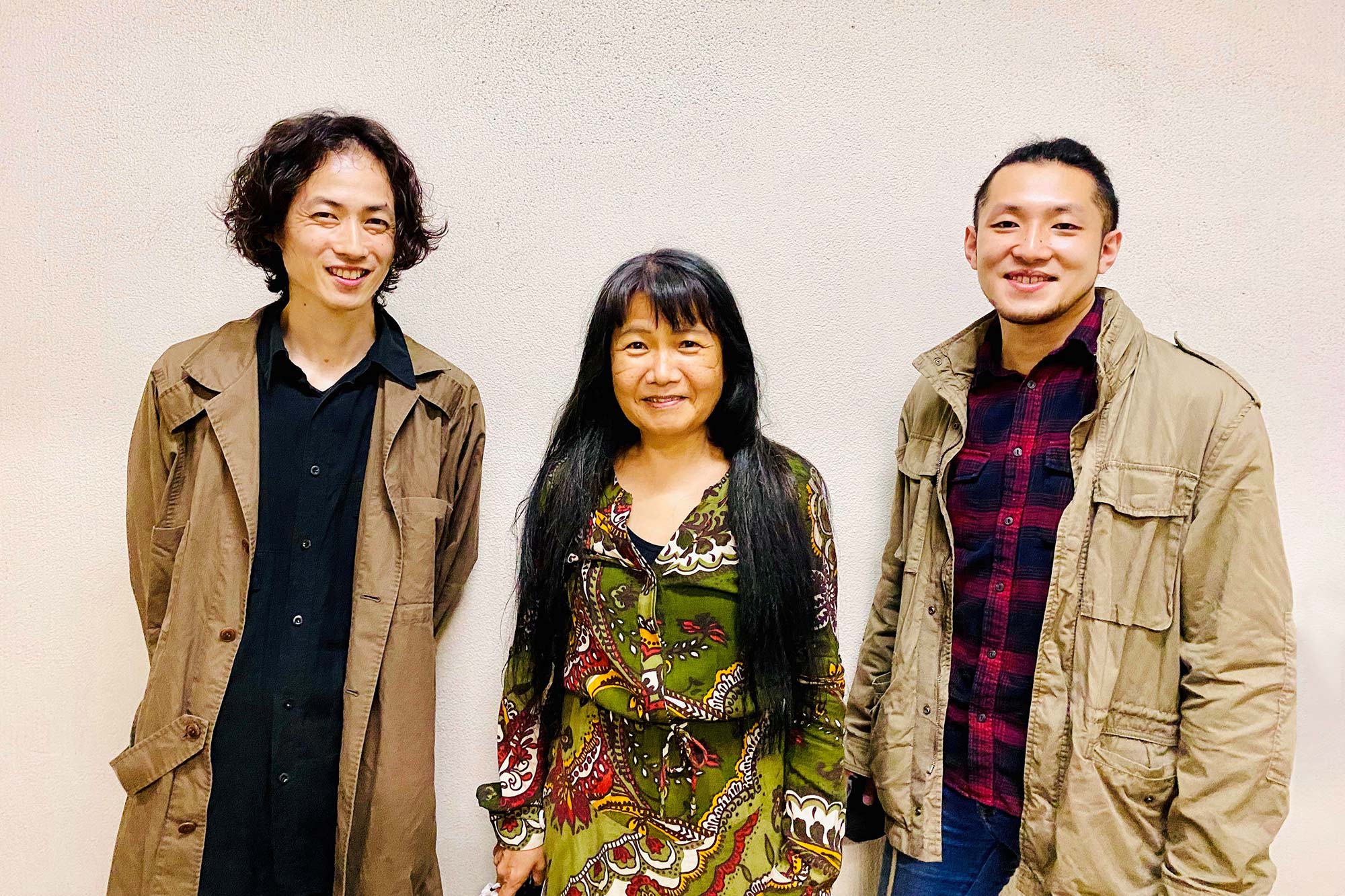 "Fujii presents a new, lively band that has little to do with the conventional trio. Knowing the tradition, the three build imaginative bridges to the future. A masterpiece!"
– Jürg Solothurnmann, Jazz 'n' More
Pianist and composer Satoko Fujii (b. 1958) counts that she recently recorded her hundredth own album in New York. However, it was not with the line-up that will present itself at Tampere, the three-year-old Tokyo Trio, but a more robust and random one, including the likes of Chris Corsano, Ingrid Laubrock, Ikue Mori and Wadada Leo Smith as improvising musicians.
Tokyo-born Satoko Fujii's industriousness is partly explained by the fact that she composes on a daily basis, as if writing a diary. Undoubtedly her high output is also influenced by her being her own label in part: the Japanese Libra Records is owned by her and her husband, trumpetist Natsuki Tamura. This self-dependence enabled Fujii to also release a new album each month during her great Japanese kanreki rebirth year, with none of them resembling the next.
As a musician she is indeed difficult to summarize in one line: her career has incorporated both small, medium-sized and large ensembles; fully acoustic and semi-electronic ensembles; and ensembles where the proportions of the diverse ingredients – jazz, folk, and contemporary classical, improvised and composed music – have occasionally varied to a great extent. Though for Fujii, composing is at its core about finding and piecing together the fragments that already exist, as she expresses it.
Tokyo Trio, which has released only one album so far (Moon on the Lake, 2021) is her latest attempt at this never-finished puzzle, the first piano trio from Satoko Fujii in six years. Bassist Takashi Sugawa (b. 1982) and drummer Ittetsu Takemura (b. 1989) are highly demanded improvisers of the younger generation who have recorded albums in their own names.
PHOTOS © Bryan Murray, Natsuki Tamura

Satoko Fujii – piano
Takashi Sugawa – bass
Ittetsu Takemura – drums