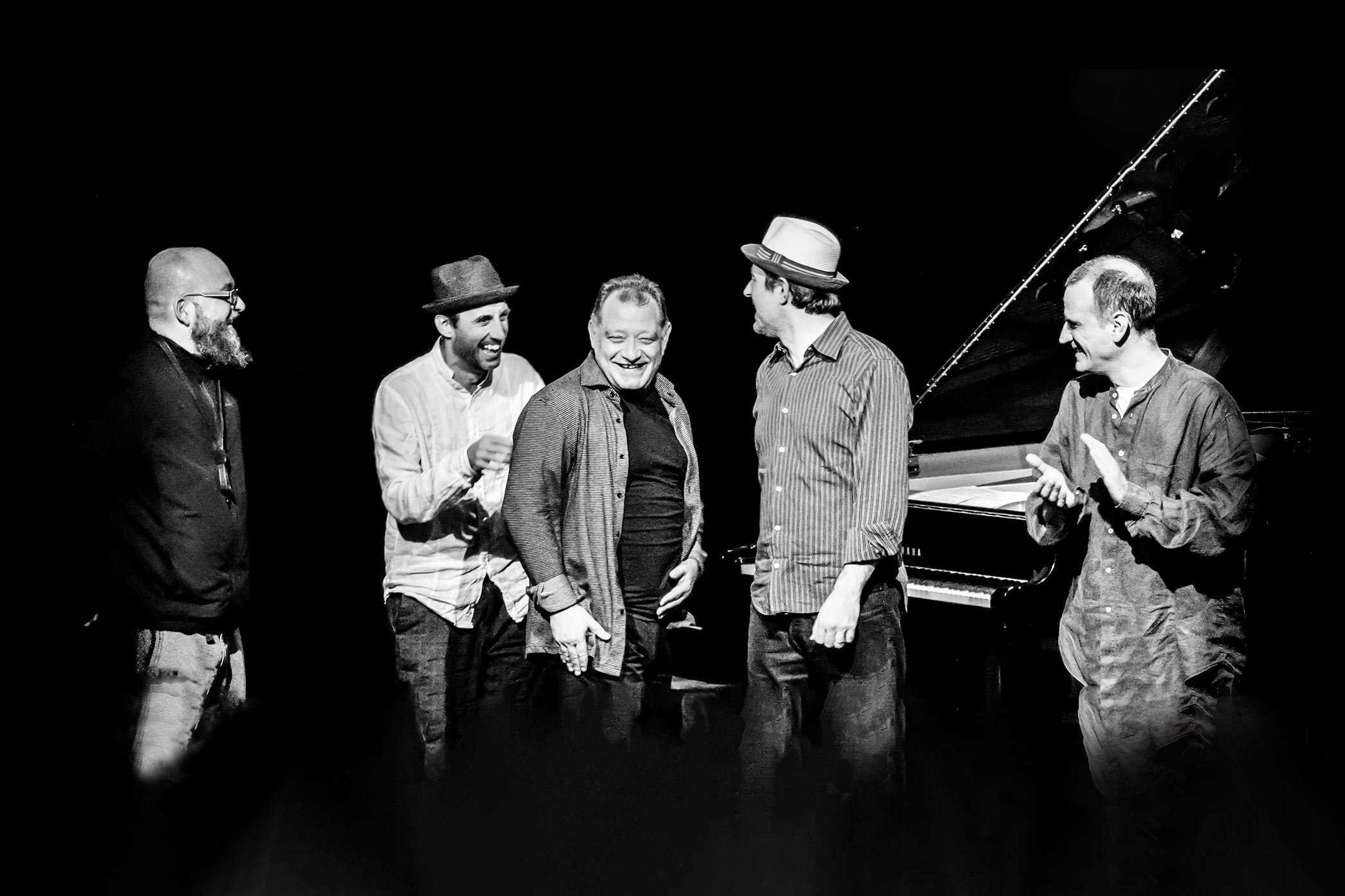 Roberto Ottaviano - Eternal Love Quintet
"Su tutti, ovviamente, Ottaviano, che al soprano ha pochi eguali: suono sempre splendido. – – – Sempre e comunque un saggio di maestria sullo strumento, dalla qualità sopraffina."
– Neri Pollastri, All About Jazz
Musicians who have dedicated their artistic lives to the soprano saxophone are such rare occurrences that they don't appear every year at the Tampere Jazz Happening, even though at this festival the choice of instruments has never been a dealbreaker. From the top of your head, can you remember any soprano saxophonists at the festival from this millennium? Maybe not. However, there is one soprano saxophonist that the long-time visitors of the festival most likely have not forgotten: Steve Lacy, who has released more than a hundred albums of his own.
Lacy, who performed with his ensemble at the Jazz Happening in 1985 and 1998, passed away in 2004. During his lifetime, he was one of the stellar icons of modern jazz, and later in his life also a living legend. Not necessarily the cunning enchanter of masses but more like a somewhat serious-minded and reflective musician, whose expression often connected with other art forms, as well: painting, dance, theatre, cinema, poetry, and fiction. As well as the art of pianist Thelonious Monk, whose compositions he repeatedly interpreted both in solo performances and together with his ensemble.
Steve Lacy lived his central years in Paris and was also the biggest culprit as to why Italian Roberto Ottaviano (b. 1957) specialized after his formative years specifically in the soprano saxophone – after one fateful encounter. However, finding his own soprano expression was not that easy, as Ottaviano himself remembers: at the end of every new path that he had imagined to be his own, there was always Lacy, awaiting and having already solved every challenge.
At Tampere, the Finnish audience has now the chance to hear for the first time what kind of a path Roberto Ottaviano, who has released more than a dozen albums of his own, has forged for himself, and what does the "eternal love" in the ensemble's title refer to?
PHOTO © Alessandra Cotugno
Roberto Ottaviano – sax
Marco Colonna – clarinets
Alexander Hawkins – piano
Giovanni Maier – double bass
Zeno De Rossi – drums