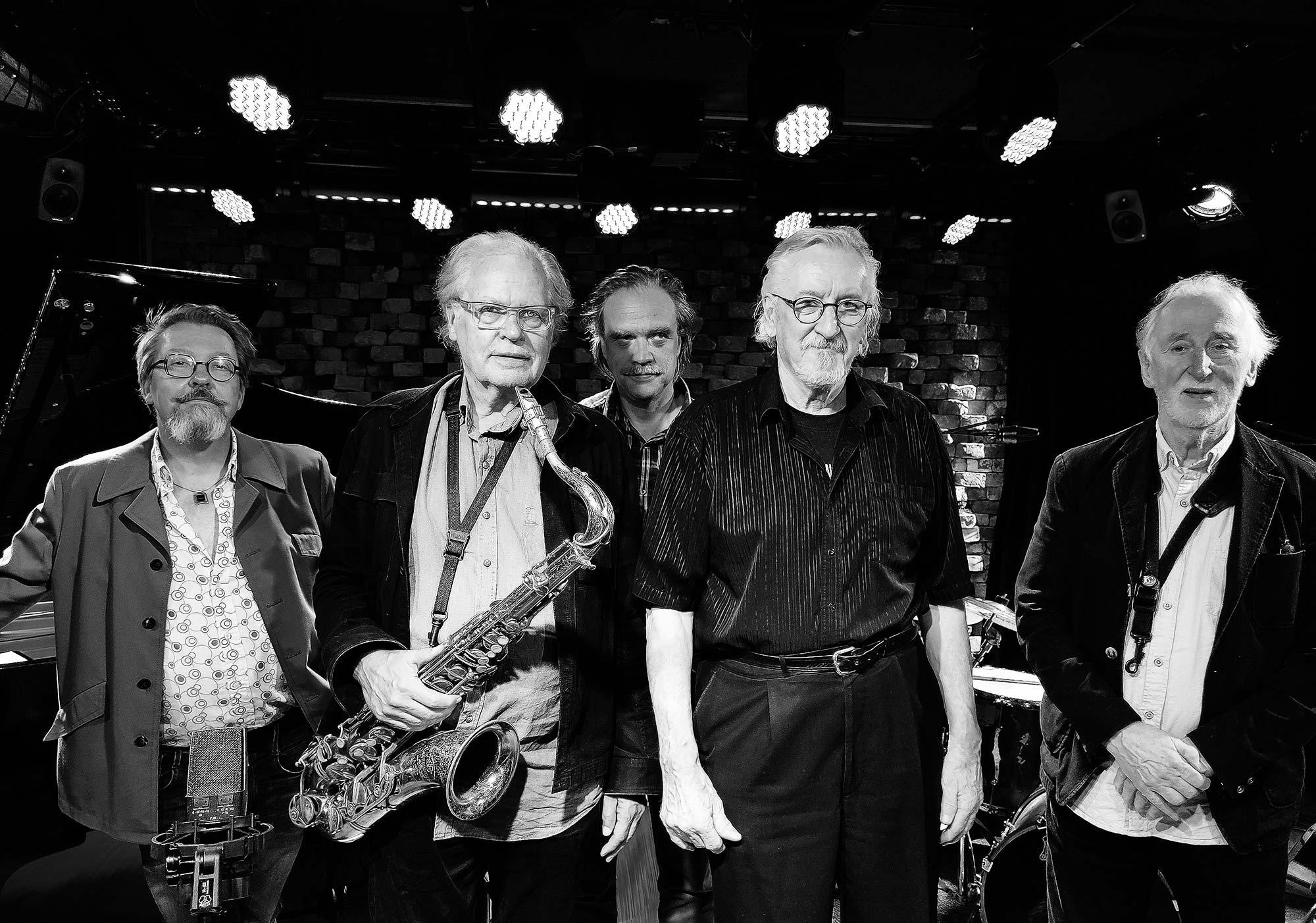 Drummer Reiska Laine (b. 1946) has made it his mission in life to accompany and encourage other musicians: "An important part of my task as a musician is to boost and help the soloists to create their best possible performances – these musicians who will have their name in the headline of a magazine". Of course, Laine has also enjoyed the limelight on numerous occasions during his impressive professional career, which already spans well over fifty years. After all, Laine is a veteran recording artist, having played on over one hundred albums and in a multitude of top Finnish ensembles. Jazz aficionados talk about him affectionately by using just his first name; Reiska Laine is cordially referred to as "Reiska."
Despite his fame, Laine has never recorded an album of his own, and he has never led his own ensemble. Until now. In the summer 2019, Reiska Laine Quintet played its first concert. Moreover, this ensemble includes the key saxophonists from Laine's long career: the equally iconic musicians Juhani "Junnu" Aaltonen and Eero "Koippa" Koivistoinen. Like Laine, their careers have been marked by a vast amount of performances and recordings that include some of the defining moments in the history of Finnish jazz. The sum total of their years of experience in jazz, together with Laine's career, amounts to approximately 160 years!
The quintet, which has performed only a dozen times so far, has a wealth of material on which to draw. It might feature compositions from the early years, as well as some more recent pieces. At Laine's behest, the ensemble will interpret at least two compositions by Laine's "false god", John Coltrane. The reason is understandable: back in November 1961, when Laine was only 15, he heard Coltrane at the Kulttuuritalo venue in Helsinki – and from that point the course of his life was set in stone. There was no other option but jazz.
Reiska Laine – drums
Ulf Krokfors – bass
Seppo Kantonen – piano
Eero Koivistoinen – saxophone
Junnu Aaltonen – saxophone