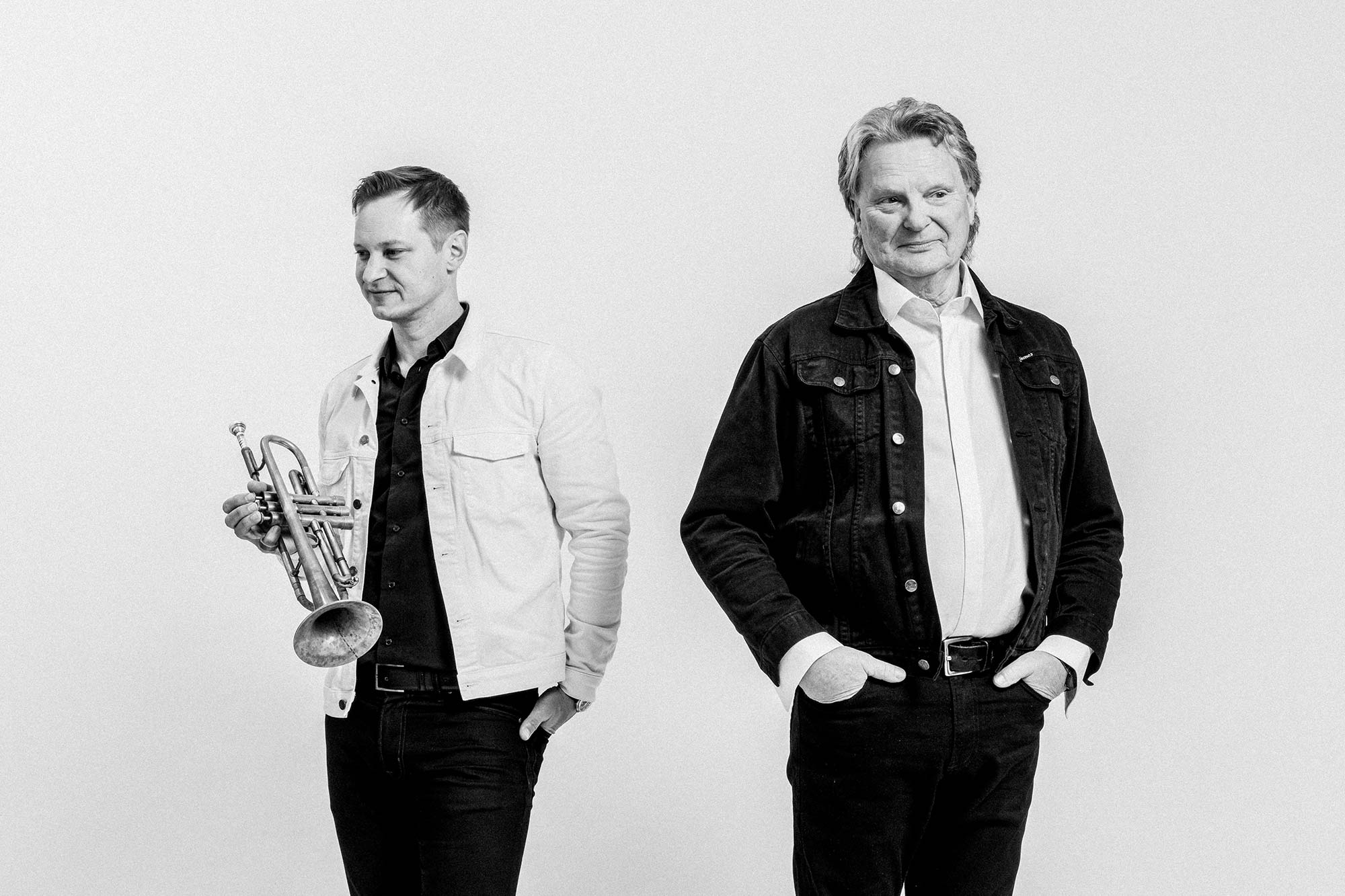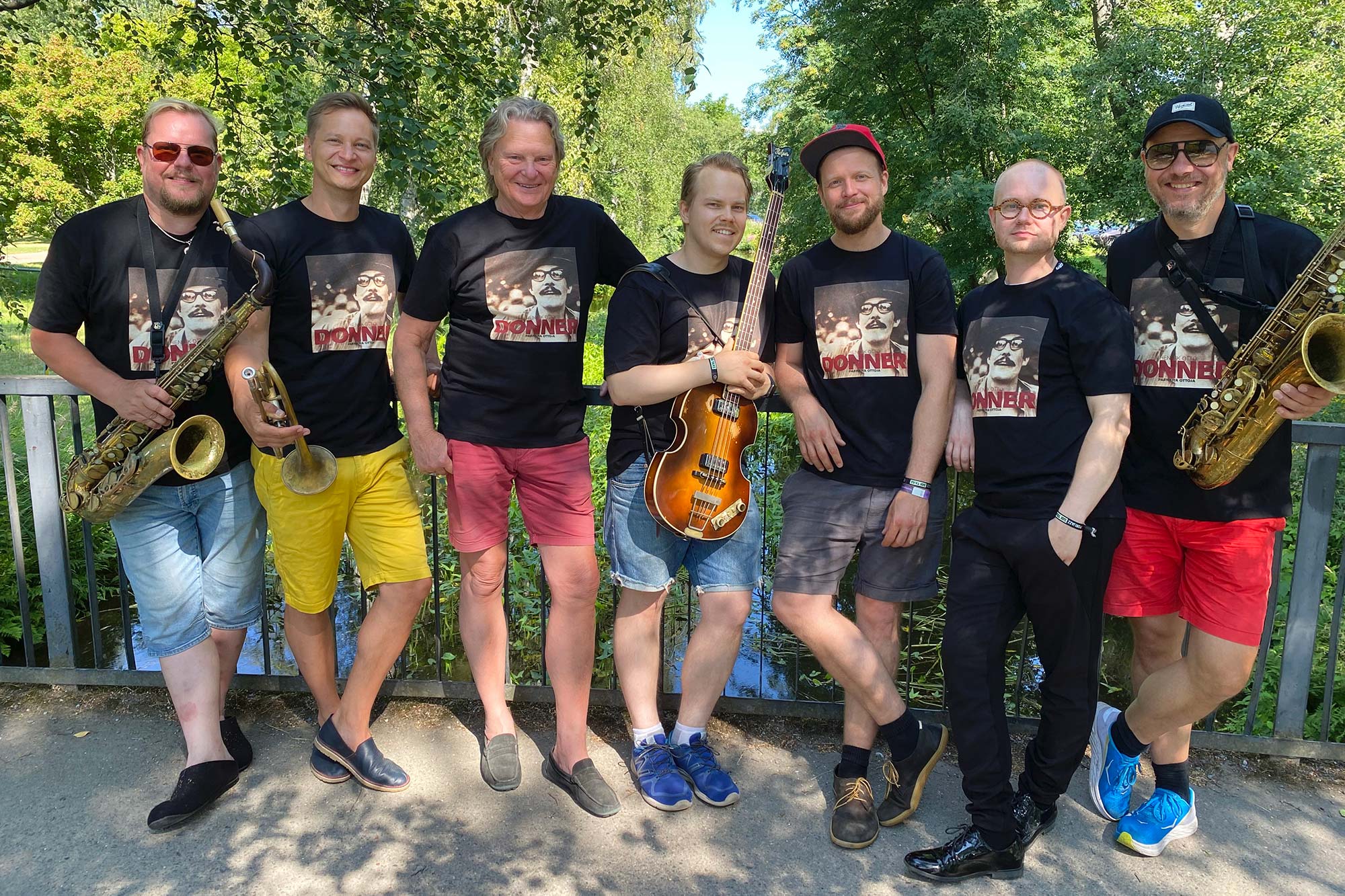 Pepe Willberg & Jukka Eskola Statement
"I told Pepe about my idea, and it turned out that he had actually never performed the majority of these songs live, nowhere."
Otto Donner (1939–2013), who was born in Tampere and began his music career as a trumpeter here, performed at the Tampere Jazz Happening only once, in 2001 with his ensemble Otto Donner Free For All. At that time, they had just put out their first album, one of the few that Donner released.
Yet Donner, who led an exceptionally diverse career in music, left a truly lasting legacy – especially as a versatile record producer, but also as a composer, which was in fact his most prominent role. And indeed: during fifty years, Donner composed approximately a thousand songs, as well as hundreds of other musical pieces from electronic music to cinematic music, from choral pieces to orchestral compositions.
This concert, instigated and planned by trumpeter Jukka Eskola (b. 1978), focuses on Donner as a song composer, especially emphasizing the first two albums that he composed, arranged, and produced completely, and in practice also released.
The first, En soisi sen päättyvän [I wouldn't wish it to end] (1970) was recorded by Donner's own ensemble, Treatment, and the second, Niin vähän on aikaa [There's so little time] (1972) consisted of performances by Pepe and Paradise, a four-horn septet fronted by a singer. Both albums demonstrate the musically ambitious and societally radical zeitgeist of their time and have become absolute classic records in Finnish music, gradually gaining a kind of a timeless status.
In Tampere, the ensemble will play a part of the record En soisi sen päättyvän, which includes lyrics from Finnish poets, and the album Niin vähän on aikaa will be played in its entirety. The solo vocalist in this sextet, led by Eskola, is Pepe Willberg (b. 1946), who also sang in the original two records. He guarantees the authentic feel of the era for the performance.
"I told Pepe about my idea, and it turned out that he had actually never performed the majority of these songs live, nowhere", tells Eskola. Therefore, Eskola decided to leave modern interpretations to the future generations and this time to perform the songs, together with his ensemble Statement, in the original way as they were recorded at the time, modeling the arrangements by Donner and mostly keeping with the original sound. "The biggest differences have to do with the duration and the solos of the compositions: those might be now lengthier and maybe more attuned to our present time. That has its place in the interpretation, as well".
Pepe Willberg – vocals
Jaska Lukkarinen – drums
Mikael Myrskog – keys, piano
Eero Seppä – bass
Jukka Eskola – trumpet, vocals
Pope Puolitaival – saxes, flutes, vocals
Aleksi Ahoniemi – saxes, flutes, vocals, guitar