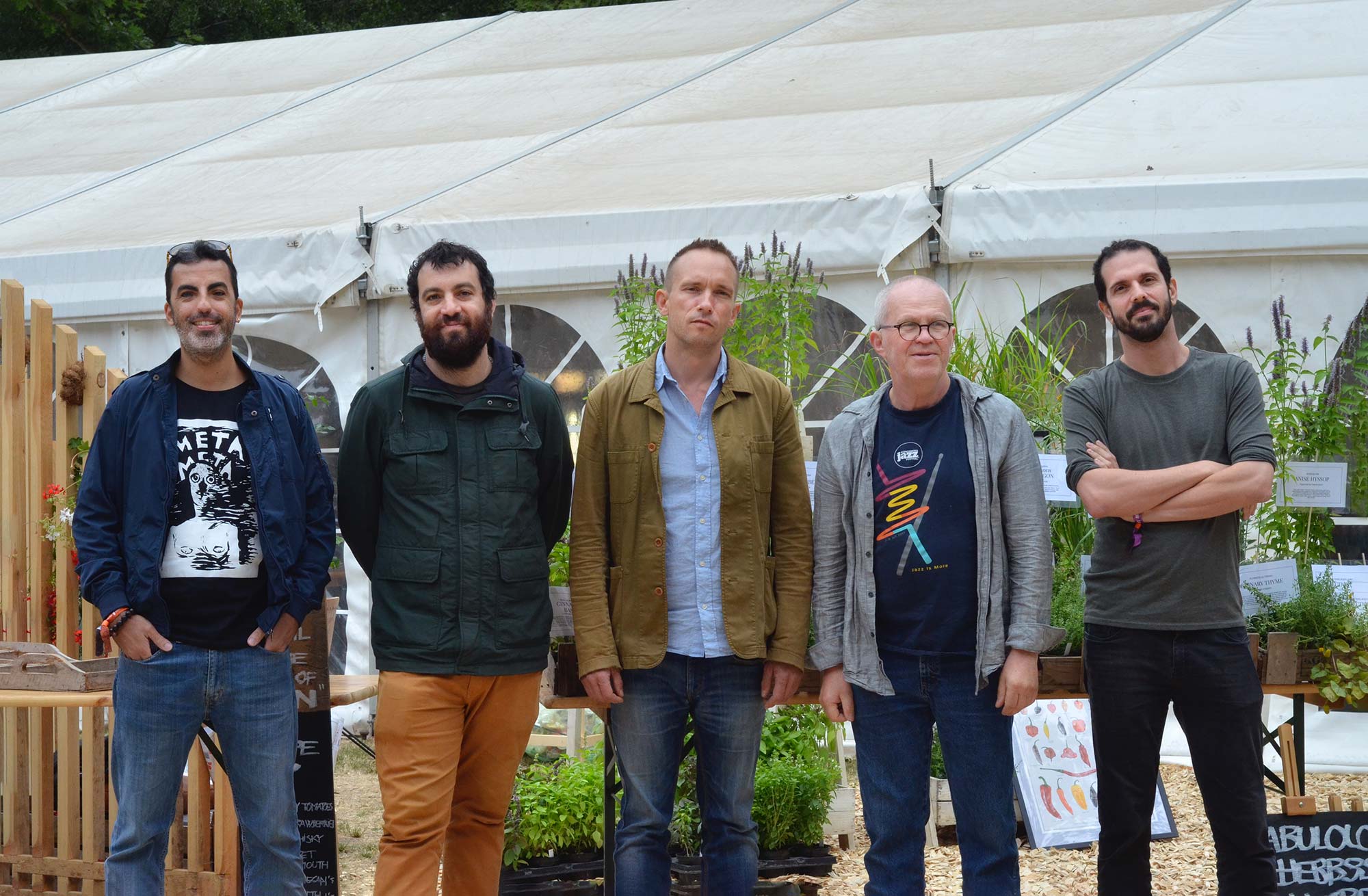 ". . . feels totally free, organic and full of positive and uplifting energy that will force even the most casual listener to stretch his limbs and experiment his best and most advanced Brazilian dance moves."
– Eyal Hareuveni, The Free Jazz Collective
In 2018, Norwegian drummer Paal Nilssen-Love (b. 1974) received a request to gather together two new orchestras for the Roskilde rock festival in Denmark – in any way he wanted and without any stylistic limitations. One of these quintets was called New Japanese Noise, quite aptly characterizing their style of music already with their title. The other one was titled New Brazilian Funk, evoking unexpected expectations with its title. What on earth? Has Nilssen-Love, who is specialized in free jazz and as a musician is akin to a force of nature now fallen in love with funk and particularly with some kind of a Brazilian style?
Not quite so. According to New Brazilian Funk's only album (2019), which was recorded live at the Roskilde performance, their music does not really contain funk, nor any musical styles specifically from Brazil. Unless the name refers to the nationality of the three musicians and to the fact that one of them plays the Brazilian cuica. Cuica is familiar at least from samba music, a friction drum which is held on the arms, and the sound of which is created by changing the tension on the head of the drum.
And why not. The cuica, masterfully played in the ensemble Paulinho Bicolor, fits well into this kind of improvised music, just as the most keen listeners may already have heard in Nilssen-Love's massive orchestra Large Unit's album titled Ana (2016). The most central soloist in New Brasilian Funk is nevertheless the well-versed Norwegian saxophonist Frode Gjerstad (b. 1948), with whom Nilssen-Love has performed for thirty years and recorded five duo albums. This concert is Gjerstad's second time performing at the Tampere Jazz Happening, and Nilssen-Love's eight.
PHOTO © Christian Brynildsen Obermayer
Felipe Zenicola – electric bass
Frode Gjerstad – alto sax
Negro Leo – guitar
Paal Nilssen-Love – drums, percussion, Paiste cymbals
Paulinho Bicolor – cuica