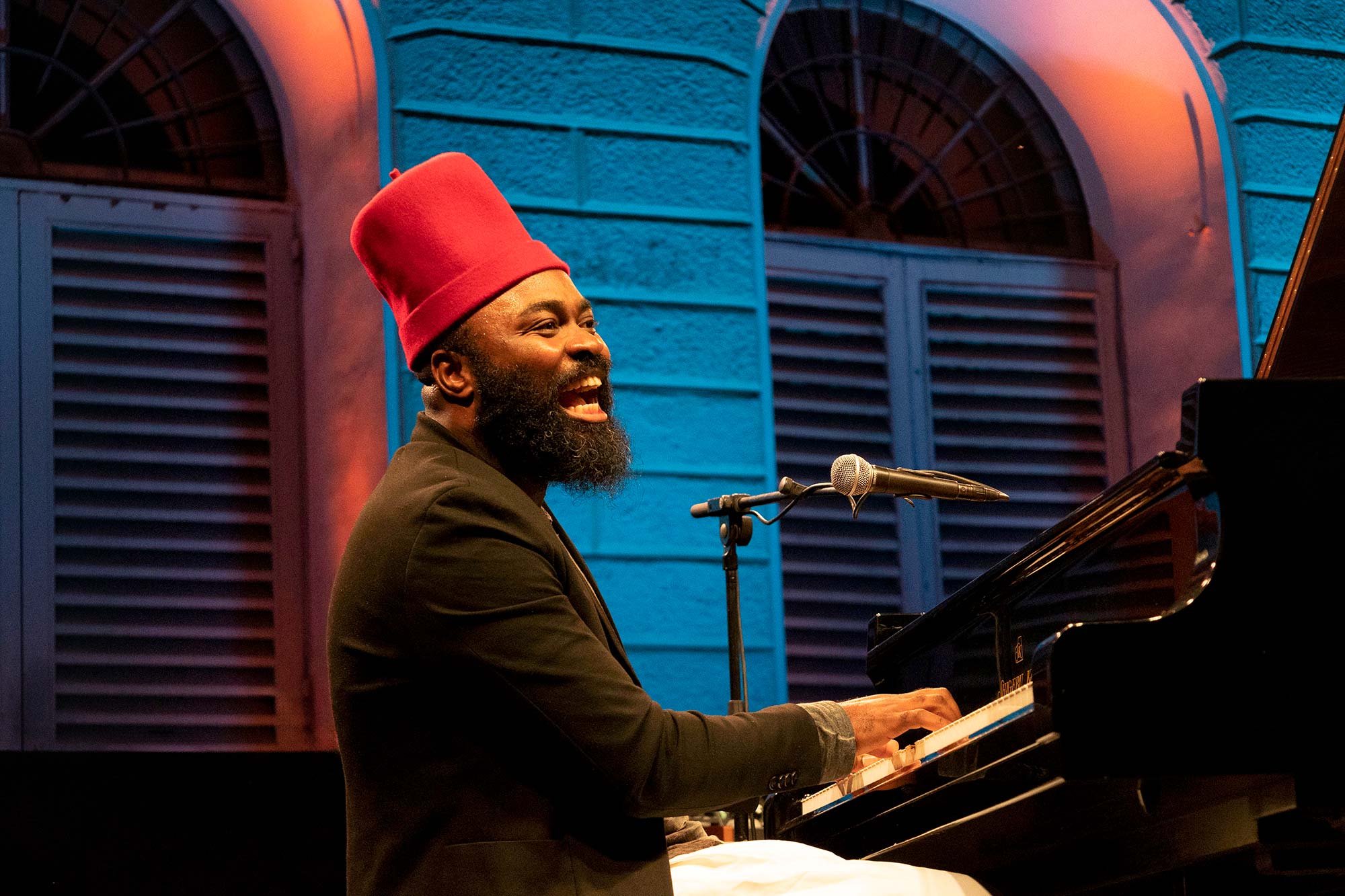 "Like Shabaka Hutchings, Soweto Kinch, and others, Makhathini is embarked on a long project of cultural reclamation and reckoning in a post-colonial world."
– Phil Freeman, Ugly Beauty / Stereogum
Pianist, composer and Doctor of Philosophy Nduduzo Makhathini (b. 1982) is the most international ambassador of the new South African jazz, thanks above all to two albums (2020, 2022) released by New York's Blue Note, both of which feature his own South African band. 
But Nduduzo Makhathini is no longer just a rookie. He made his first self-produced records ten years ago and is even known as a pianist from Jazz Happening. Makhathini already performed at Pakkahuone in November 2008, while he was touring the world with saxophonist-flutist Zim Ngqawana as a regular member of his band. 
According to the review in Helsingin Sanomat, the Ngqawana quartet's performance, which "naturally mixed ethno, free and swing", was one of the "best in the history of Tampere", and "at the end you could see the ghosts of John Coltrane, McCoy Tyner and Elvin Jones jumping up on stage to admire it". And Pakkahuone's audience didn't seem to mind at all either. "Measured by decibels, The Zimology Quartet was the biggest success of the entire competition", reports the Suomijazz website about the concert, where the quartet's "competing partners" were the Omar Sosa Afreecanos Quartet and Steve Reid Ensemble. 
Quite rightly so, because Coltrane and Tyner were early influences on Makhathini, who grew up in a musical family, and in practice his first introductions to Afro-American jazz as a student in his early twenties. And to jazz in general. As a composer and player of his own music, Makhathini is interested in the extensive interactive relationship between these cultures, the movement and movement of music in both time and place. Or, as condensed in the name of his previous record: Modes Of Communication.
Nduduzo Makhathini – piano
Zwelakhe Duma Bell Le Pere – acoustic bass
Ayanda Sikade – drums