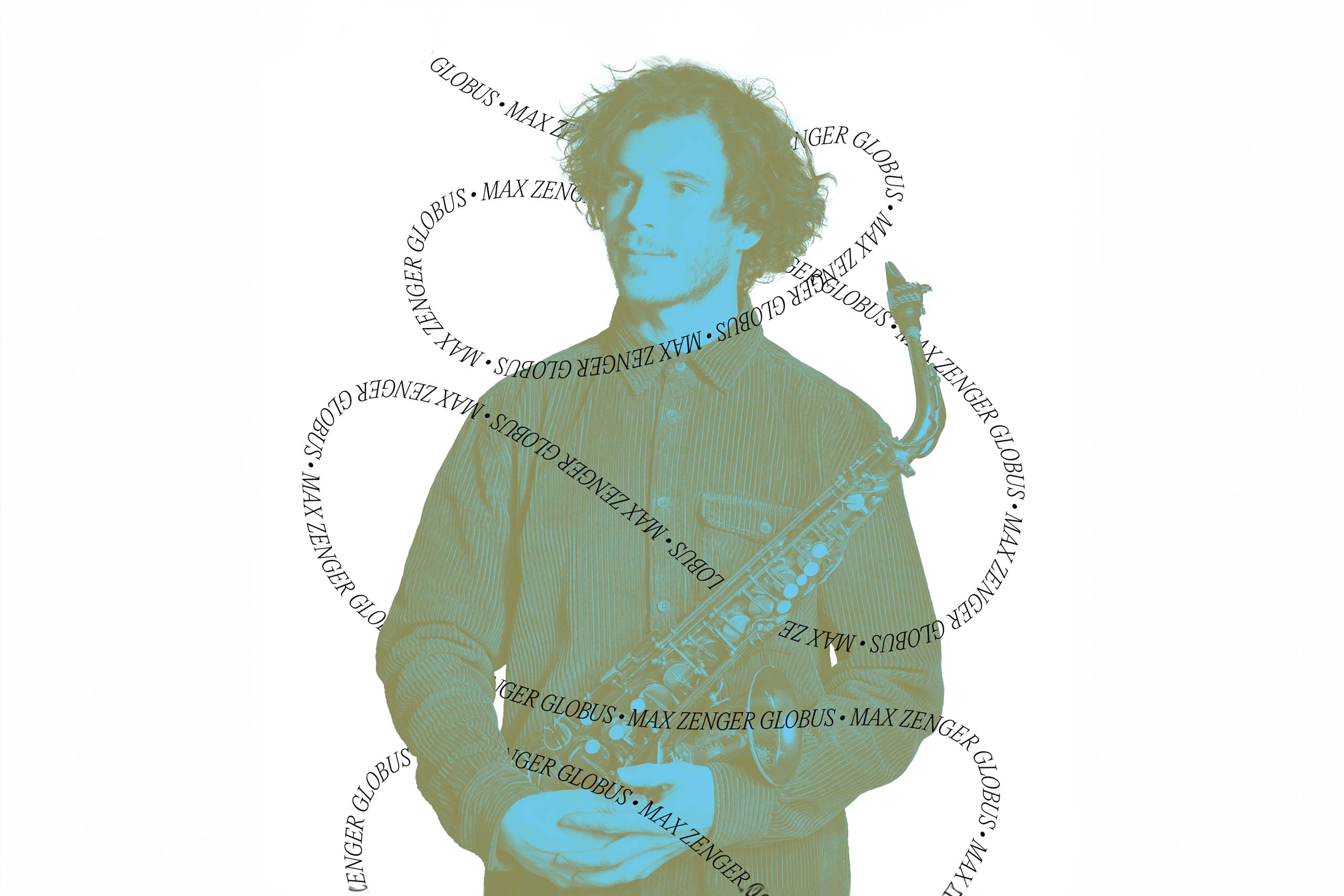 "Max Zenger Globusin Floresissa on klassista puhkua ja terävää särmää."
– Matti Komulainen, Turun Sanomat
As the creator of his own music, does saxophonist and composer Max Zenger (b. 1988) like larger than usual, XXL-sized enterprises? Without hearing him, you might get this impression at least on the basis of their names, as the first group he recorded with was Maxxxtet and the second was Globus, which is set to perform at the Tampere Jazz Happening for the first time. But not quite. The former is only a quartet and the latter only a quintet, even if both sound fuller and greater in terms of size – thanks above all to their distinctive composer and leader, who plays clarinet and flute in addition to saxophone.
Of his groups, Maxxxtet, which has released three records, is the better known, but Globus, established in 2015, is a year older and has also got off to more of a flying start. Already in the summer of 2018, they were picked number one in the band competition for young jazz musicians organised by the European Broadcasting Union (EBU), at a time when they had not yet even released their first album. Globus's keyboardist, Mikael Myrskog (b. 1988), received the prize for best soloist in the same contest.
On Globus's second album, Flores (2022), the second main soloist is, however, Kasperi Sarikoski (b. 1988), the wide-ranging trombonist of the UMO Helsinki Jazz Orchestra and who is now Zenger's official colleague. Zenger, who graduated with a Master's degree from the jazz department at the Sibelius Academy, was selected last spring as a permanent member of UMO Helsinki as well as the new Artistic Director for the Porvoo Jazz Festival, which is arranged each autumn.
Max Zenger – alto sax
Kasperi Sarikoski – trombone
Mikael Myrskog – keys
Juuso Rinta – bass
Anssi Tirkkonen – drums