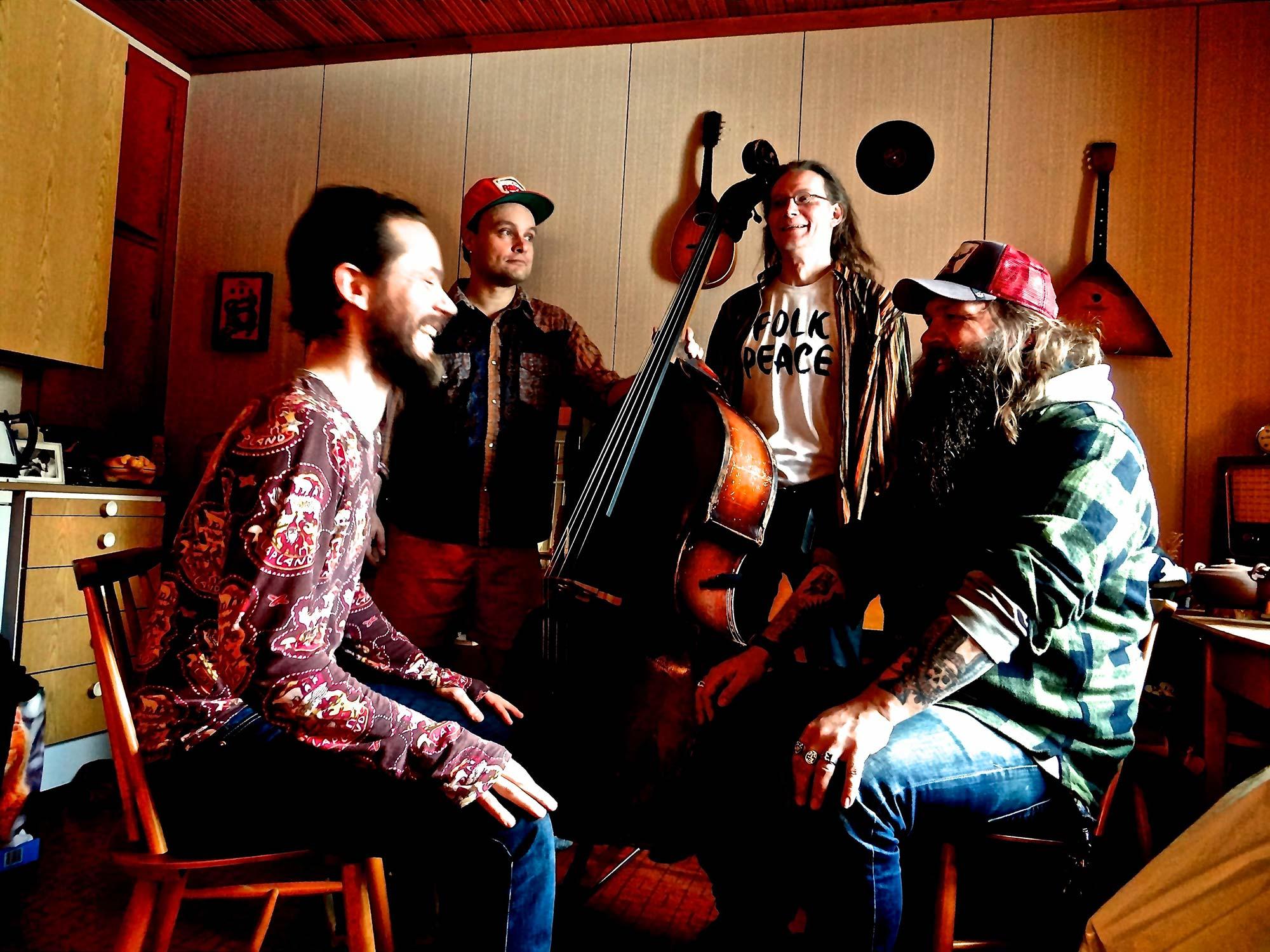 Guitarist and composer Matti Salo (b. 1982) has sufficient experience to "play as a freelancer almost everywhere and on many kinds of music", as he states himself. However, as an independent solo artist, Salo is just at the beginning of an exciting journey: his quartet released their debut album last year, and his trio in spring 2020. Salo's performance at the Tampere Jazz Happening is also his first, even though as a contemporary Tamperean, he cuts a familiar figure at least within the region, above all because of his numerous collaborations.
Matti Salo Quartet, which was formed in the fall 2017, is also from Tampere, since saxophonist Sami Sippola, double bassist Ville Rauhala, and drummer Janne Tuomi have played and recorded with numerous local ensembles for over fifteen years. Additionally, the three of them also make music under the name of Hot Heros, a folk music-inspired trio, which has released three albums to date.
Salo composed the majority of the program specifically for these musicians, taking into account their backgrounds and styles. "I wanted a lot of freefall expression on the record, but also disciplined playing, while interweaving between these two notions", says Salo, who grew up in Rovaniemi, attended the Oulu Conservatory, and graduated as a music pedagogue from the Oulu University of Applied Sciences.
A second ensemble, the Matti Salo Trio sees the guitarist joined by a bassist and drummer. Their music is calmer and more ballad-like. "In the Trio, I challenge myself with space and aim to incorporate patience and peacefulness into my expression", says Salo, adding that jazz and improvisation have always been important to him. As is experimentalism: "It is also important and a force that drives me forward. Of course, I am also motivated by a general musical expansion, stretching the vocabulary of my musical expression and sound world".
Matti Salo – guitar
Sami Sippola – saxophone
Ville Rauhala – bass
Janne Tuomi – drums