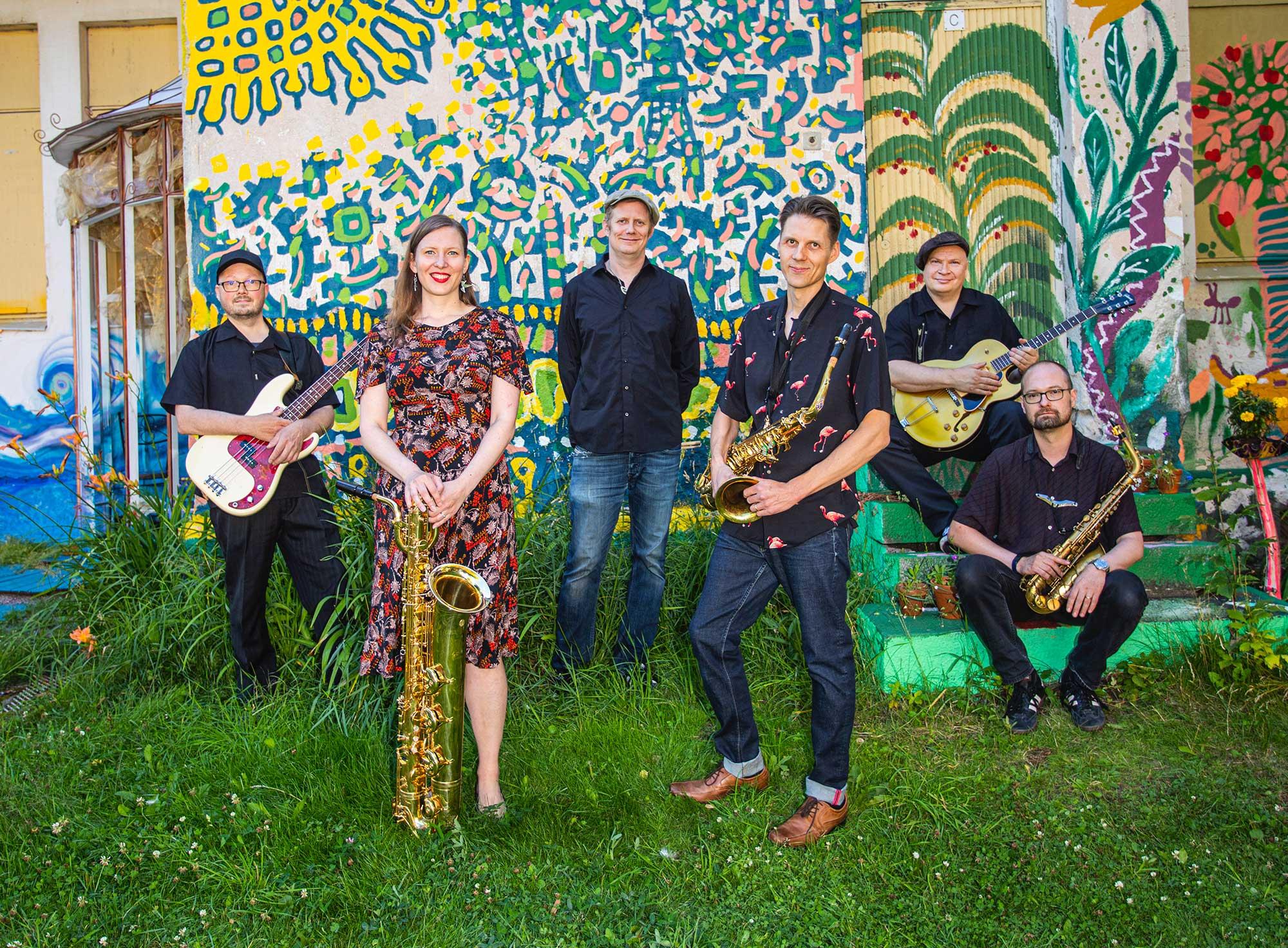 Saxophonist and clarinetist Masa Orpana (b. 1973) needs no introduction to those who listen to jazz and similar styles of rhythmic music, at least not in his home region of Tampere. In the past 30 years, Orpana has become known as a particularly versatile musician and a familiar figure through his work with numerous local ensembles. Moreover, he is a founding member of several bands that have enjoyed a long career, such as Olmarin Unioni, Rakka, and Jazzmuseo.
But what kind of rhythmic music inspires Orpana specifically as a saxophonist when he is leading his own ensemble? The four albums he has already recorded give a fair idea of what to expect. Orpana seems to prefer rockin' and swingin' rhythm & blues, which greatly characterises his debut album, Honky Tonk Man (2005).
Performing at the Tampere Jazz Festival for the first time, Masa Orpana Honk, founded in 2012, is still at the heart of this lush, pleasantly grooving, and "honking" style, as the name of the ensemble makes clear. Moreover, this concert offers a small surprise even to audiences already familiar with Orpana, because the recently expanded ensemble will include two other saxophonists as well – and the music is probably going to sound just as full-bodied live as it does on the album. 
Jonni Seppälä − guitar, vocals
Masa Orpana – tenor saxophone
Tuomas Heinonen – alto saxophone
Aino Heikkonen – baritone saxophone
Ville Vallila − bass
Juppo Paavola − drums