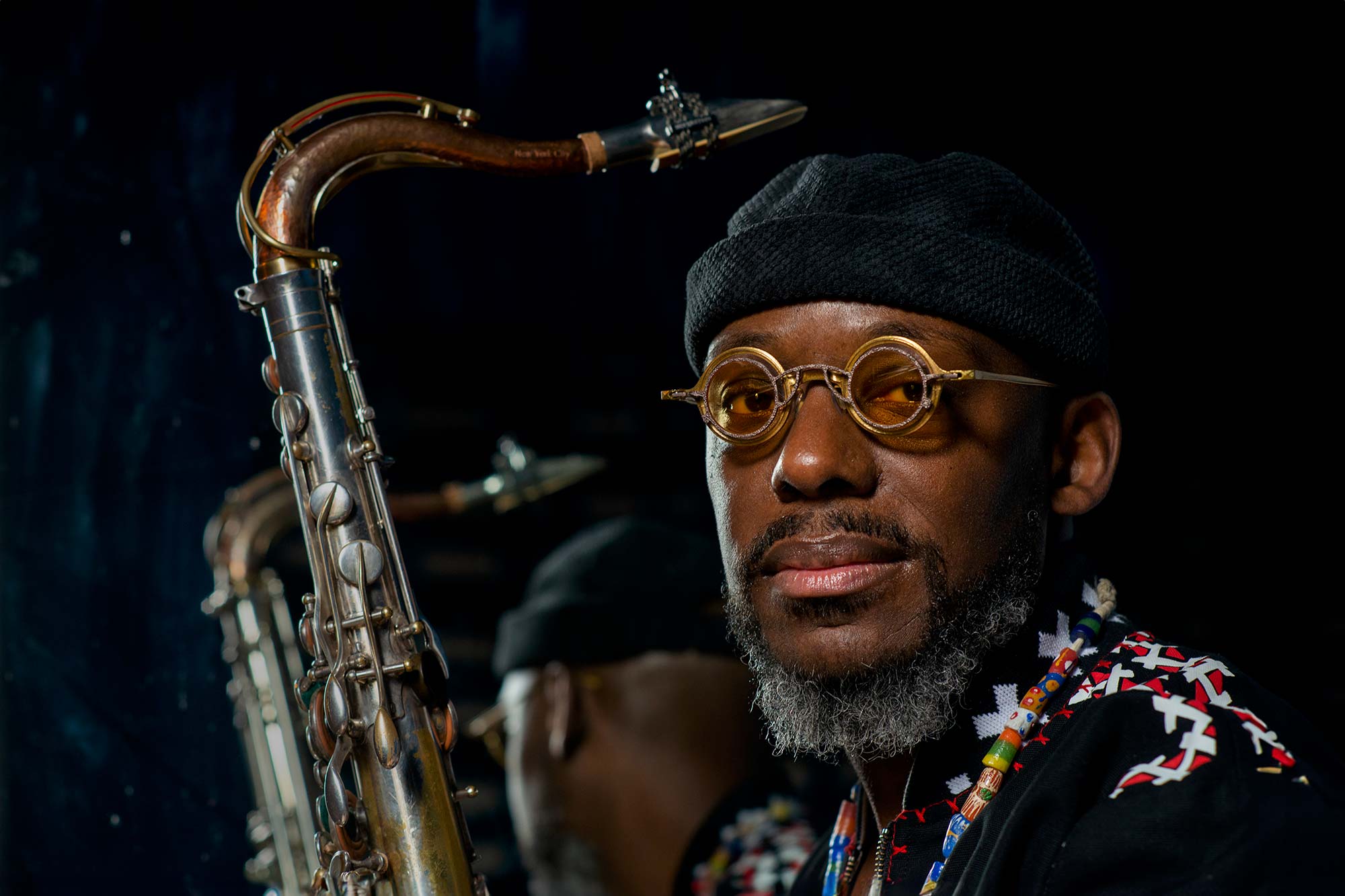 Marcus Strickland Twi-Life
"This new outing from Twi-Life (…) is better than Kamasi Washington's – or most of the other – 'spiritual jazz' of the last ten years."
– Will Layman, PopMatters.
Twenty years ago, saxophonist and composer Marcus Strickland (b. 1979) came up with a pun-like name for his band which seems to be surprisingly versatile. Above all, "Twi-Life" naturally refers in English to that time of day (twilight), when "the sun is somewhat below the horizon, but the darkness has not yet begun or has already ended". However, its Finnish counterpart, which is also used as an adjective (hämärä), loses this clever double meaning – not to mention "twi-life", perhaps invented by Strickland himself, in which the phenomenon of nature has changed to the phenomenon of life.
But what then does the term "twi-life" actually refer to? Perhaps simply to the fact that in his own jazz-based rhythm music, the boundaries of genres are blurred and that they are deliberately unclear. Born and raised in Miami, 44-year-old Strickland nevertheless belongs to the generation that could not avoid hearing hip hop and being influenced by the "DJ culture".
This is fairly evident particularly on the Twi-Life band's three most recent albums, of which the first (Nihil Novi, 2016) was produced by songwriter/bassist Meshell Ndegeocello and released by Blue Note. On the next Twi-Life record (People of the Sun, 2018), Strickland blurred the starting point even more and has now progressed to his third – but in a more focused way.
The Universe's Wildest Dream, released in January 2023 and recorded by Strickland's own standard quartet, is an Afro-futuristic thematic album with concern over the global situation at its heart and, of course, more specifically climate change and sustainable development.
With the bass clarinet adding its own touch of cool, Marcus Strickland clarifies his starting point in the album's opening song, Prayer: "We are the aliens, Earth is the spaceship, Mother Nature is the technology".