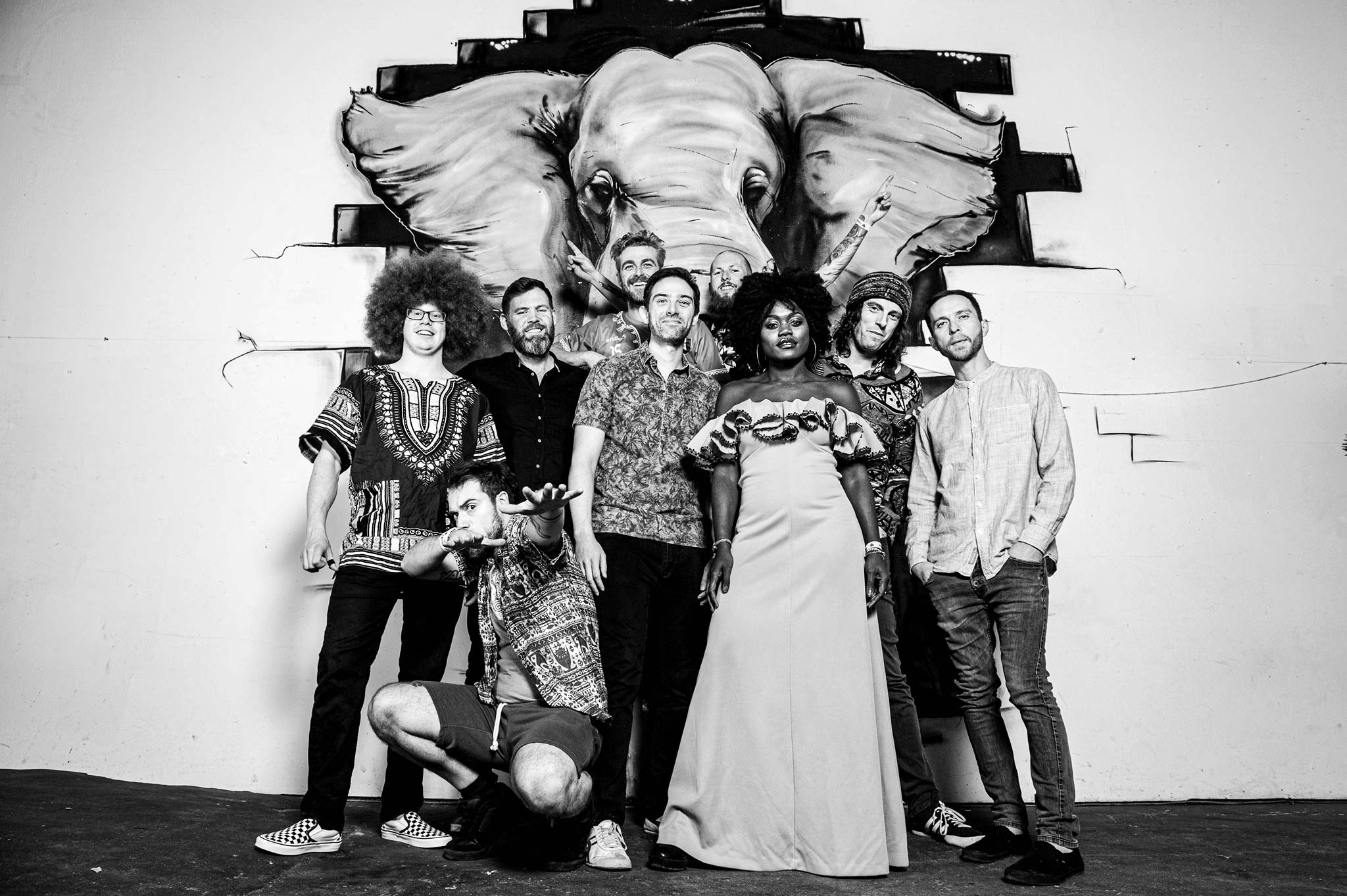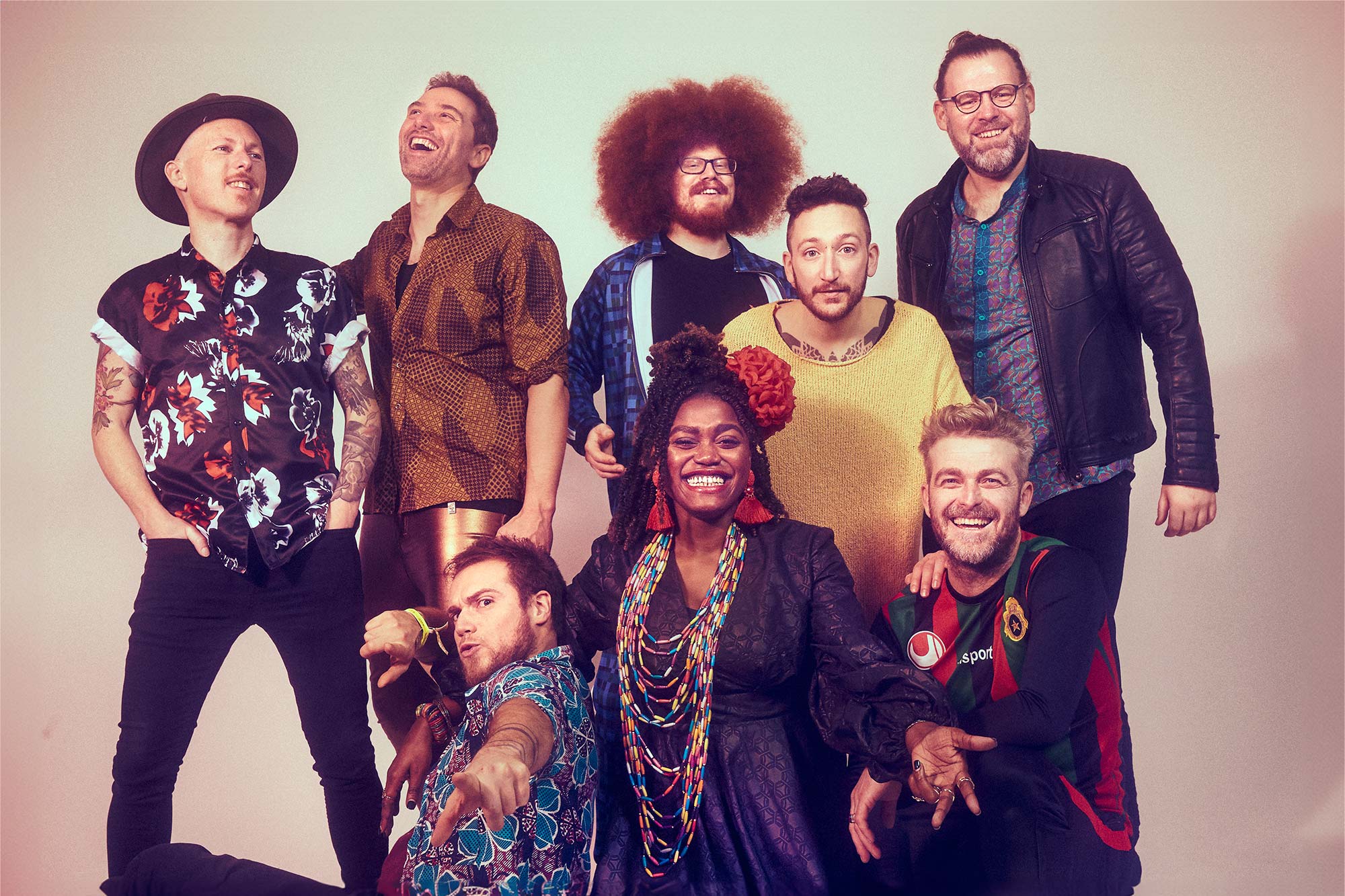 London Afrobeat Collective
"Euka's vocal power is matched by that of the instrumentalists; this is a mighty band of musicians."
– Bruce Lindsay, All About Jazz
Afrobeats is now the common name for modern West African pop music and, at times, even more widely, the Western pop music influenced by the same. It is thus a rather loose concept that already embraces a whole range of new styles. But without the plural "s" at the end, there is no longer any need to really explain it that much. Afrobeat in the singular was the new urban, hard-hitting stylistic combination that Nigerian Fela Anikulapo Kuti began to develop in the turbulent late 1960s with jazz drummer Tony Allen – after returning to Lagos from London after his university years.
As can be deduced from the name, the musicians making up the eight-strong London Afrobeat Collective are devoted to Afrobeat, and for the most part still in its most original familiar style, with little renewal in the mix. However, fortunately the hypnotic Afrobeat that half-forcefully seduces you to dance is not "just music" for this collective, which has been influential for twenty years. For them, Afrobeat is just as much an instrument of social influence as it was for Kuti, a pan-African dissident and trumpeter of truth, who sang, spoke and faced many difficulties.
London Afrobeat Collective are, however, distinguished by one crucial thing compared to the past: the lead singer is now a woman and the textual point of view is partly also that of a woman and openly feminist. On the ensemble's previous album (Food Chain, 2015), the singer was Funke Adeleke, whereas on their latest album (Humans, 2019), the vocalist for their third work is Juanita Euka. She is the child of a diplomatic family born in the Democratic Republic of Congo and raised in Argentina, for whom music is partly something of a family obligation. Juanita Euka's uncle was world-famous singer and guitarist Franco Luambo, whose leading rumba band OK Jazz/TPOK Jazz made around one hundred albums. So far, Euka has made only one, released about one and a half years ago – Mabanzo (2022).
PHOTOS © London Afrobeat Collective
Juanita Euka – vocals
Alex Farrell – rhythm guitar
Alex Szyjanowicz – lead guitar
Luigi Casanova – bass
Giuliano Osella – drums
Klibens Michelet – baritone sax
Andy Watts – trumpet
Richie Sweet – percussion