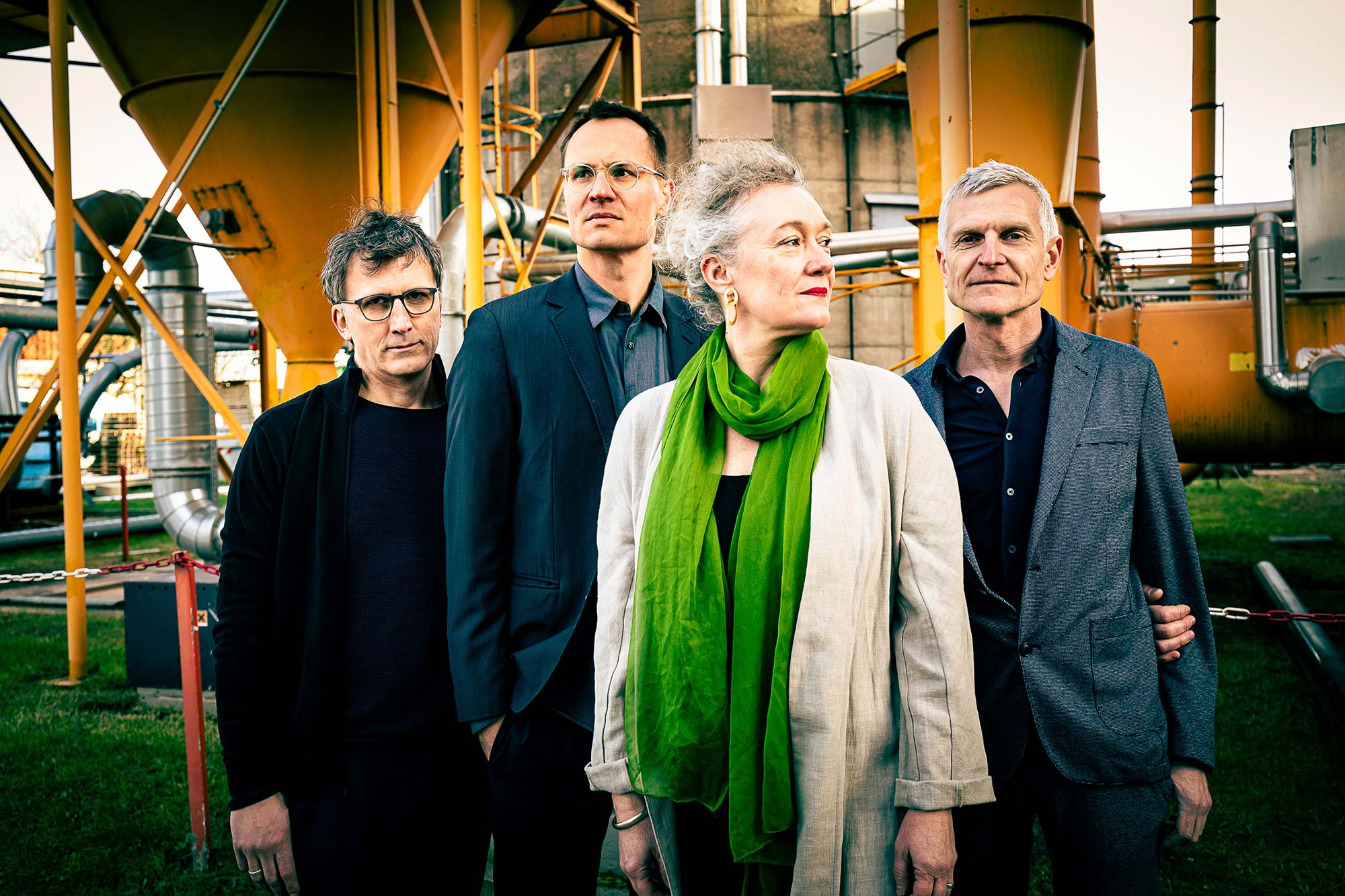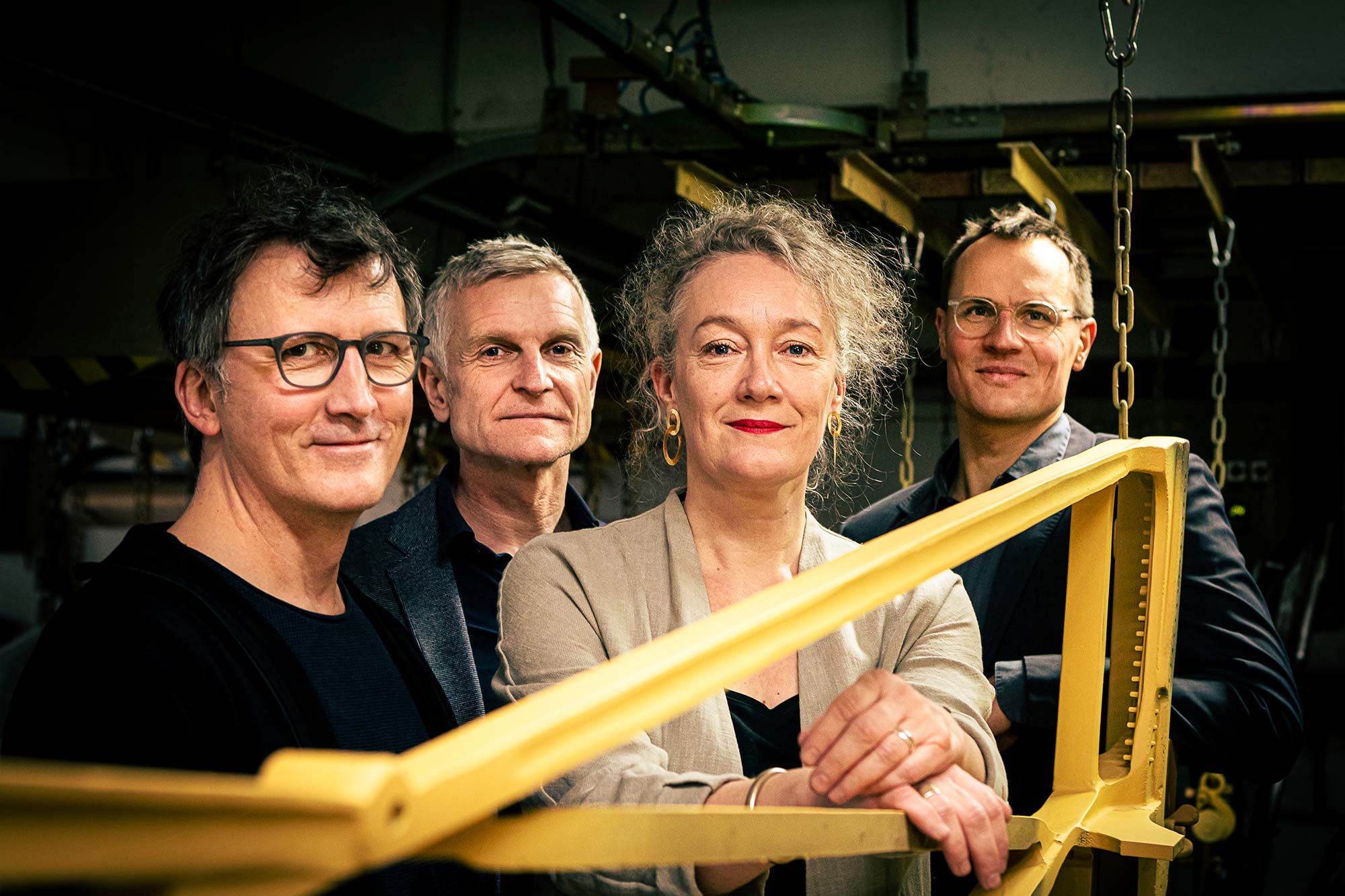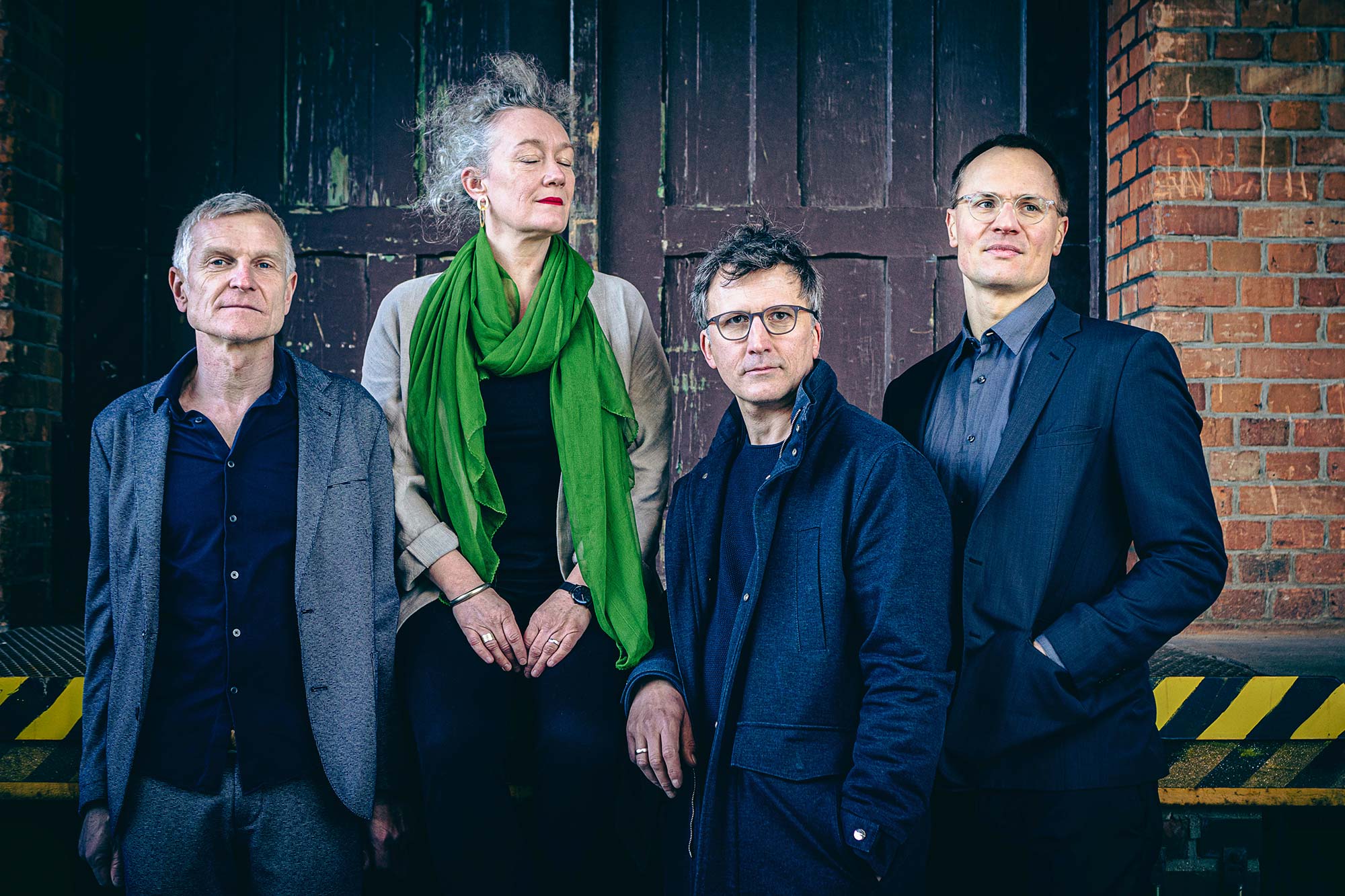 "This is music that pushes forward in sophisticated, subtle but always with creative ingenuity."
The quartet of pianist and composer Julia Hülsmann (b. 1968) plays about the best jazz available in Germany today, if a large and distinguished panel of experts can be trusted at all. The quartet's previous album Not Far From Here was voted Best German Jazz Album in 2021, and this year in April the Julia Hülsmann Quartet was one of three finalists in the same competition (the German Jazz Prize) as the best German jazz ensemble of the year. 
However, Hülsmann has only been heard live in Finland once before, with her trio, which has been active since 2002. This is also at the heart of the Berlin quartet coming to Tampere, as the double bassist and drummer are still the same: Marc Muellbauer (b. 1967) and Heinrich Köbberling (b. 1968). Tenor saxophonist Uli Kempendorff (b. 1981) only joined the tight-knit group for their previous award-winning album, opening the door to a slightly grittier overall sound, which was perfected in the quartet's latest release The Next Door (2022).
Of course, the international visibility of Hülsmann and her ensembles has been enhanced by the fact that, for the past 15 years, they have had the support of a record company that can hardly be bettered: ECM, headed by producer Manfred Eicher.  But the early days of the career of Hülsmann who studied jazz piano in Berlin did not augur well for a collaboration with Eicher, as her first three albums featured a lead vocalist. The first, Scattering Poems (2003), was mainly based on poems by E.E. Cummings and the second, Come Closer (2004), was a collection of songs by her early inspiration, Randy Newman.
There are no singers on Hülsmann's albums anymore, but the singing still comes through – sometimes literally. The only cover version on the quartet's previous album was This Is Not America (1985), recorded by David Bowie and the Pat Metheny Group, and the latest album has a free-spirited interpretation of Prince and Wendy & Lisa's ballad Sometimes It Snows in April (1986). It also goes back to the teenage years of Julia Hülsmann who grew up in Bonn – a time when she wanted to switch from classical music to pop music altogether.
Julia Hülsmann – piano
Uli Kempendorff – tenor sax
Marc Muellbauer – double bass
Heinrich Köbberling – drums