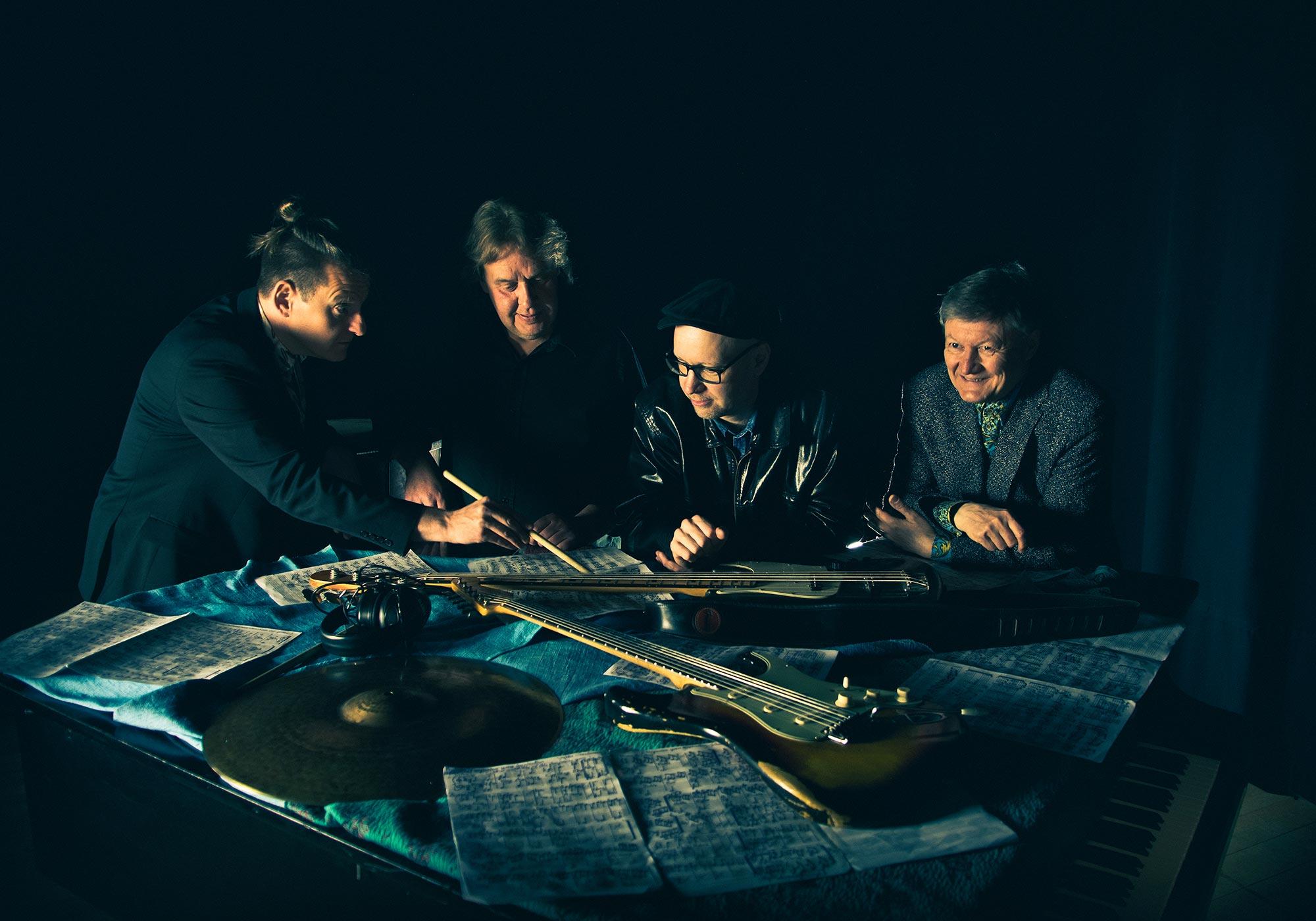 Jukka Gustavson Prognosis
Singer, songwriter, and keyboardist Jukka Gustavson (b. 1951) recorded his first ever composition in October 1969, when he turned 18. The four-minute-long Luulosairas ["Hypochondriac"] (1969) was in fact the breakout hit of the group Wigwam, and later became a classic in the history of Finnish rock. And this was at a time when the very concept of "Finnish rock" didn't even exist.
Luulosairas, which illustrates Gustavson's well-versed intellect, is significant also in that it reflects the deep thinker of his later albums – that is, if we assume that the first-person narrator of the lyrics was indeed a young Gustavson himself. "We have reached close to the highest spiritual ascent of a human / Where we knew absolutely deeply, that we know nothing", intoned the singer on Luulosairas, with all the existential uncertainty that invariably assails a high-school youth.
Fifty years later, the same big questions are still intriguing the eternal truth-seeker Gustavson, who undoubtedly strives to make the world a better place. "We must change / There is no other way / To try and stop / The climate change", he sings on his fifteenth album, which was released last year and in which he takes a stance on racism, poverty, and unemployment – to mention just a few of the themes.
The title of the album, Prognosis, for which Gustavson wrote all the music and lyrics, deftly evokes a double meaning by intimating that the best music is the kind of progressive rock with the long traditions that have secured Gustavson a place in the Finnish rock hall of fame. The Pakkahuone concert is his first performance at the Tampere Jazz Happening in which he leads his own orchestra, playing his own music, even though it is not his first ever appearance at the festival.
Jukka Gustavson – vocals, organ, keyboards
Jari "Heinä" Nieminen – guitars
Janne Rajala – bass
Thomas Törnroos – drums