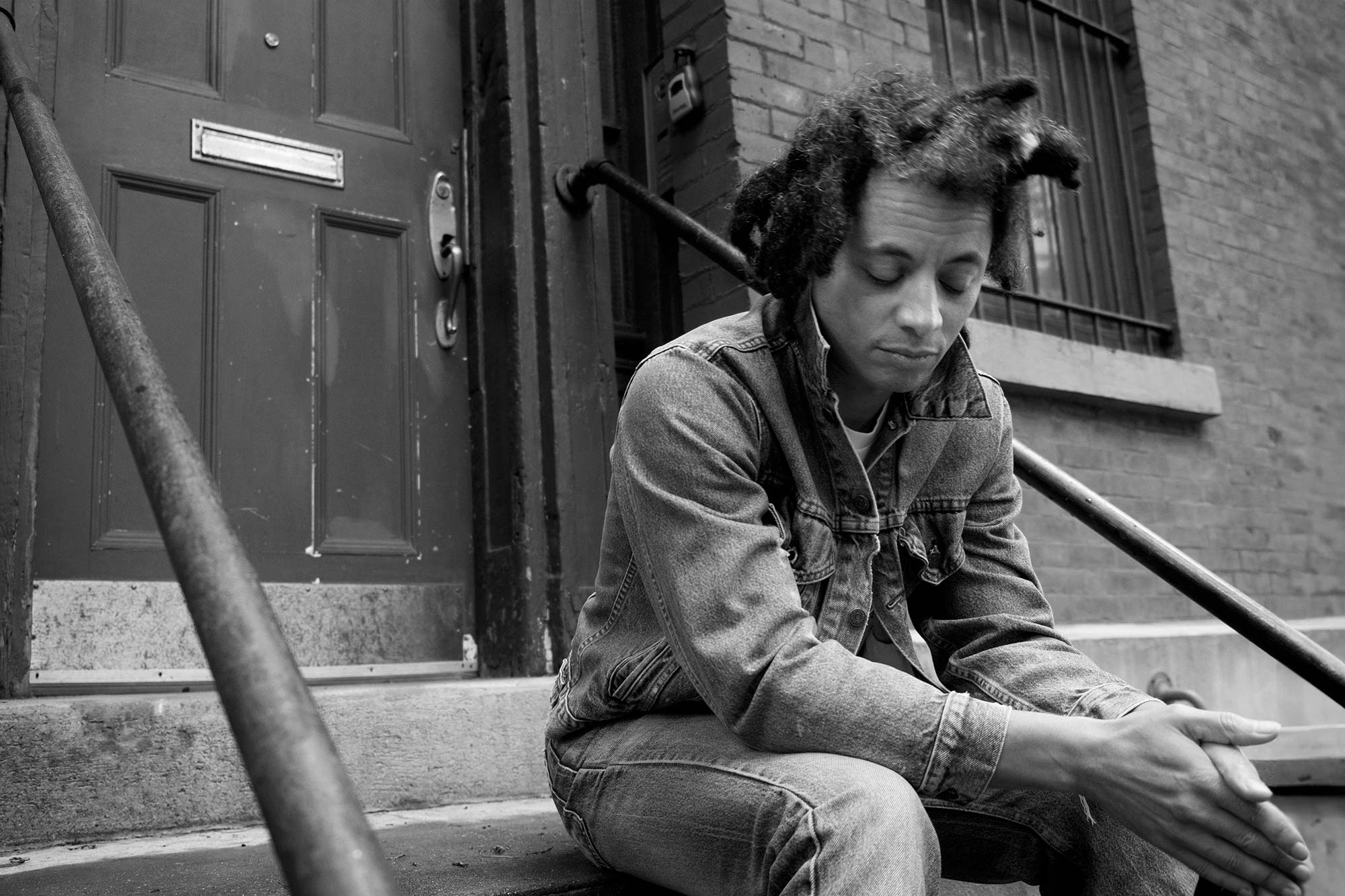 "James' interpretation and arrangement of Badu's songs seem a perfect match to the talent he employed, as does his delicate phrasing."
– Preston Frazer, Something Else!
"Ya dig?" asked singer and songwriter José James, who appeared on saxophonist Timo Lassy's second album in spring 2009 in a song of the same name, composed and written by himself. The response from listeners seemed to be positive, even encouraging. Yes, we dug him almost immediately, even though José James (b. 1978), touted as the most promising jazz vocalist of the new hipster era, was still mostly an enigma as an artist, a newcomer who had just released his debut album (The Dreamer, 2008) the previous year.
Now, almost 15 years later, there are many more good reasons to dig him. And it doesn't hurt any more that, on later recordings, James has consciously distanced himself from both the hallmark of the jazz singer and the images it conjures up. He did so successfully on his second Blue Note tribute album (Lean On Me, 2018), where he interpreted songs by songwriter and soul singer Bill Withers.
James' eleventh studio album On & On, released in January 2023, is essentially part of the same continuum, as all the songs are genre hybrids recorded by singer-songwriter Erykah Badu. But José James, who grew up in Minneapolis and is seven years younger than Badu, is roughly of the same hip-hop generation and one of those whose interest in jazz was sparked by jazz artists trying out for hip-hop records. 
Despite their being contemporaries, interpreting Badu's songs was still no easy task for James as he had to 'challenge himself', in his own words. How can a man empathise with lyrics written by a woman from her own point of view and, above all, for herself – or is there such a big difference in the core experience after all? According to James, his interpretation was helped – and still is, of course, in concerts – by the fact that his single mother raised him as a feminist, and a reference to one of his musical role models can also be seen on the cover of On & On, a compilation of Badu's songs. In it, James poses in the same position as pianist, harpist and composer Alice Coltrane on the cover of her album Journey In Satchidananda (1971). And, thoughtfully, the cover of On & On now features in equally large letters saxophonists Diana Dzhabbar and Ebban Dorsey, both women in their twenties and members of his current band. 
José James – vocals
Big Yuki – keys
Yves Fernandez – bass
Jharis Yokley – drums
Diana Dzhabbar – sax, vocals
Ebban Dorsey – sax, vocals