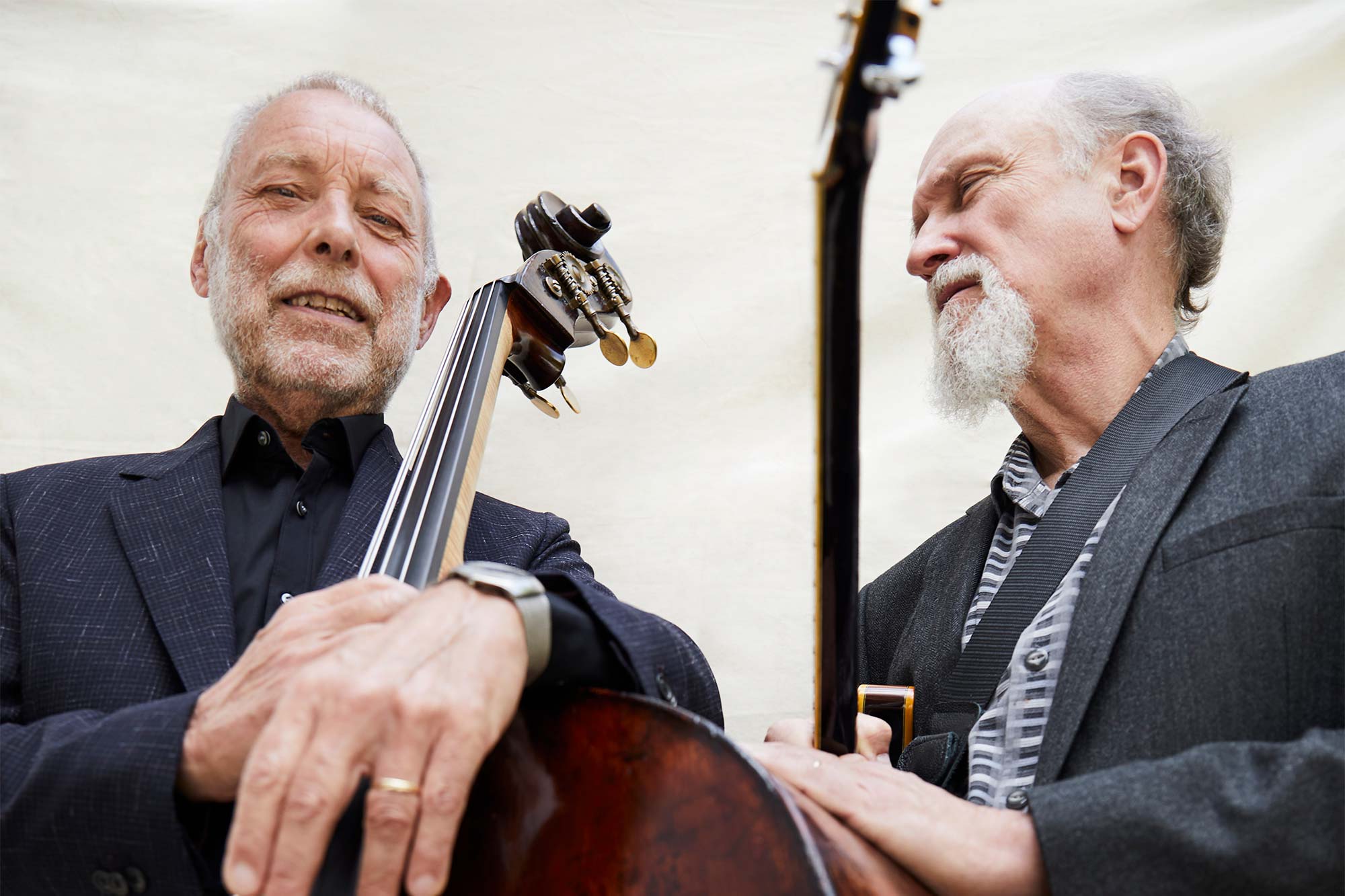 John Scofield & Dave Holland
"However, beyond any shadow of a doubt the most well-known artist who unites Scofield and Holland is the larger-than-life icon, Miles Davis. Both musicians played in Davis' ensembles, although in different decades, and got a taste of true jazz super-stardom."
Guitarist John Scofield (b. 1951) and double bassist Dave Holland (b. 1946) have visited Finland on many occasions. The former has performed with different ensembles in Finnish jazz events for at least fifteen times, and the latter only just a little fewer – even though, at the Tampere Jazz Happening Holland has performed more than Scofield in fact.
Scofield, who has been releasing his own albums during six decades and celebrates an even-numbered birthday this December, shares a long history with Holland, who is five years his senior. Their collaborations include recordings with, for instance, the ensembles of Herbie Hancock, tenor saxophonist Joe Henderson and drummer Roy Haynes. However, beyond any shadow of a doubt the most well-known artist who unites Scofield and Holland is the larger-than-life icon, Miles Davis. Both musicians played in Davis' ensembles, although in different decades, and got a taste of true jazz super-stardom.
The ensembles led by Scofield and Holland together, however, included previously only one, the super-quartet ScoLoHoFo and its only album Oh! (2003). It remains to be seen and heard whether their first duo concert will also evoke shouts of Oh! – and whether their Tampere Jazz Happening performance will lead to something further. Their tour, which includes fifteen concerts and begins from Luxembourg in mid-October, is nevertheless their first one in Europe – an indeed their duo's first anywhere, even with the delay. The tour was meant to happen already in autumn 2020 and also stop by Finland, but it had to be completely cancelled due to the Covid-19 pandemic.
According to the advance information, this tour's program includes Scofield's and Holland's own old compositions and some jazz standards. The duo's first performances in New York's Blue Note also included the song Yesterdays (1933). Is this what their encounter will be about: reminiscing about the possibly good old days?
John Scofield – guitar
Dave Holland – double bass