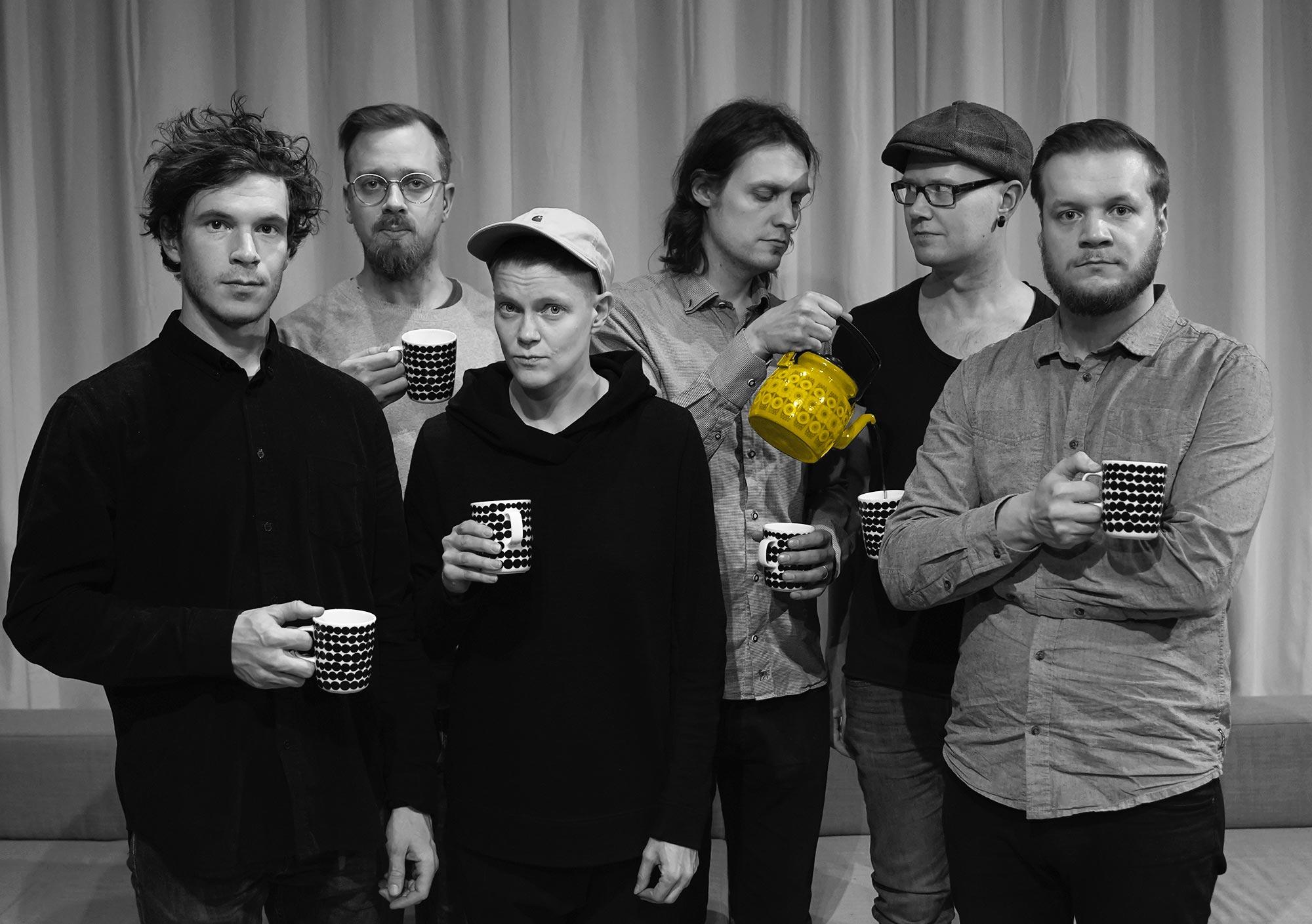 Joakim Berghäll Dark Roast 006
"He's a master of all the reeds."
In August of this year, writers at the American magazine Downbeat chose Linda Fredriksson and Mikko Innanen as some of the most promising baritone saxophonists at the magazine's annual international critics' poll – this is already the fifth consecutive year that these two have been selected! Maybe Finland has gradually grown into something of a haven for baritone saxophonists, considering that Timo Lassy was also included in the same Downbeat category ("Rising stars") three times during those same years – even though he doesn't even play the baritone very often during his public performances.
And who might be the next Finn to be a Rising Star of the baritone saxophone? Perhaps Joakim Berghäll (b. 1980), a versatile and multi-talented musician, whose expressive music stretches across a multitude of rhythmic styles. Berghäll enjoys the thick and "dark roasted" sound of the baritone saxophone – which is now his main instrument – so much that he has invited two other baritone specialists to join his brand new sextet.  And just like Berghäll, they – Linda Fredriksson and Max Zenger – both play the bass clarinet, as well.
"Arranging for three reed instruments that share the same pitch range has of course required a lot of dedication, however, we have very compatible and unique enough sounds as musicians", says Berghäll regarding his ensemble, which has only performed once before this year's Jazz Happening. Therefore, their style still remains a bit of a mystery: "I started off writing modern jazz, however the end result also includes touches of contemporary music and indie rock, and of course free improvisation".
Joakim Berghäll – baritone saxophone, bass clarinet
Linda Fredriksson – baritone saxophone, bass clarinet
Max Zenger − bari baritone saxophone, bass clarinet
Jere Haakana – electric guitar
Jori Huhtala – electric bass
Tuomas Timonen – drums