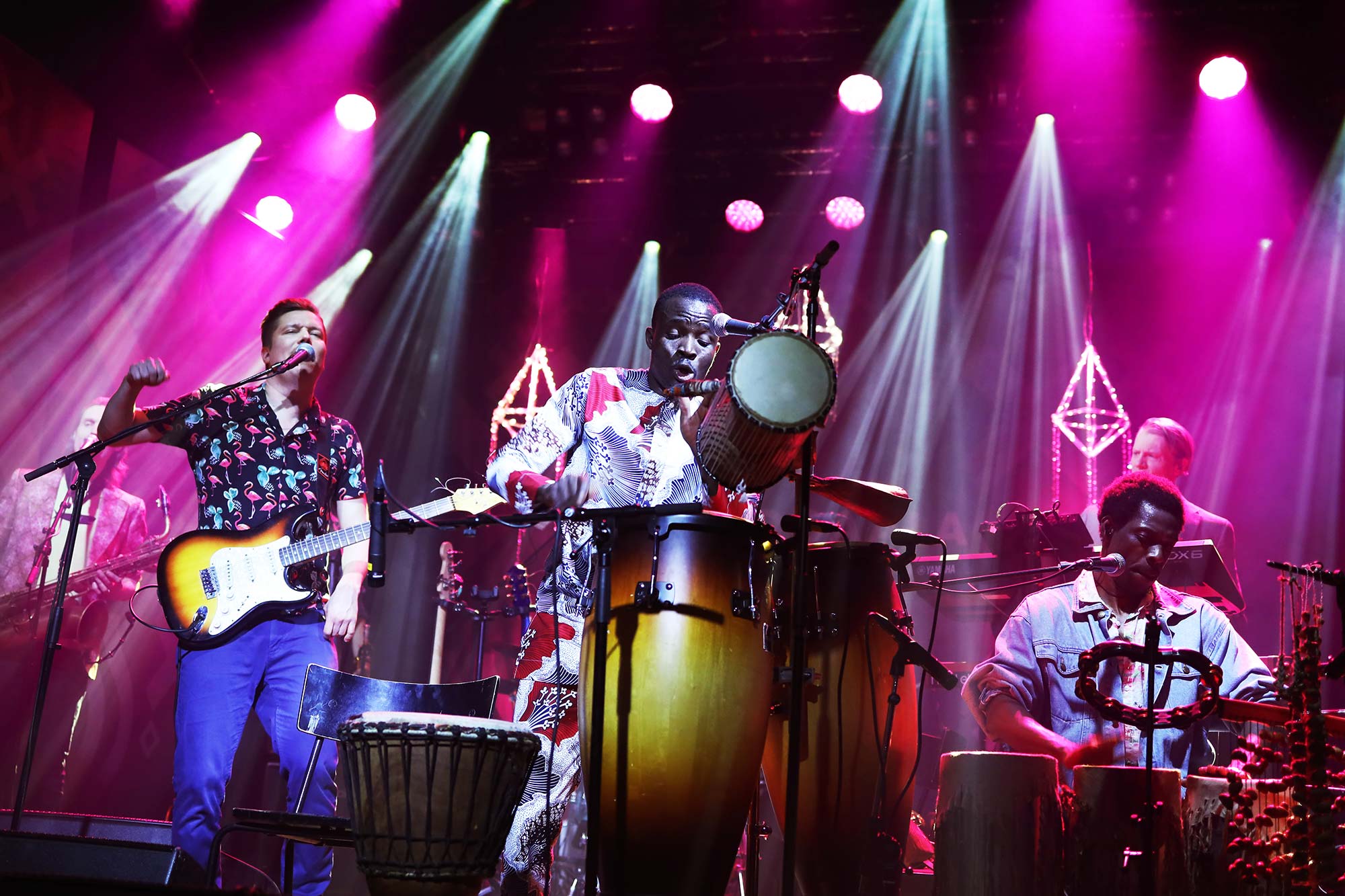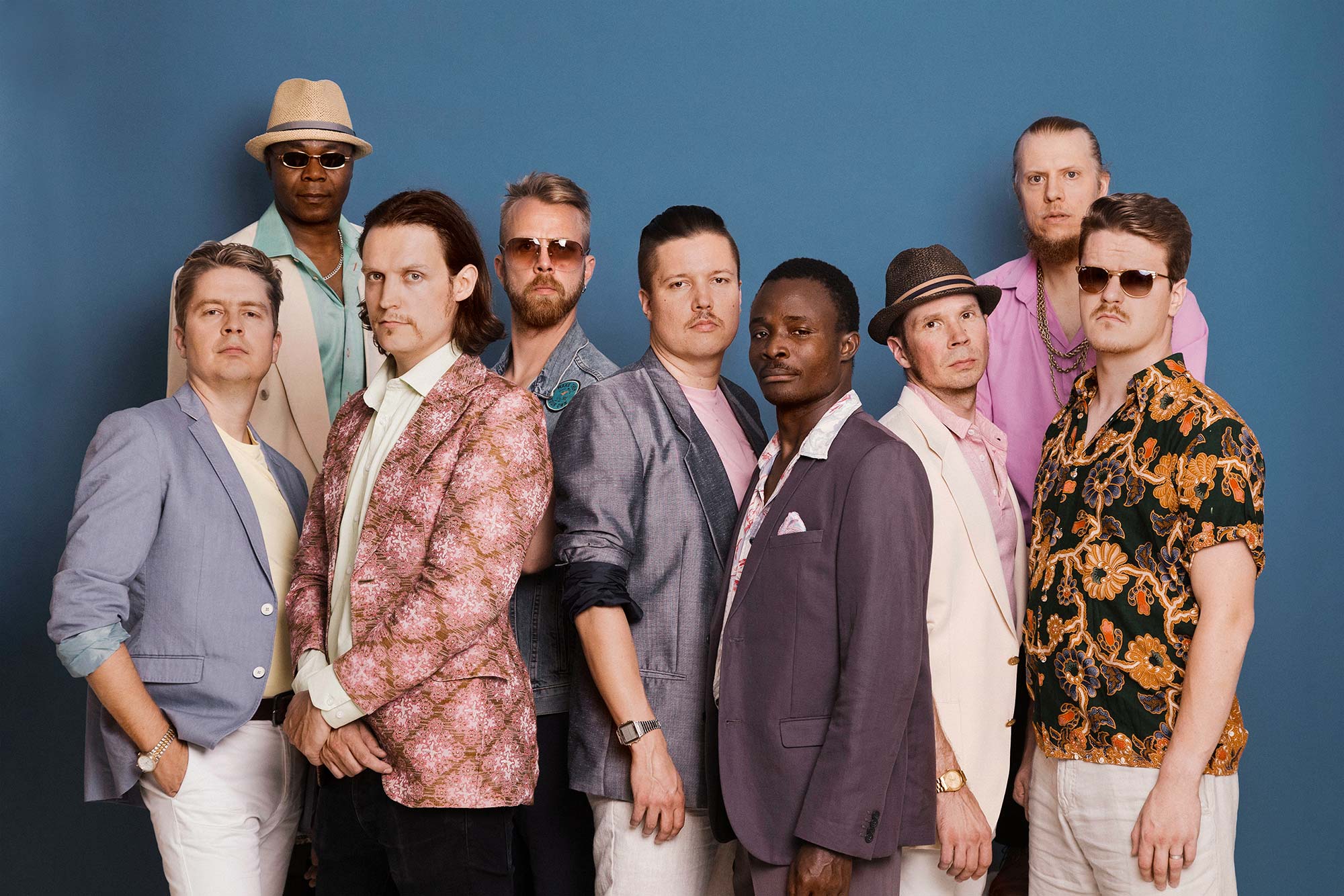 Helsinki-Cotonou Ensemble
" A decade into their career, Finnish-African jazz-funk band Helsinki-Cotonou Ensemble has come up with its fifth and strongest album." 
The Villa Karo cultural centre and artist residency, located in the small West African country Benin, has been striving to "build a bridge between Finnish and African artists, researchers and cultural figures" for over twenty years now – as phrased on their website.
One of the residency's most renowned, or in any case most resounding examples is the eight-piece Helsinki-Cotonou Ensemble, which was instigated by guitarist Janne Halonen, bassist Sampo Riskilä and drummer Juha Räsänen in the home village of Villa Karo, Grand Popo, in early 2012. The same long-prepared pilgrimage also yielded the group's first album, the finishing touches of which were added in Finland, Beaucoup de Piment (2013), "Lots of chili". Vocalist, composer and percussionist Noël Saïzonou was the central Beninese musician on the record, and as one of the four founders of Helsinki-Cotonou Ensemble, he is to this day the main musical partner of Halonen.
The reception of Helsinki-Cotonou Ensemble's debut album was at least in part facilitated by the story of its unusual origins, perhaps also by that of the bridge-building, borderless nature of rhythm musics. But the story got better – and the experience the group gained with performances leading up to the release of their second album expanded their musical vision to the point that Fire, Sweat & Pastis (2013) certainly earned its name. Instead of chili, the sweat was induced by dancing, and the album was selected Folk Music Album of the year in Finland.
Fusing afrobeat, funk, jazz and beyond, Helsinki-Cotonou Ensemble has released four studio albums thus far, with the latest release in May last year. The newest album features the most recent member to join the ensemble, Tanzanian percussionist and vocalist Kasheshi Makena.
PHOTOS © Maarit Kytöharju & Eetu Linnankivi
Noël Saïzonou – lead vocals, percussion
Janne Halonen – guitars, vocals
Sampo Riskilä – bass, vocals
Juha Räsänen – drums, vocals
Mikko Pettinen – trumpet, vocals
Joakim Berghäll – saxophone, vocals
Kasheshi Makena – percussion, vocals
Jari Kanninen – keyboards