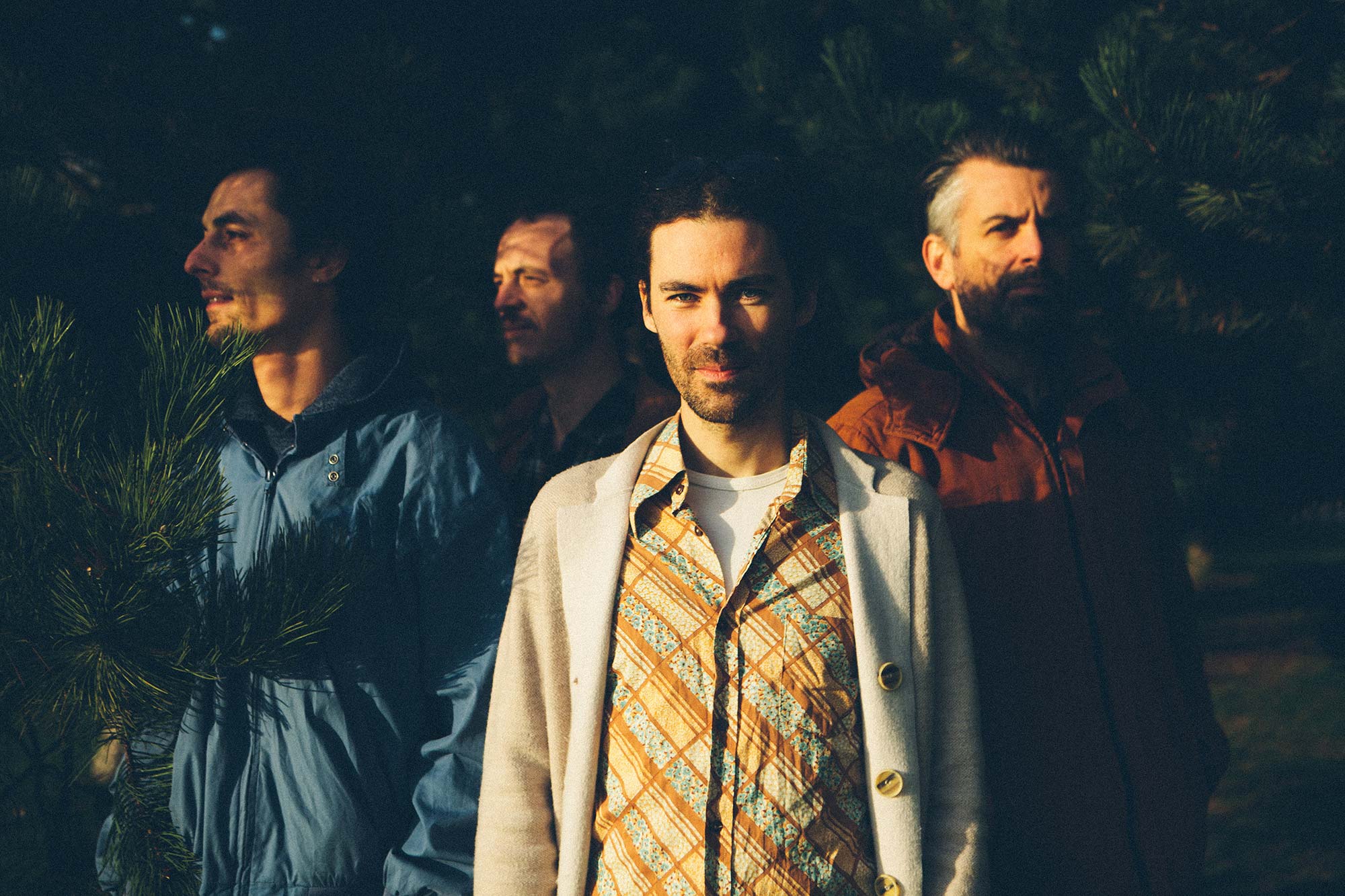 BE | Spotlight on Belgium
"Vanaf de eerste seconde is het hek dan ook van de dam met een stevige drive en een sax en gitaar die in unisono vooral vooruit willen. En de revolutie is duidelijk mondiaal."
– Jordi De Beule, Jazz & Mo'
Which Belgian cultural exports are most widely known here at the edge of the North? Probably at least the blue Smurfs, the quiff-haired Tintin, and commissaire Maigret – not to forget private detective Hercule Poirot and his "little gray brain cells one must rely on", even though Poirot is the work of fiction by a British writer. In jazz, the most well-known Belgians are notably icons of the past eras: guitarists Django Reinhardt and Toots Thielemans . . . and in his own way, the greatest of the greats, Adolphe Sax who in the 1840s invented the saxophone. There are maybe no others to mention, unless we consider perhaps the contemporary and influential electric guitarist Philip Catherine. Or might there still be more?
Maybe so. On Thursday evening, Klubi venue's spotlights will be focused on three modern Belgian ensembles which Juhamatti Kauppinen, the artistic director of the Tampere Jazz Happening, has selected for the already traditional opening concert evening of the entire festival, titled Spotlight. In addition to these performances, the Sunday evening final concert will feature a fourth Belgian ensemble that has already gained some international glory: the piano trio De Beren Gieren.
However, this time only one of these four ensembles includes Adolphe Sax's iconic invention, the saxophone, which is so centrally weaved into the past and present eras of jazz. But this absence is made up by the fact that Echoes of Zoo, who released their debut album in spring 2021 and will open the Spotlight concert evening, has raised the saxophone into a relatively central musical role, as a sort of a human-voiced narrator in the quartet.
Or more like a kind of an animal-voiced narrator, seeing that Nathan Daems (b. 1983), the composer of the music on the album Breakout, interprets as a tenor saxophonist the voices of captured and exploited animals that take back their freedom. This revolution of animals – which includes for instance a monkey, a mouse, an ox, and a panther – fits well with the rationale that music is metaphorical, multicultural, and electrifying.
Photos © Grégoire Verbeke
Nathan Daems – sax, percussion
Bart Vervaeck – electric guitar
Lieven Van Pée – electric bass
Falk Schrauwen – drums