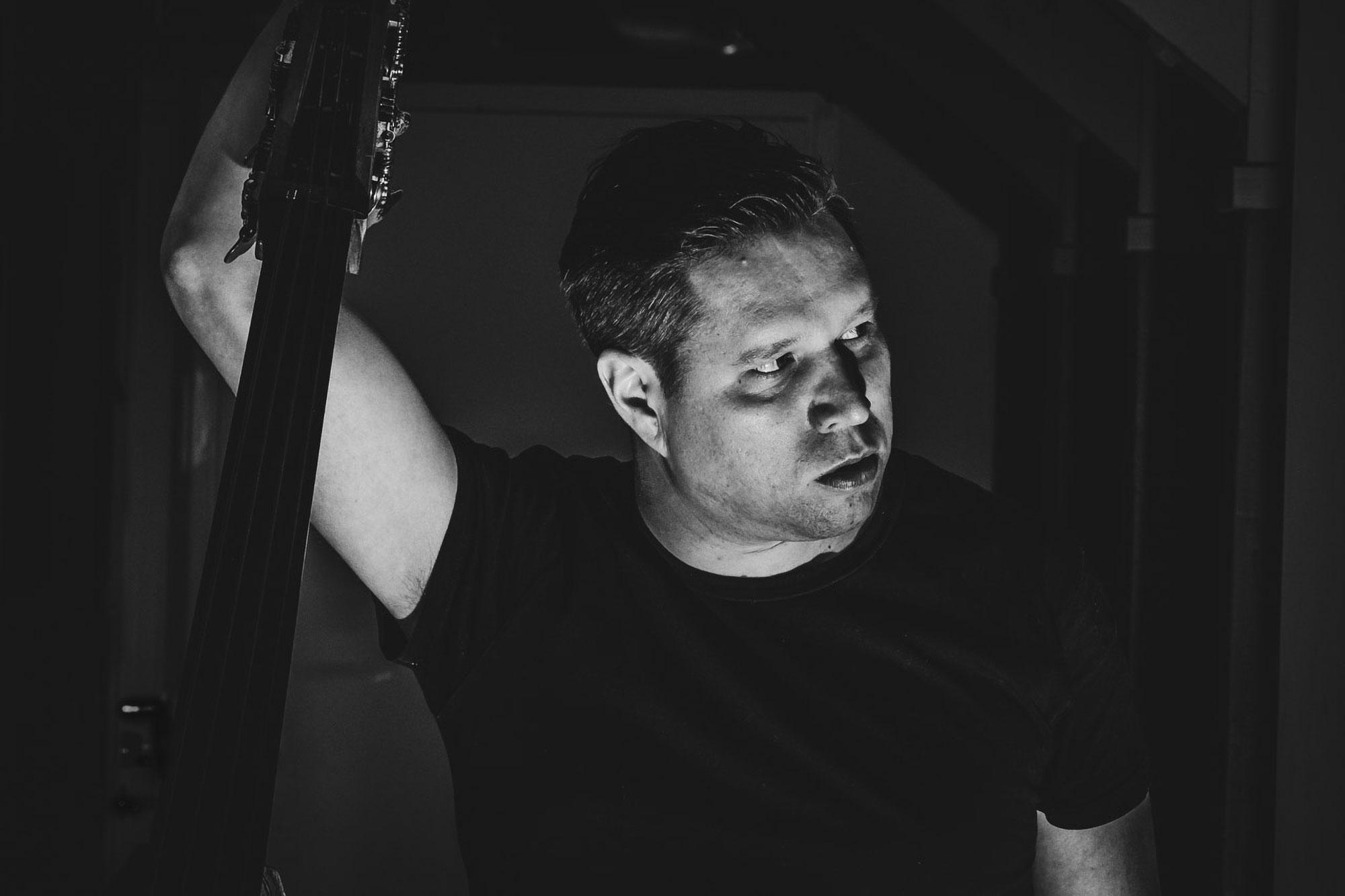 Antti Lötjönen Quintet East
"…a prime mover in the current renaissance of Finnish jazz … Lötjönen's short but bountiful debut has been a joy from first to last." 
– Fred Grand, Jazz Journal
Antti Lötjönen (b. 1980), who has played on approximately one hundred albums, is these days Finland's most prolific jazz bassist, and from his generation of musicians probably the one who has performed most often at the Tampere Jazz Happening. Since 2004, Lötjönen has played at least fifteen concerts at the festival, including performances with Jukka Eskola, Timo Lassy, and Aki Rissanen, and even before then, with Ilmiliekki Quartet and The Five Corners Quintet. Lötjönen, who turned 40 this spring, has indeed played with almost everyone of note.
Nevertheless, this exceptional year is still unique for Lötjönen, since he will appear at the Jazz Happening for the first time with his own ensemble Quintet East, which in April released their eponymous debut album. To support the release Lötjönen was set to play concerts during this spring and summer, but the pandemic put paid to those plans: the Pakkahuone concert will be only the third live performance since the record came out.
Lötjönen describes himself as a bassist who first and foremost is an ensemble player who supports others, and never seeks attention – while nonetheless getting attention with his masterful musicianship. The album Quintet East, framed by two short bass solo pieces, is perhaps only distinguished from Lötjönen's previous recordings by the fact that he is now a bandleader as well as composer. In other words he is out front, but still standing at the back, true to form.
Antti Lötjönen – bass
Mikko Innanen – saxophone
Jussi Kannaste – saxophone
Verneri Pohjola – trumpet
Joonas Riippa – drums