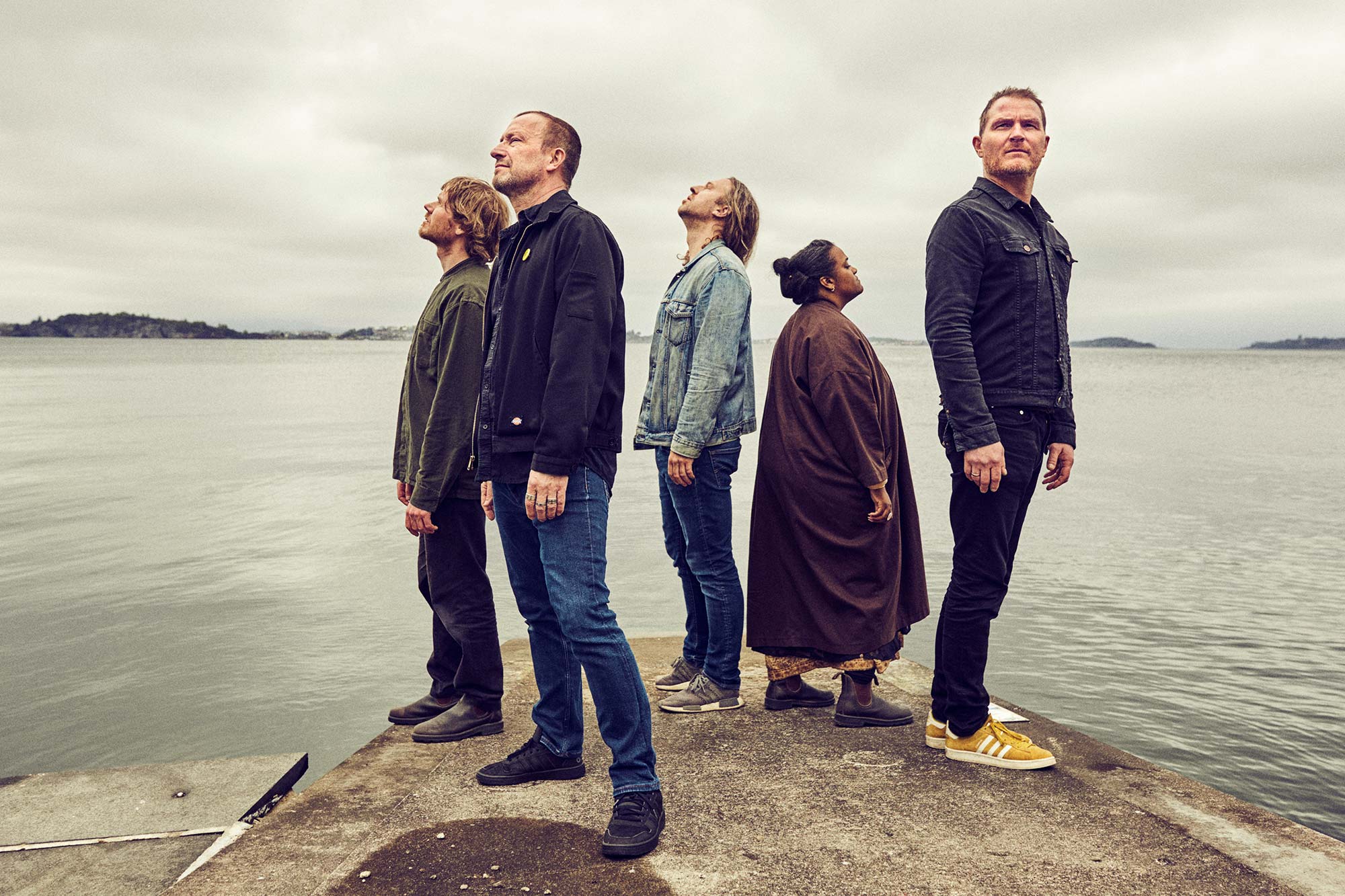 "Allt Är Intet . . . a bleakish sounding title that modestly belies the enormous amount of creative thought, energy and invention that The End have channelled into the project. "
– Edwin Pouncey, Jazzwise
Is it a surprise that the Swedish Mats Gustafsson (b. 1964) also plays the baritone saxophone these days in a quinted named The End, as if anticipating the apocalyptic end of times?
Hardly so. And this is not the only group along his considerably fruitful career that has been titled in an exclamatory manner. It is precisely those that foster the image of the fierce baritone saxophonist whose playing is not measured in decibels, but on the Beaufort scale. Case in point being the groups Fire! and Fire! Orchestra, which are loaded with recalls of the German Peter Brötzmann Octet's album Machine Gun (1968). It is the raw, unrelenting and iconic burst of free jazz that was one of Gustafsson's early inspirations. Not so much punk-jazz, but the punk in the jazz.
Yet the Swedish-Norwegian The End, consisting of a vocalist, two saxophonists, bassist and drummer is surprisingly lyrical and even reflective, at least on the Gustafsson scale. Or that is at least the case on their newest, sophomore album Allt är intet (2020), which makes one attune to their senses, beginning from the title track. How do you mean "all is nothing," as singer Sofia Jernberg (b. 1983), with Gustafsson's lyrics, possibly vocalizes – somewhere under the sturdy beats and saxophone riffs by Gustafsson and Kjetil Møster (b. 1976).
After listening, it is slightly clearer why the musicians came to choose the name The End for their group. It is in fact a case of all or nothing, at least at this point in time.
Sofia Jernberg – vocals
Mats Gustafsson – baritone saxophone, flute, live electronics
Kjetil Møster – tenor saxophone, clarinet, electronics
Anders Hana – baritone guitar, langeleik
Børge Fjordheim – drums