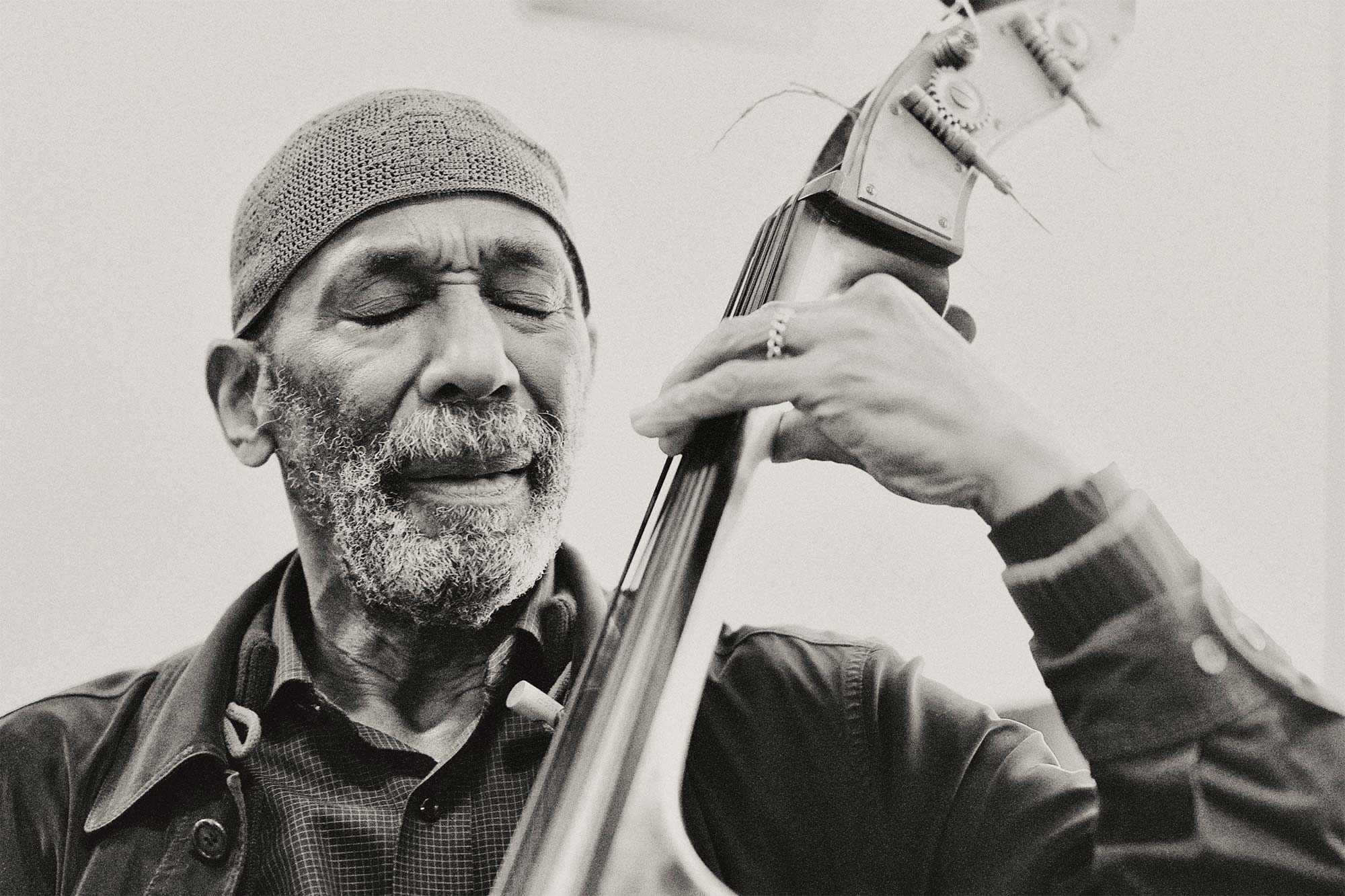 "And then all that was left was Carter, sending an enchanted audience home with a heartfelt solo rendition of You Are My Sunshine."
– Chris Jisi, Bass Magazine
It could be said with considerable certainty that there is no greater jazz double bassist on the planet than Ron Carter (b. 1937). Towering at 195 centimetres tall, he recorded his first own album in 1961 and has played on at least 2221 individual recordings, making him the most recorded double bassist in jazz music.
As a testament of this achievement, the musician has a placard on the wall of his sizeable apartment in Manhattan, New York, granted to him by the Guinness World Records about seven years and 200 recordings ago.
But is he in fact the greatest musician in his field? That is assuredly a matter of taste, and the gentlemanly Carter himself seems to be the last person to underline his own musical and influential accomplishments. And why bother, for others are willing to do it for him without sparing superlatives. The perfectionistic Mr Carter, who has released fifty or so albums of his own, is content with focusing on his lifelong core mission, which he picked as the title for his memoir and which he has also registered as his trademark: Finding the Right Notes.
The quest for the right notes will be continued with his Foursight quartet as they perform at the Tampere Jazz Happening for the historical first time. The ensemble's saxophonist Jimmy Greene (b. 1975) and pianist Donald Vega (b. 1974) have long been playing with Carter – their last appearance in Finland was in July 2019 at the Pori Jazz festival. Their program there included three compositions that alluded to Carter's most celebrated employer, Miles Davis. Carter played in the Miles Davis Quintet for five years altogether (1964–1968) during which he lent his bass on five studio albums and gave concerts in Helsinki on two occasions: in October 1964 at the Messuhalli and in November 1967 at the Kulttuuritalo venue.
Carter began his musical career as a cello player and earned degrees from two different music schools in his younger days, yet it is precisely Davis's quintet that he considers his veritable higher education. The group is to this day one of the most iconic ensembles of modern jazz, and it is often listed as Carter's most notable single accomplishment, though he disagrees. For him, the greatest achievement is that along with all his other projects, he managed to teach the double bass for eighteen years in the City College of New York – and to never miss a lesson.
"Always be punctual and professional, and always do your best," was the advice of the distinguished professor emeritus, given shortly before his March 2014 concert in Helsinki.
Ron Carter – double bass
Donald Vega – piano
Jimmy Greene – sax
Sangoma Everett – drums