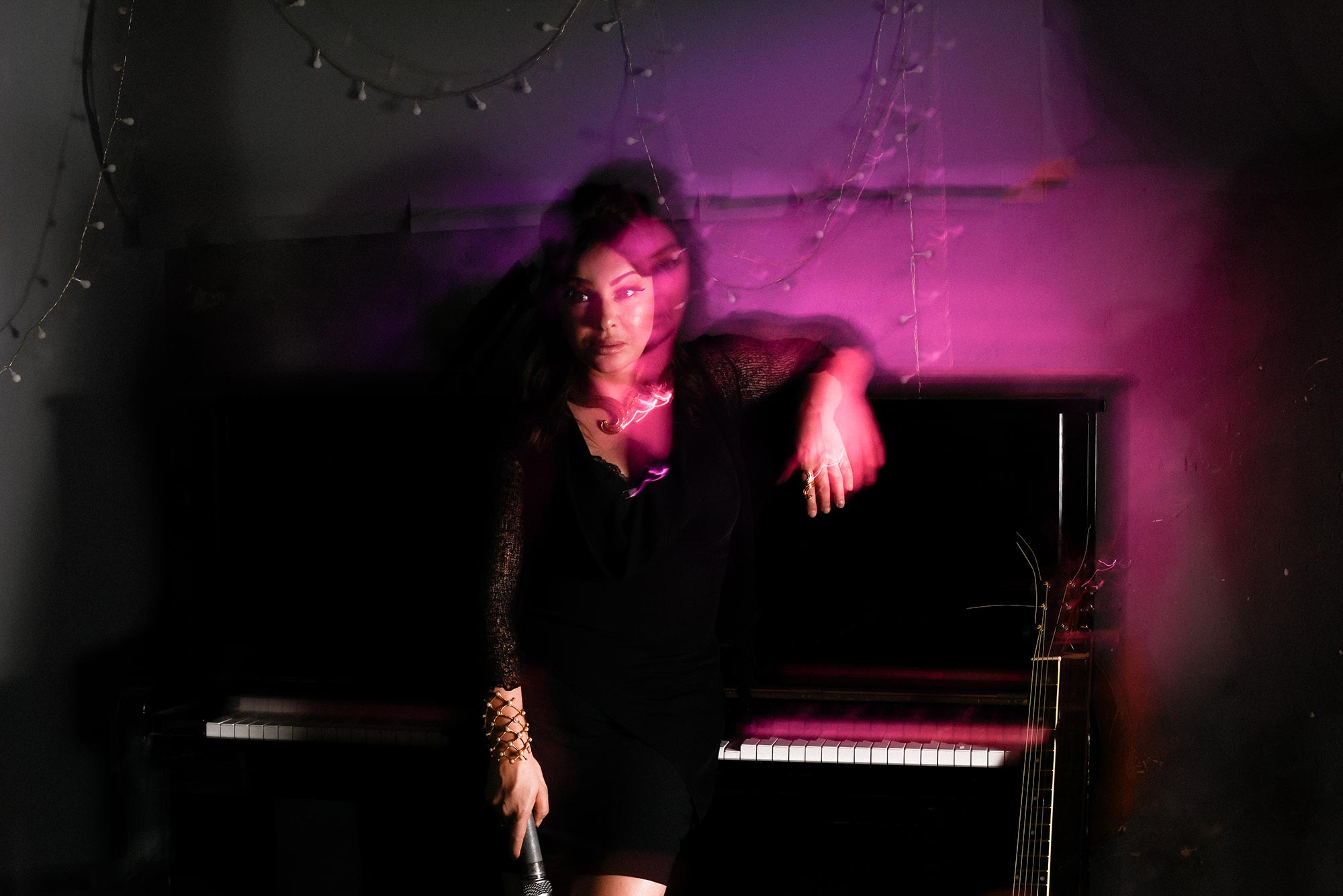 "With original songs and lyrics sung in both Arabic and English, it's a strong blend of two authentic musical styles; not just an arasbeque reworking of old jazz standards."
 – Russell Higham, Songlines
Belgian-Egyptian singer and songwriter Natacha Atlas (b. 1964) has specialized in a style of ethno-fusion world music and has previously performed on her own in Finland at least on five occasions. And each time at a high-profile music event: including the Helsinki Festival and the Kaustinen Folk Music Festival. This time around, the former singer of the electro-world music orchestra Transglobal Underground will be looking forward to her first concert at a Finnish jazz event, and it's no misunderstanding.
Natacha Atlas sings in English and in Arabic, and her eleventh own album Strange Days (2019) sounds mostly like "true" jazz, with added hues of world music elements very inherent to her style. At any rate her new album belongs in the jazz genre in a more obvious way than in the previous Myriad Road (2015), which was produced and mostly also composed by the famous French-Lebanese jazz trumpeter Ibrahim Maalouf. 
The ten pieces in the bilingual album Strange Days are all – except for one anomaly, the song It's A Man's World – original compositions by Natacha Atlas and the ensemble's violinist, Egyptian Samy Bishai who also produced the album. Especially the slower compositions stand out from the album, since in those Natacha Atlas seems to be mostly in her own element, bringing to them something very uniquely original from her own expression. In the Tampere concert, this quintet which consists of jazz musicians, is in its essence the same than the ensemble on the album. The central soloists are pianist Alcyona Mick and trumpeter Hayden Powell (b. 1983) who is British in nationality but has lived in Norway since very young age.
Natacha Atlas – vocals
Alcyona Mick – piano
Asaf Sirkis – drums
Andy Hamill – double bass
Samy Bishai – violin, viola
Hayden Powell – trumpet