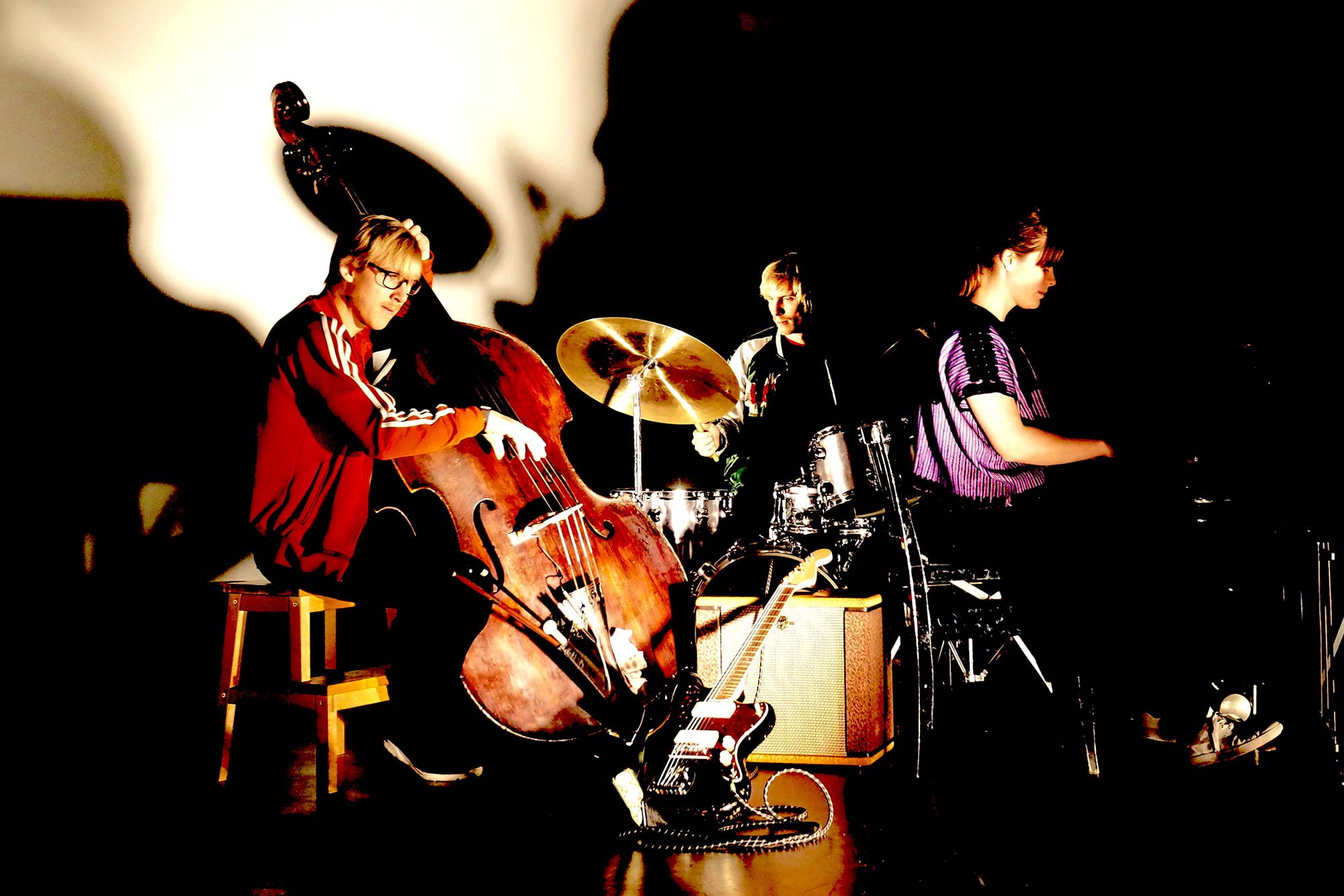 "They have this fantastic ability as a three, to occupy very different sonic spaces as individuals, creating contrasting layers of sound that happen at the same time."
Around the time of their debut album Salmesykkel (2012), Moskus, the ensemble of three Norwegian musicians, might still have been called a modern Nordic piano trio, yet not anymore. That would be a crude misnomer, even if on paper Moskus still seems like your typical, even traditional jazz trio: their line-up does include, after all, pianist Anja Lauvdal (b. 1987), double bassist Fredrik Luhr Dietrichson (b. 1988) as well as drummer Hans Hulbækmo (b. 1989) – all of them seasoned musicians in their thirties, with several records under their belts.
Yet as said, the description does not hold true anymore. The trio's fifth studio album Papirfuglen, released in early spring, appears to draw the last line for the traditional piano trio, as well as to be the best of their best so far. Recorded live in the studio, Moskus unfolds for the listeners their original, playful and "chambermusical" world which could find its home in an obscure mystery movie. And who knows, perhaps Papirfuglen, illustrated with a black-and-white picture of a canary, refers to the Norwegian thriller of the same name (1984). With music from saxophonist Jan Garbarek, the film follows a young Oslo lawyer who sees a man fall from a balcony and later realizes it was her father. Was it an accident, a suicide or a murder?
Moskus's performance brings up questions of another kind. Could they deliver equally enigmatic polyphony with their stripped-down line-up of a trio – without the cembalo, the cello, the mandolin and the synths?
PHOTO © Christian Winther
Anja Lauvdal – piano, keyboards
Fredrik Luhr Dietrichson – bass
Hans Hulbækmo – drums