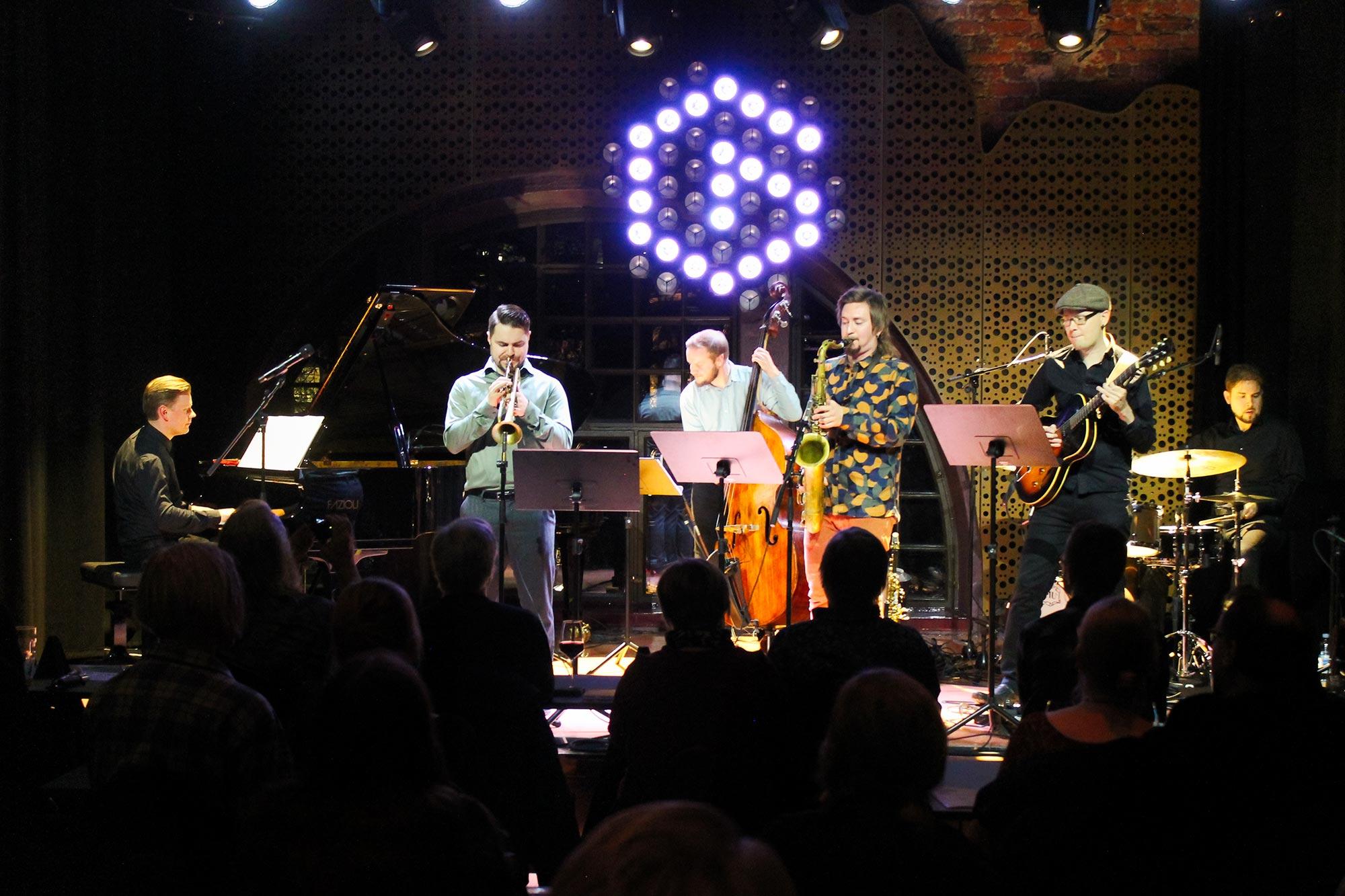 "Born out of something tragic, processed and performed by a talented team of first-call craftsmen and sequenced like a true prog pro, these eight tracks paint a vivid picture of what it means to be human."
Hailing from the Tampere region, Tapio Ylinen (b. 1980) is a guitarist, singer, and songwriter, who has degrees in both music theory and cinema script writing, and is probably most well known as a versatile music producer, publisher, and event curator. Based in Tampere and headed by Ylinen, the Eclipse Music record label has released almost 150 albums since 2007. It's mainly Finnish jazz, and represents a wide spectrum of musicians from Ylinen's generation.
Eclipse has also released two of Ylinen's own singer-songwriter albums (2012 and 2017). However, according to Ylinen himself, his third album, Mortality – which will be performed at this year's Jazz Happening – surpasses the earlier albums in no uncertain terms. In fact, Mortality, with its 40 minutes of content, is undoubtedly the most significant of all his musical and non-musical projects to date. The reason is that this is deeply personal, as all of the compositions are based on melodies he wrote and played to soothe his sorrow in the summer and fall of 2015, after the untimely death of his wife, who succumbed to an incurable cancer.
Ylinen tried to record these compositions by himself as a one-man band in the same vein as Mike Oldfield, a musical influence from his teenage years. However, Ylinen was astute enough to question his workload. So he enlisted the help of his friends, forming an ensemble to arrange the material as they saw fit. Jazz was deemed the genre of choice for Mortality at this developmental stage, thanks to bassist Jori Huhtala, saxophonist Pauli Lyytinen, trumpeter Verneri Pohjola, and pianist Aki Rissanen. At their Tampere Jazz Happening gig, they will bring Mortality to life for only the second occasion following the release of the album.
Aki Rissanen – piano
Verneri Pohjola – trumpet
Pauli Lyytinen – saxophone
Jori Huhtala – bass
Mika Kallio – drums
Jere Haakana – guitar