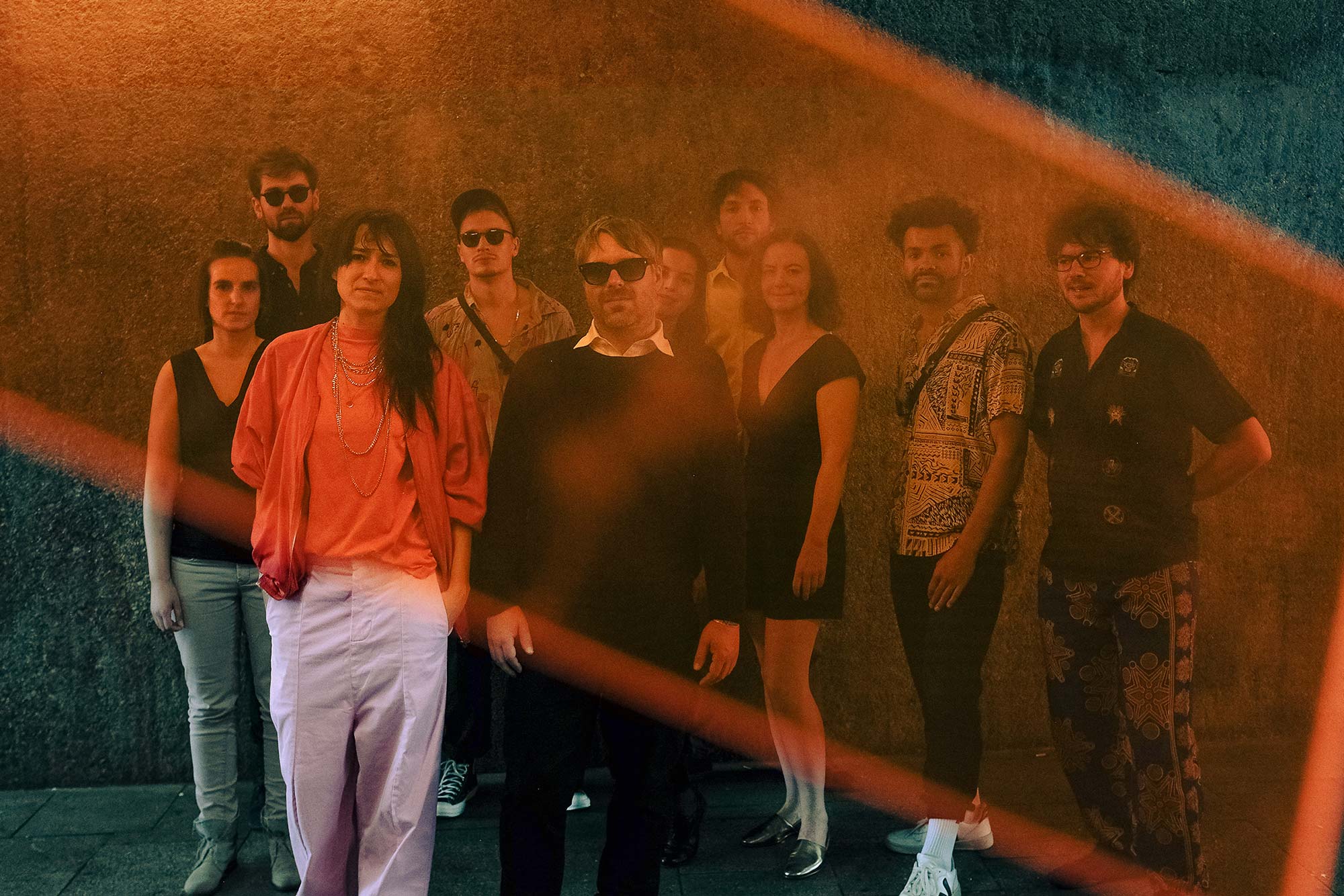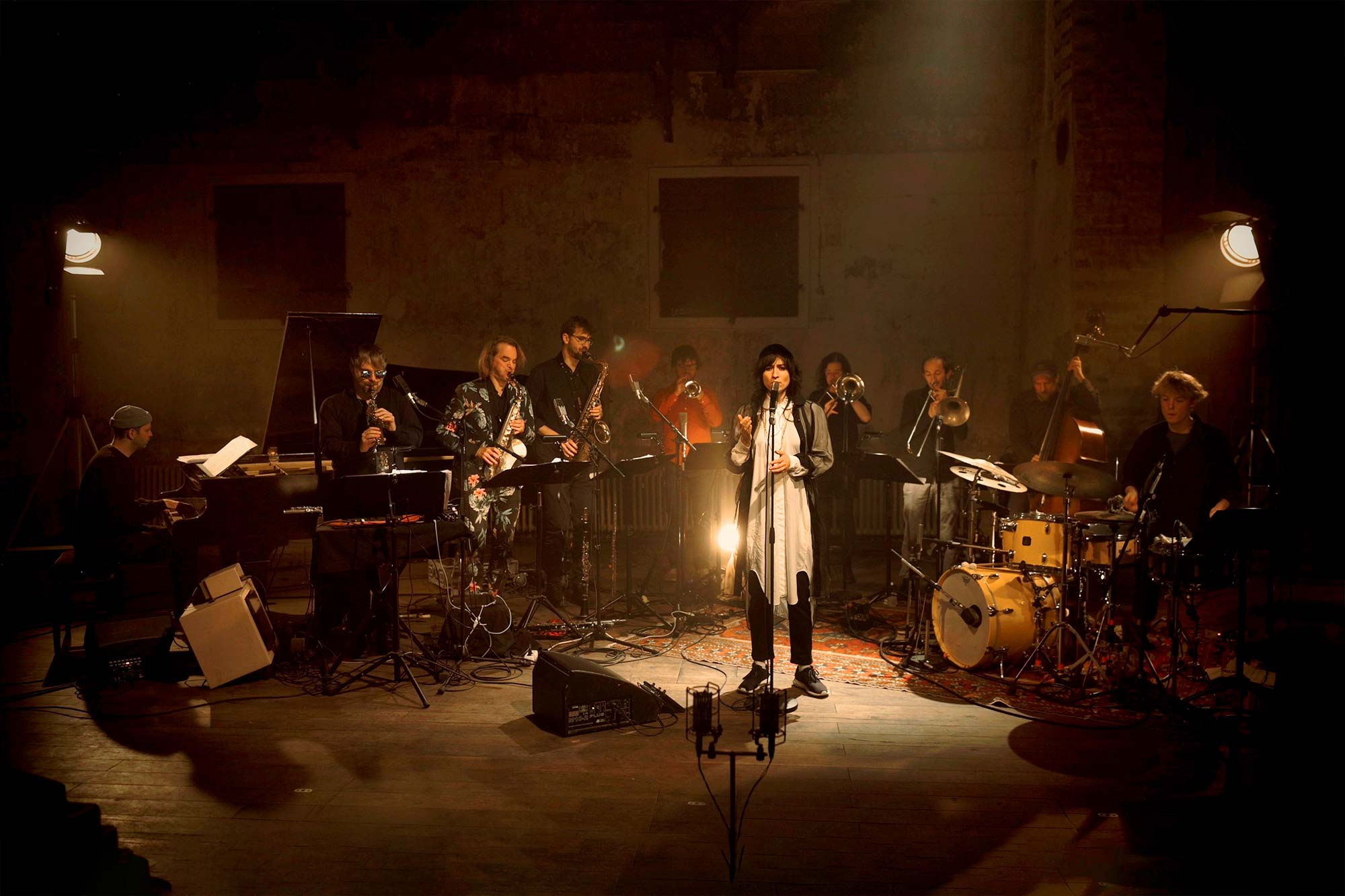 LIUN + The Science Fiction Band
"Time Rewind coolly delivers futurist story songs with synths, minor key cuts and cold piano fuzzed out by bass bombs."
– Debra Richards, Jazzwise
The first solo album of singer and composer Lucia Cadotsch (b. 1984), which was performed live in Finland on a couple occasions as well, was Speak Low (2016), on which she interpreted American jazz standards with a tenor saxophonist and a double bassist – standards of the most well-worn and challenging kind, no less. Prior to listening, the expectations were not particularly high. What could this trio of thirty-somethings draw out of, for example, Billie Holiday's autobiographical Don't Explain (1939) or the song that personifies her, Strange Fruit (1939); its fruits being the victims of racist lynchings hanging from poplar trees. Yet Speak Low did manage to surprise. Cadotsch's pure and stripped-down vocals demanded one to stop and re-listen to the classics – sung in an intriguingly impassive manner, they effectively avoided any kind of overdoing or over-interpreting.
Swiss-born, German-based Cadotsch has recorded a sequel to her award-winning album as well (Speak Low II, 2020), though she is also looking far into the future. A central means to that end has been the futuristic LIUN + The Science Fiction Band, which was founded already ten years ago and the pieces of which are all of Cadotsch's making – lyrics in their entirety, compositions in cooperation with the German Wanja Slavin. But do two musicians make a band – even if their genre-crossing, analog-digital debut album Time Rewind (2019) features one of them playing at least the flute, the clarinet, the trumpet and the saxophone as well as the piano and the synthesizer?
At Tampere Jazz Happening, Cadotsch and Slavin will consign this fictitious group to the pages of history, at least for a moment, since the Band is now a real ten-strong ensemble which has freshly completed their album Lily of the Nile. The Saturday evening concert at Pakkahuone will be its official release concert.
PHOTOS © Ferdinard Schwartz, Dovile Sermokas, Beat Halberschmidt
Lucia Cadotch – voice
Wanja Slavin – flute, clarinet, saxophones, synths
Magnus Schriefl – trumpet
Kati Brien – flute, clarinet, alto saxophone
Phillip Dornbusch – clarinet, tenor saxophone
Johannes Lauer – trombone
Janning Trumann – trombone
Mark Pringle – piano
Felix Henkelhausen – double bass
Fabian Rösch – drums