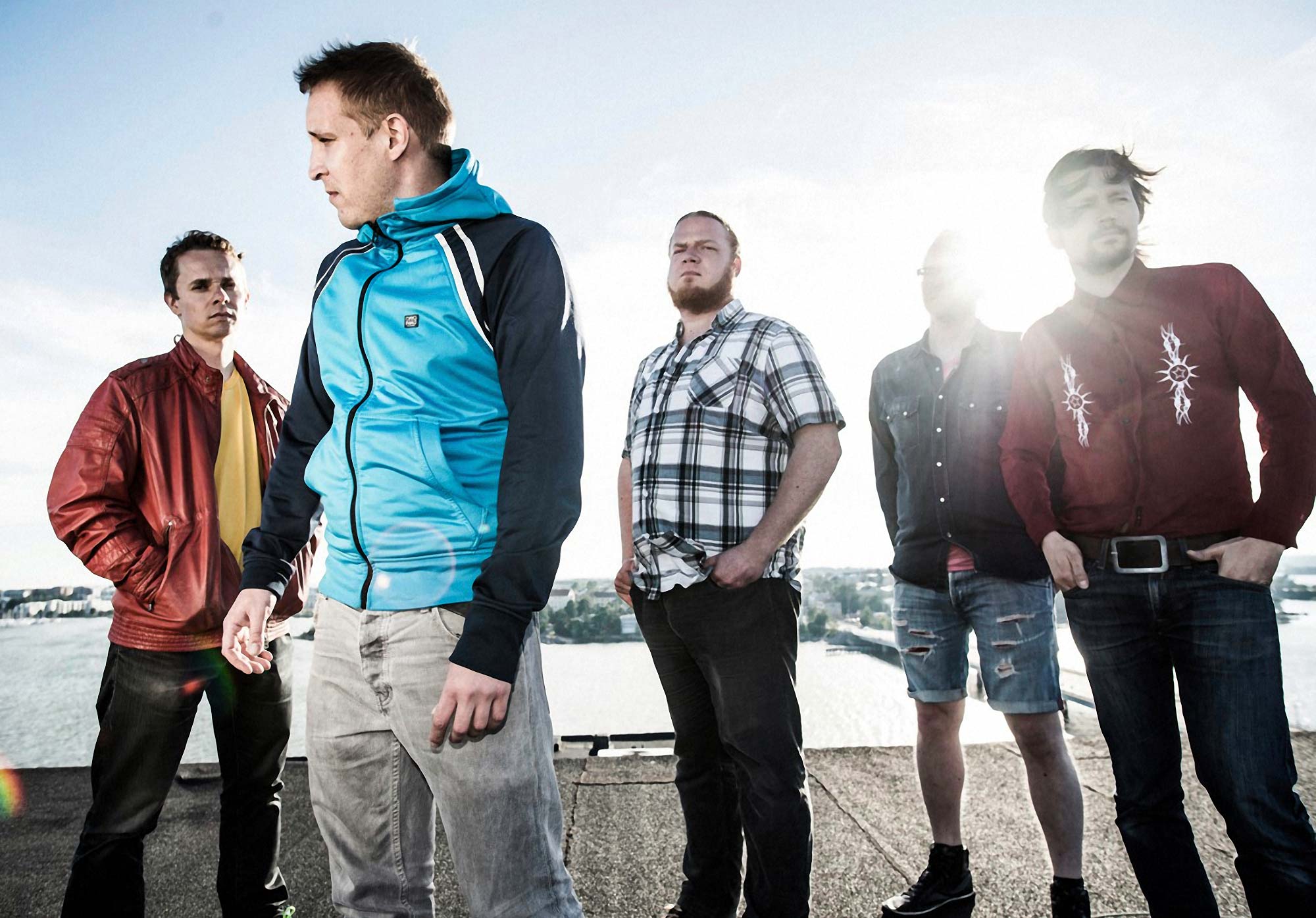 "Tight grooves, irresistible melodies and a hint of cinematic ambience help fill the sails and set the course for the sunset."
Co-founded by saxophonist Markus Holkko (b. 1972) and guitarist Aki Haarala, the Helsinkian Lightboxer quintet's debut album Lightboxer (2012) was igniting to the core to such an extent that it was straightaway nominated for the Teosto Prize, which promotes innovative musical arts in Finland. The prestigious pre-jury responsible for the nomination argued that Lightboxer's "rugged beats offer a fresh perspective on jazz music" and "dive deep into the rhythmic foundation of Afro-American music, without adhering to the canons of its genre too religiously."
The considerable prize sum of 40 000 euros was eventually divided between representants of other musical genres, and the nomination itself might have been somewhat premature seeing that the ensemble's expression, augmented by a percussionist, was further enhanced on their sophomore album Breakwater (2015). However, a third album from the ensemble never saw daylight, and the frequency of their performances slowly started waning due to other musical projects.
"Ensembles are, as is known, far easier to found than to maintain," says Holkko who, post-Lightboxer, has created a career as a multifaceted, elegantly musical singer-songwriter – going by the name of Linear John. According to Holkko, the first part of the moniker refers to the fact that he has "always moved forward in a linear fashion in regard to style, with no replays."
Not until now, that is. In March, Lightboxer released a song (Boxer Engine) left over from their debut album, and to celebrate their ten-year anniversary they will deliver a few shows mostly playing their old material. Their line-up at the Telakka venue, known for its fiery concerts, will be the same as on their eponymous 2012 album, and the same as when they last performed at Telakka nine years ago.
Markus Holkko – sax
Aki Haarala – guitar
Emil Luukkonen – keyboard
Ville Herrala – bass
Mikko Pöyhönen – drums