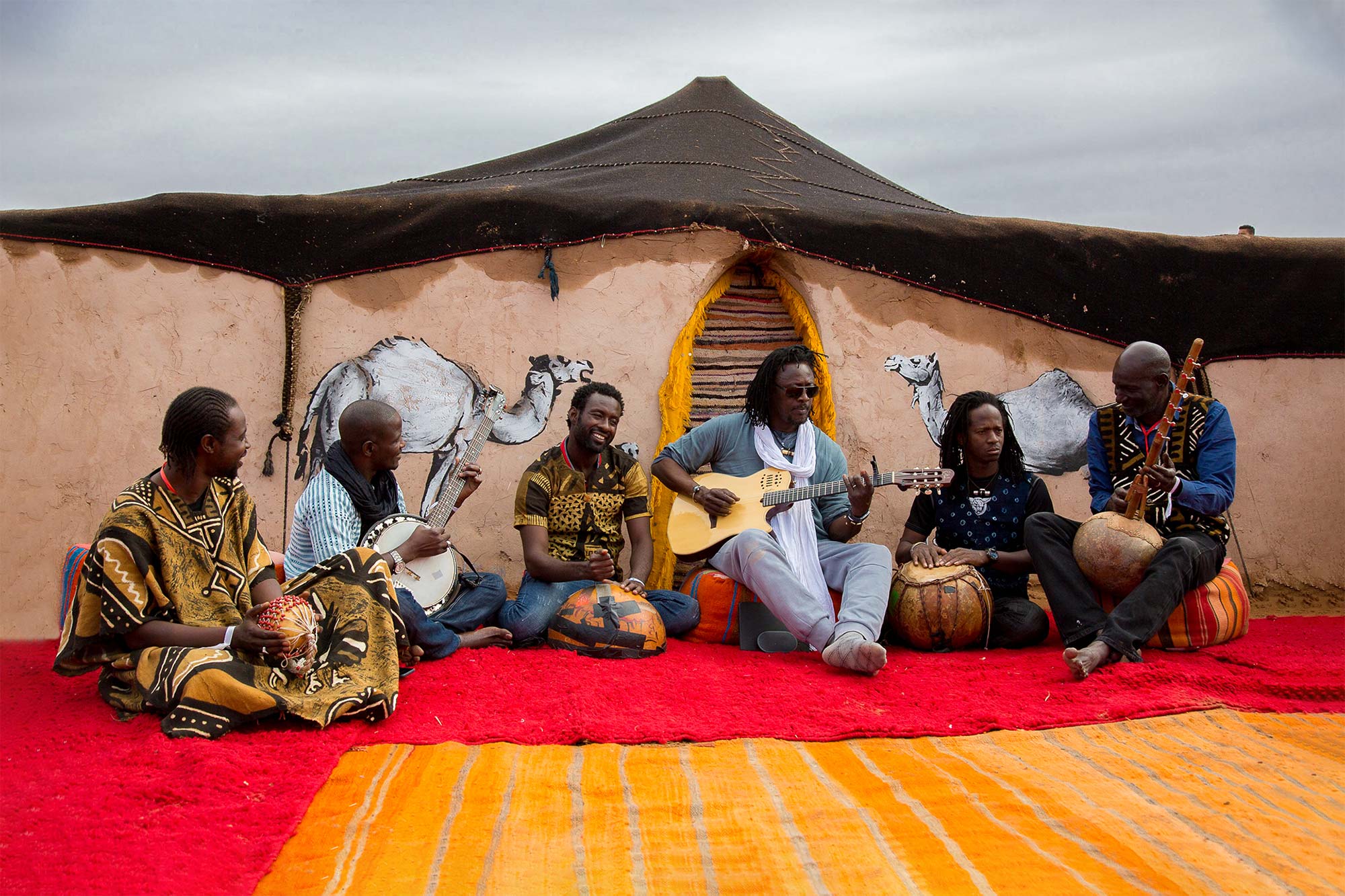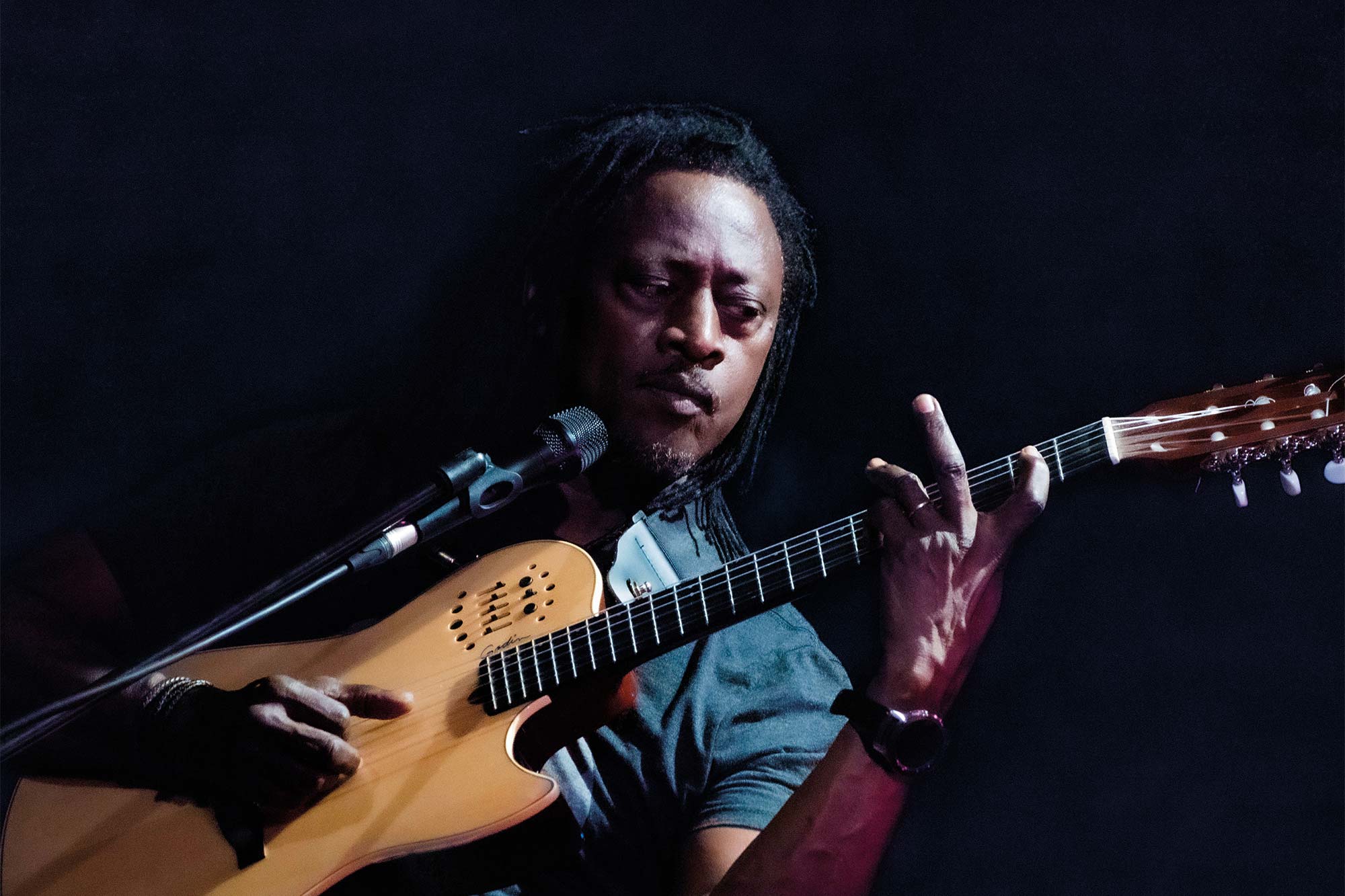 "His reputation as a guitar player has become almost mythical, combining rock and classical techniques with Malian tunings that make the guitar sound ike a kora or ngoni."
Thank you, we are lucky, to be here, today", states Malian Habib Koité (b. 1958) emphatically on his latest album, Kharifa (2019), and its only song with lyrics in English, titled Forever. There are many reasons for these words of appreciation, accompanied by brightly undulating acoustic guitars: singer, songwriter, and guitarist Habib Koité's travels have already encompassed around two thousand concerts in altogether six continents. The tireless performing, the unflinchingly consistent sense of musicality, and the sharp quality control have all guaranteed that his international career has continued relentlessly already for nearly thirty years – almost from the very invention of the concept of world music.
Born into a family of traditional storytellers, Koité studied in Mali's national arts academy in Bamako, where he deepened his understanding of Malian music in all of its multifacetedness. Indeed, the African continent as a whole contains an absolute wealth of traditions, and thus Mali – with its population of approximately twenty million – is an African country with not only one, or two, or even just three musical traditions – but many more. Koité, who has chosen the acoustic guitar as his main instrument and has released six studio albums, calls his own musical style with the moniker "danssa-doso". He has mentioned as one of his Western influences the late musician J. J. Cale – particularly his idea of musical time and musical space.
At Tampere's Tullikamari stage, this musical connection can be heard now for the second time, as Habib Koité's previous concert in Finland was at the very same venue in June 2014, then at the Fest Africa event. Indeed, it would be more than befitting if Koité would perform at Tullikamari's Klubi his song Forever, in which he states also: "We are happy, to see each other, again". 
KUVAT © Michel de Bock, Margot Canton Lemousse
Habib Koité – Lead vocal, guitar
Abdoul Wahab Berhé – bass, kamalé ngoni
Issa Koné – guitar, banjo, backing vocals
Charly Coulibaly – keys, backing vocals
Mama Koné – percussion, backing vocals
Mahamadou Koné – tamani (talking drums), barra