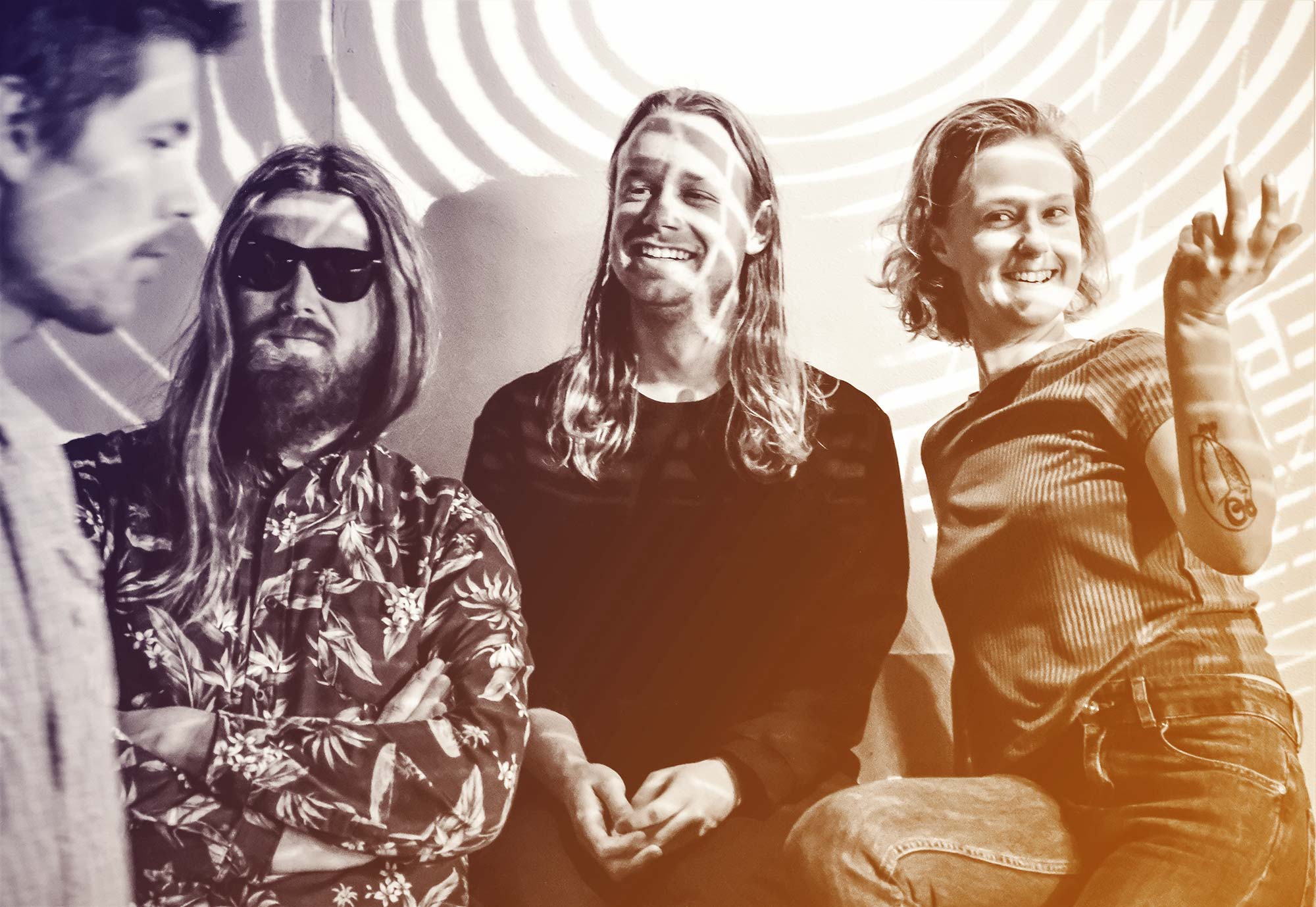 "Here's something different, not least because repeated airings reveal depth, subtlety and nuances in a way that's far from common in contemporary jazz"
– Nic Jones, Jazz Journal
Alto saxophonist and composer Signe Emmeluth (b. 1992) is another bandleader and soloist performing in the Norway-themed evening who neither was born nor grew up in Norway. Originally from Denmark, she ended up in Norway for the reason that she wished to pursue studies in the acclaimed jazz programme of Trondheim University.
Nationalities and national borders are, needless to say, of little significance in jazz, at least regarding the Nordic countries with their resembling cultures. The music of Emmeluth's binational quartet – since pianist Christian Balvig originates from Denmark as well – is indeed, judging by their records, nationless to some extent, though by no means rootless. Quite the opposite. Their music sprouts from the hybrid that developed into its own genre known as free jazz – which often falls somewhere in between the genres of jazz, improvised music and contemporary composed music.
Emmeluth's ensembles that feature her as the composer include – at least – the one-album Spacemusic Ensemble and Emmeluth's Amoeba, which has released two records. The latest own release from Emmeluth, who hears music and sounds "in shapes and colours", is her first solo album Hi Hello I'm Signe (2021) which presents only one 35-minute piece recorded live in concert – going by the title of Action Painting en Vogue. She has indeed stated that she draws inspiration from visuals and visual arts, in this instance from action painting.
Signe Emmeluth – alto saxophone
Christian Balvig – piano
Karl Bjorå – guitar
Thomas Strønen – drums